既にご存知かと。ここ最近、音楽プロデューサー、MC、DJとして活動するVERBALが携わるイベントで、必ずといってもいい程目にする「Reebok」のロゴマーク。気づいていたかな?では軽く説明を、「Reebok」の「Reebok CLASSIC」とラッパーのスウィズ・ビーツ(Swizz Beatz)による共同プロジェクト「2011 Reethym of Lite」の発表会を兼ねたお披露目がニューヨーク・マンハッタンのエスパス(Espace)で開催されたのだ。
そう、「Reebok CLASSIC」のグローバル・クリエイティブ・ディレクターに抜擢されたスゥイズ・ビーズと妻で歌手のアリシア・キーズの姿はもちろん、バスタ・ライムス、ディディ、ファレル・ウィリアムス、ロイド・バンクスらが駆け付けていたほか、日本からはご存知、VERBAL(m-flo/TERIYAKI BOYS)が登場。(はい、ただ招かれただけではございません)実は、アジアのクリエイティブ・ディレクターとして「VERBAL」が、「Reebok CLASSIC」の代表に任命されたのだ。新たに生まれ変わるスタイリッシュなリーボックに乞うご期待。
題して「"Reethym Of Lite" VERBAL named as Creative Director for REEBOK CLASSICS ASIA 」!
キャンペーン(2011 Reethym of Lite)CMでは、世界中から集めたダンサー25人に「Reebok Lite(リーボック・ライト)」を履かせ、ビーツならではの表現が存分に詰まった一作。 また、「アートとスタイル、人々のリズムに融合し、誰もが自分の生活に光を見出すべきだという事実に気づかせてくれます。」とビーツは語っている。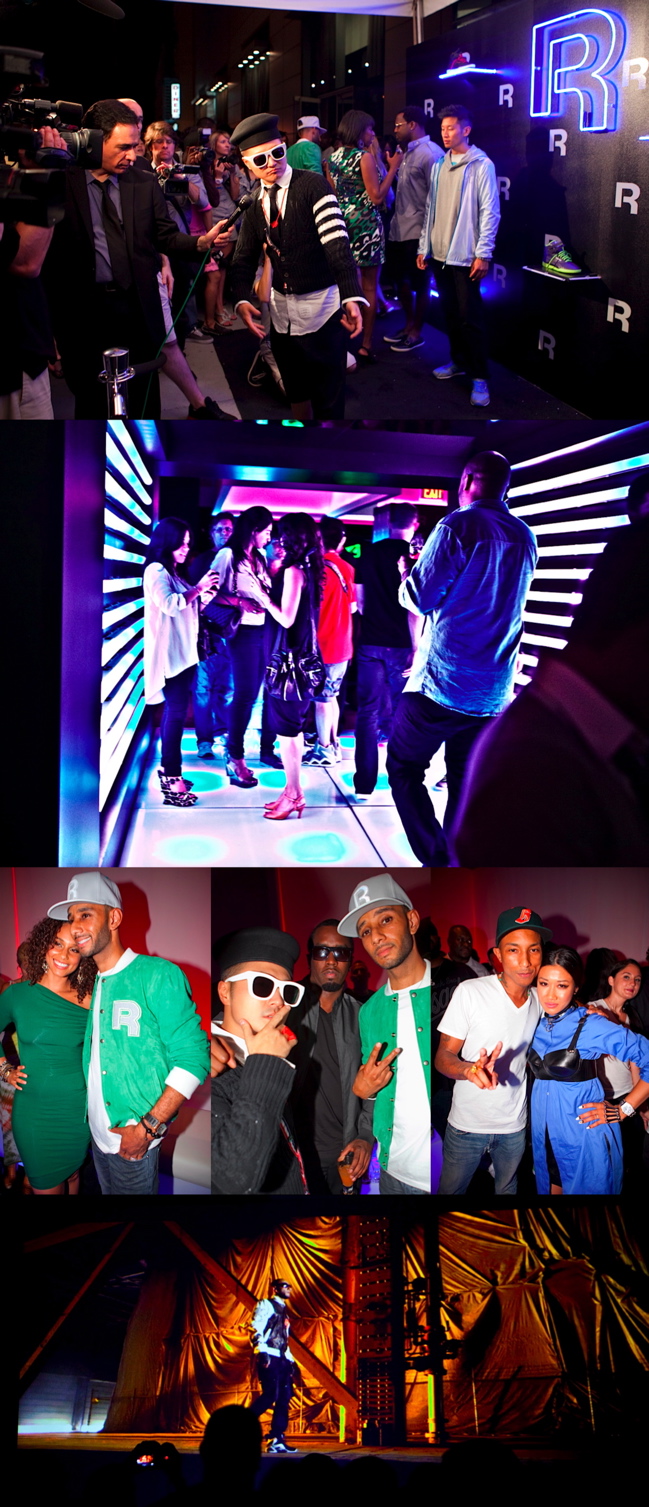 Last week in New York MC, Producer and Designer VERBAL was named as the Creative Director for REEBOK Classics Asia, joins global Creative Director Swizz Beatz in relaunching the REEBOK Classics brand. Far more than a typical endorsement deal, this partnership will see VERBAL actively collaborate with the REEBOK on a host of projects, starting with an Ad' campaign produced by and starring Verbal that will role-out throughout the Asian region this Fall.
The American re-launch took place last week with the "Reethym Of Lite" party at Manhattan's Espace event space. The previous evening had seen Verbal announced as Asian Creative Director and after a day of interviews with the world's press to discuss is new role and he joined Swizz Beatz & wife Alicia Keys, Diddy, Pharrell Williams, Lloyd Banks, Busta Rhymes, Clive Davies and more to see Swizz perform new track 'International Party' which features in the REEEBOK "Reethym Of Lite" commercial above.
It was really exciting to be at such a huge American launch and see how they do tings there. Huge props to REEBOK for recognizing that despite the globalization of pop-culture things are still done very differently in different regions around the world. I can't speak for any were else but with Japan as style leader for Asia there is no better place to kick-off than here and with Verbal. We're looking forward to seeing what's next.
A film of the event in New York 'Prequel to a Classic' will go online at Reebok.com on August 12th, see the trailer above.