個人的にとても楽しみにしている「cross point」というフォト エキシビションが5月14日よりGALLERY SPEAK FORで開催される。このエキシビションは東京をベースに活躍するフォトグラファー、「P.M.Ken」氏が海外を旅する中で撮り続けた写真と東京で撮影したシティケープの写真2枚を合成加工したシリーズなのだ。そう、あまりにもリアルすぎて見入ってしまい「えっ?」「んっ?」と不思議な気持ちに、考えさせられてしまう。とにかく、素敵な作品が展示されるの間違いなし。また、約20点が展示される他、販売もされるとのこと。click HERE.
会期:2010年5月14日(金)- 5月26日(水)
場所:GALLERY SPEAK FOR *東京都渋谷区猿楽町28-2 B1F
時間:11:00 – 20:00 *水曜定休 *入場無料
TEL:03-5459-6385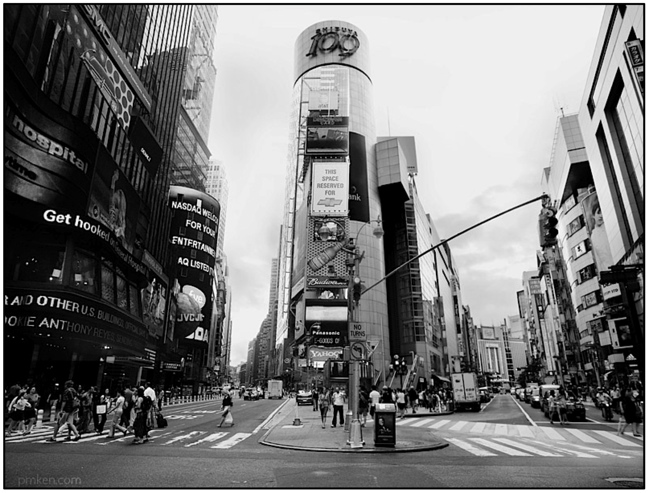 Tokyo based photographer P.M.KEN will be the subject of an exhibition taking place at 'GALLERY SPEAK FOR' from May 14th – May 26th. P.M.KEN has worked for magazines including VOGUE, GQ, Harper's Bazaar, Men's Non-no, WARP and i-D, Advertisers from Nike and Adidas to isetan and Medicom and artists including M-flo, SMAP and Teriyaki BOYZ.
This exhibition focuses combining images of Tokyo with those overseas to complete an entirely new cityscape. Tokyo is usual seen in vivid color to pronounce the neon forest for which it is famed. The stark black and white coloring of these photos is more akin to how New York is photographed, you begin to question the photos immediately – 'is that really there?'. It provokes the question, 'are all cities the same?'.
'Cross Point' by P.M.KEN
GALLERY SPEAK FOR
FRi MAY 14th – WEDS MAY 26th
Open 11.00 – 20.00 (closed Wednesdays)
FREE ADMISSION