東京コレクションと同タイミングで開催された「東京晩餐会」という名の持ち寄りプロジェクト。アーティストたちが作品を持ち寄る東京スタイルの晩餐会。続々と生まれる次なる東京のシーンをクロスオーバースさせていく東京発のプロジェクトだ。
参加アーティストには、フォトグラファーの新田桂一やイラストレーターのニッキー・ローレケ、アートユニット「TENKI」によるライブインスタレーション、高木綾子による UAMOU(ウアモウ)という名のエイリアン、映画、テレビ、CMなどの特殊メイクに、特殊造形、光ファイバーオブジェの制作などを手掛ける松岡象一郎と盛りだくさんのコンテンツで会場は大盛り上がり。また、会場を盛り上げたDJ陣には、JULIA BURLINGHAM, LEO CANDYCANE, PELI, YUYA & SACHIKOらが参戦。
オールブラックの衣装で登場したファッション・フィルム・ジャーナリストのダイアン・ペルネが、スペシャルゲストとして晩餐会ディナーに参加。19日により開催されていた「THE ART HOTEL NEST TOKYO 007 – ASVOFF TOKYO」でも、沢山の人が駆け付け大盛況を得たとか。
参加アーティスト
KEKEIICHI NITTA / THE OVERSEA / NIKY ROEHREKE / TENKI / JULIA BURLINGHAM / NUMERO TOKYO / UAMOU / PISTIL / DADA FLORA YOKO NAITO / SHO-ICHIRO MATSUOKA / DOGROSE / TOKYO DANDY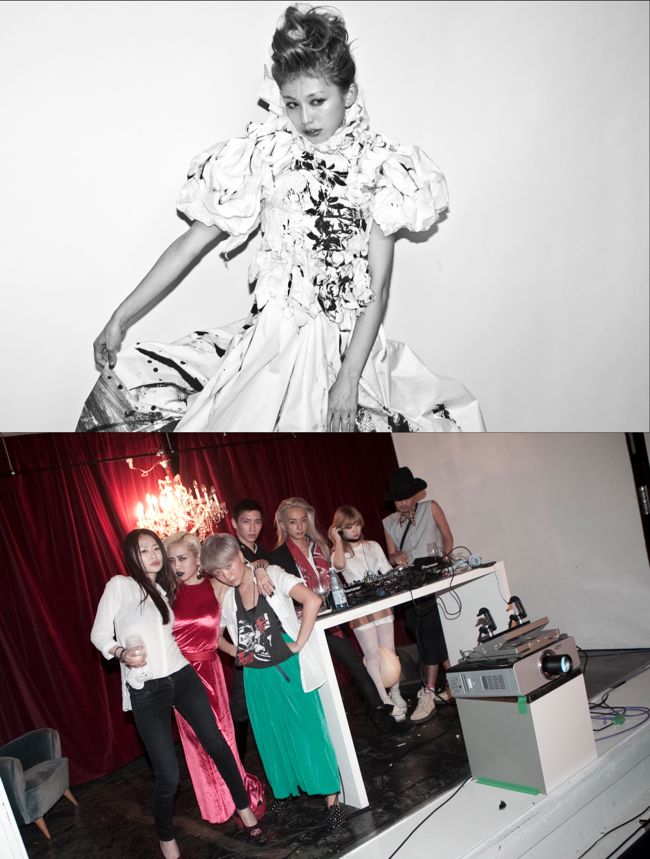 The first Tokyo Vankansai event took place at TABLOID at the beginning of Tokyo Fashion Week, bringing together figures from the worlds of fashion, art and publishing. Artist Niky Roehreke created and interactive space to accompany her illustration on the second floor, gusts to the event good take photos with masks she's created especially for the event. Creative unit TENKI took to the stage to create an amazing dress out of paper which is seen lit in the photos above. This same dress was then fitted to a model to be photographed live by Keichi Nitta in images which were beamed over the back wall of the building. More people joined Nitta-san onstage, cheered on by Numero Japan editor Ako Tanaka whose magazine had created an 'ideas room' at the event. The night was full of surprises. It had started with a sit down dinner where we joined Diane Pernet to try and make conversation over a live band and DJ as a growing crowd of attendees took photos. TABLOID was full of curios for the evening including the white and leopard print figurines from UAMOU. Luminous other worldly skulls by Sho-ichiro Matsuoka completed the strange vibe of the room. It was a really fun night, we're already looking forward to the next one.
SEE A LOT MORE PHOTOS ON THE BLOG HERE!!!!

See the full list of Artists at the VANKANSAI WEBSITE

今回参加させて頂いたわたしたちTOKYODANDY TEAMは … エントランス付近ウィンドウにてフォトインスタレーションをやらせて頂きました。最初は、目を引く … インパクト大のウィンドウを考えていたのだが … 色々と悩んだ結果 … これまでに撮りためてきたフォトたちをなんらかの形で使用することはできないものかと …。 現在日本では色々なコトが起こっている … そう … 今だからこそやるべきではないかと。"ニッポン" の "日の丸"をイメージしたフォトインスタレーション。題して「"NIPPON" PHOTO INSTALLATION by TOKYODANDY」。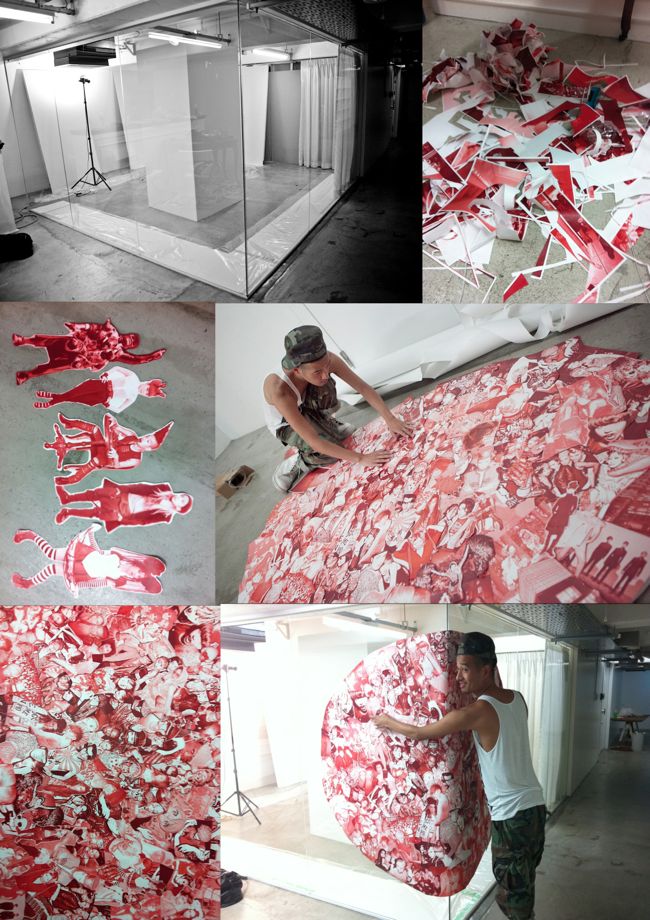 For VANKANSAI we were asked to produce a show window. Having already done a window earlier this year we wanted to try something new. A straight forward photo exhibition seemed to easy and the timing not quite right, so we put together our first art installation, 'NIPPON' by Tokyo Dandy which you can see photos of us putting together below. We'll write more about it in a separate post.