10年前と今の自分を比較する「#10YearChallenge」、Instagram をメインに話題となっている「あの時の自分と今の自分」。トウキョウダンディでは、強烈なインパクトを持つ10年の挑戦を、自画像という自分の姿を記録するセルフィー(自撮り)がまだ流行りだす前のこと、コミック調にレイアウトされたあの頃の思い出(イメージ)を再投稿。
遡ること10年、現在とは何もかもが異なっていた2009年のこの街(東京)。ハイファッションとストリート(スタイル)が異なるエンティティであった当時、アンダーグラウンドなダンスロックを求めて夜な夜なクラブに足を運んでいた。レセプションパーティーに限らず、引き寄せられるかのように、とびっきりのアウトフィットで踊り狂っていた。まさにトウキョウダンディを始めた理由とも言える。多種多様のユースが1つの空間に集まることで新しい何かが生まれる。2008年の世界経済危機、中国ブーム、2011年に起きた東日本大震災、風営法のダンス禁止規制、ソーシャルメディアの台頭、そんなこんなで、少なからず人と人とが繋がる社交場やコミュニケーションの取り方がこれまでとは変わってきているということ。そんな私たちは今この地にいる。
それは今よりも優れていたということではなく、過ぎ去った過去は変えられないが、未来は希望に満ちた無限であるということ。感傷的になってる暇などない。時は過ぎ去り、ファッション産業も突き進んでいる。時々、こざかしい態度で過去にウィンクしてみるのもいいだろう。そんな行動が私たちに強い意欲を与えてくれるのも事実。とにかく、近い将来これらを記録した1冊の本を出版します。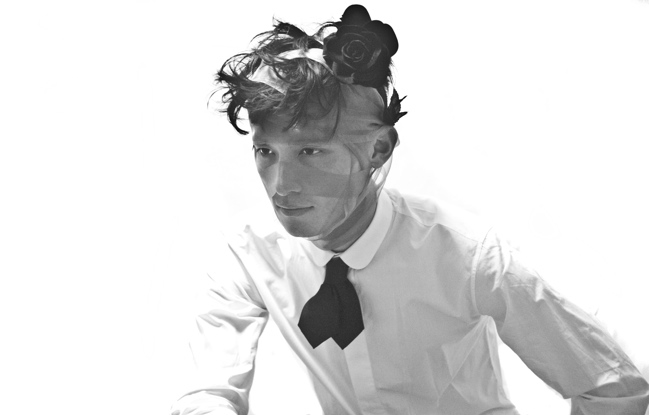 Throwback images from 2009 are being posted all over social media as part of the #10YearChallenge. What started out as then-and-now selfies has evolved into a rare moment of a shared nostalgia, with media outlets around the world reflecting on how much has changed over the past decade. Tokyo Dandy was never about just the two of us, but a look at what was happening around us – so we're reposting our'Look back at 2009' – photos with heavier filters then (the yet to exist) instagram in our original comic strip layout.
Tokyo was a different city back in 2009. Street style and high fashion were two different entities that were brought together with an experimental flair, people dressed up to go out to clubs and bars – not just the reception parties hosted by brands that dominate the current fashion social sphere. Documenting this scene was the reason we started tokyodandy.com (it's in Japanese but we discussed this with fashionsnap.com last year click here). The lingering effects of the 2008 economic crash, China's boom, the 2011 earthquake/tsunami/nuclear meltdown, the ban on dancing and the rise of social media and its effects on how people socialize and communicate are just some of the factors that combined have brought us to where we are now.
That's not to say that then was better than now it is now, being overly sentimental is futile, but it's fun to have a cheeky wink at the past once in a while. It's given us motivation to carry on documenting and we look forward to one day in the future publishing a book with further photos and insight.