シャネルやジュンヤワタナベ、アンダーカバー、コムデギャルソンと多くのメゾンブランドのヘアを手掛ける最重要人物であるヘアデザイナー「加茂克也」の展覧会「100 HEADPIECES」が、10月2日よりラフォーレミュージアム原宿で開催される。
彼の脳内世界に迫る大型企画展。世界各地のショー会場や撮影現場などでの一回性の作品を再現する貴重な展覧会となっている。ファッションショーやシューティングなどで使用された100点以上のヘッドピースを一堂展示するほか、創作現場であるアトリエの再現、創作過程を垣間見ることのできるポラロイドブックの展示、ファッションショーの映像を上映。加茂克也の仕事の集成を公開。また、プライベートで制作している約70点のオブジェや、蒐集したヴィジュアルのスクラップブックもあわせて展示し、創作という側面の、彼の脳内世界を再現。
▶加茂克也展「100 HEADPIECES」
日時:2013年11月2日(土)~11月18日(月)
時間:11:00〜20:00
会場:ラフォーレミュージアム原宿(ラフォーレ原宿6階)
公式ページ:'100 HEADPIECES' BY KATSUYA KAMO
▶ 作品集「KATSUYA KAMO '100 HEADPIECES'」
発売日:11月2日
予価:3675円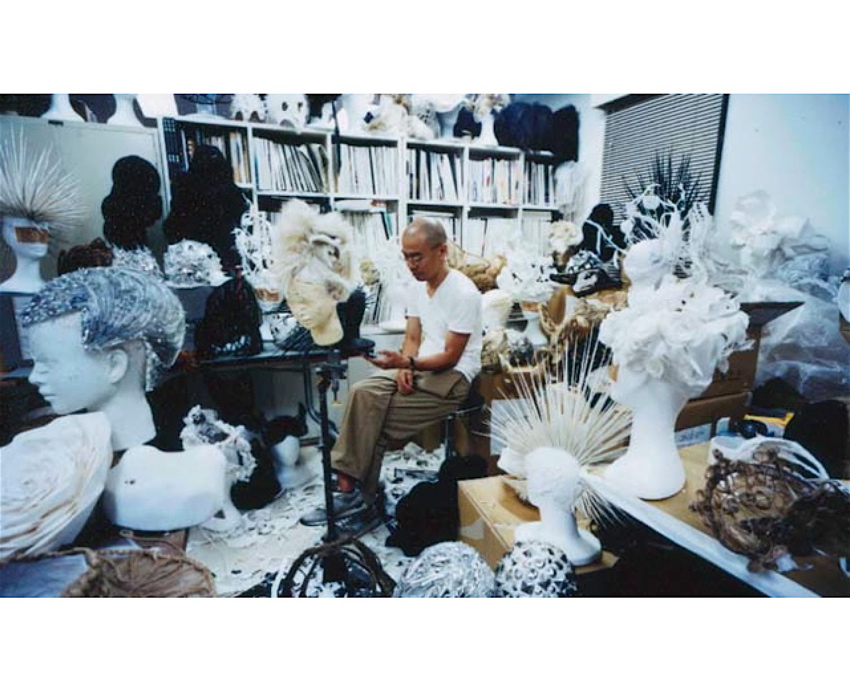 Renowned hair and make artist Katsuya Kamo is the star of a solo exhibition of his artisan pieces that opens in Tokyo this weekend. 100 of Kamo-sans sculptural masterpieces will be on display at Harajuku's La Foret from November 2nd through to November 18th.
Kamo started out his career at Mod's hair Japan before moving to Paris, since then his work has included Chanel, Fendi, Junya Watanabe, Comme des Garcons and Undercover, as well as fashion shoots for Vogue Paris, Vogue Italia, Dazed&Confused and Wallpaper and the campaign visuals for Fendi, Chanel, Kenzo.
As well as the head pieces there will be a recreation of Kamo-sans studio as well as a polaroid book demonstrating his creative process.
Katsuya Kamo '100 HEADPIECES'
La Foret Harajuku
11.2 – 11.18