スウェーデン発のファッション・ハウス「ACNE STUDIOS(アクネ ストォディオズ)」のグランドオープニングパーティーが12月13日に開催された。待望の上陸を果たした「ACNE STUDIOS AOYAMA」は「TOMORROWLAND」とのジョイント・ベンチャーによりアジア初の旗艦店をオープン。
「ACNE STUDIOS AOYAMA」は、1階・2階がウィメンズで、地下1階がメンズフロアの3フロア構成となっている。店内の什器は本国スウェーデンからのものが多く、小さなスウェーデンの家を青山の立地に演出。2012年秋冬コレクションはもちろん、2013年春夏コレクションのメンズ、ウィメンズ、小物、シューズ、アクセと幅広いラインナップ。アクネファンにはたまらないスウェディッシュな空間でACNE STUDIOS発行の「ACNE PAPER」も店内に並んでいるほか、床の一部に大理石を使用しコラージュ満載の「ACNE STUDIOS AOYAMA」。会場には沢山の著名人が駆け付けたほか、クリエイティブ・ディレクターのジョニー・ヨハンソンが来場者をおもてなし。ショップコンセプトはコチラ!
21時からはTOMORROWLANDのゲストハウスを会場にアフターパーティーが開催された。スウェディッシュスタイルのビュッフェで来場者を迎え、2階の部屋では来場者が楽しめるようカラオケが用意されていた。バルコニーに出てみるとプロのシェフによるステーキサービス。1階のメインフロアでは、LA出身の兄弟ユニット、アンドリューとダニエル・エイジトによる「INC」。ロンドンからは「Horse Meat Disco」「DJ NARUMI」を迎えライブパフォーマンスが行われた。
ACNE STUDIOS AOYAMA
住所 : 東京都港区南青山5-3-20
TEL : 03-6418-9923(12月14日より開通)
営業時間:11:00-20:00
定休日:未確定
オープン日:2012年12月14日(金)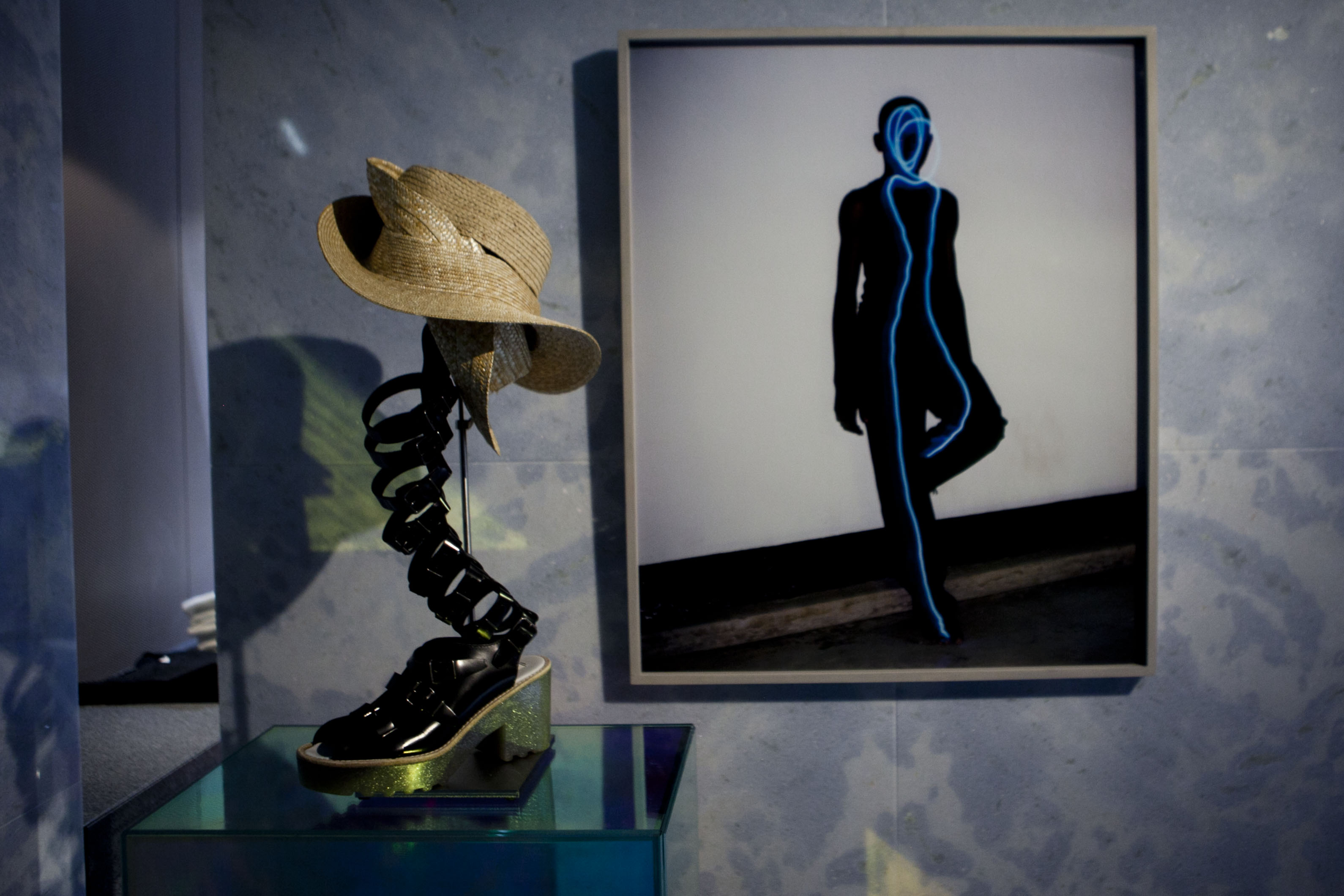 Acne chose Tokyo as the place to open their first stand-alone store in Asia and Tokyo paid back in kind last Thursday with one of Tokyo's best opening reception party turnouts of the year. Over a thousand guests packed into the 3 story store with it's collage cool marble surfaces and mixed fabric textures and colors with the full Acne Men's and Women's Spring 2013 lines throughout the 260m squared space. After partying at the store guests made their way to Acne's Japanese business partner Tomorrowland's Guest House in Hiro. The resort like house had a feast like spread in the kitchen with BBQ's in fairy light lit out door spaces. A Karaoke Room upstairs provided plenty of entertainment whilst down stairs in the main room California based band INC performed before HORSE MEAT DISCO took to the decks. Take a look through the photos below at some of the many guests that helped make Acne's one of the best parties and a great way to end 2012 in Tokyo.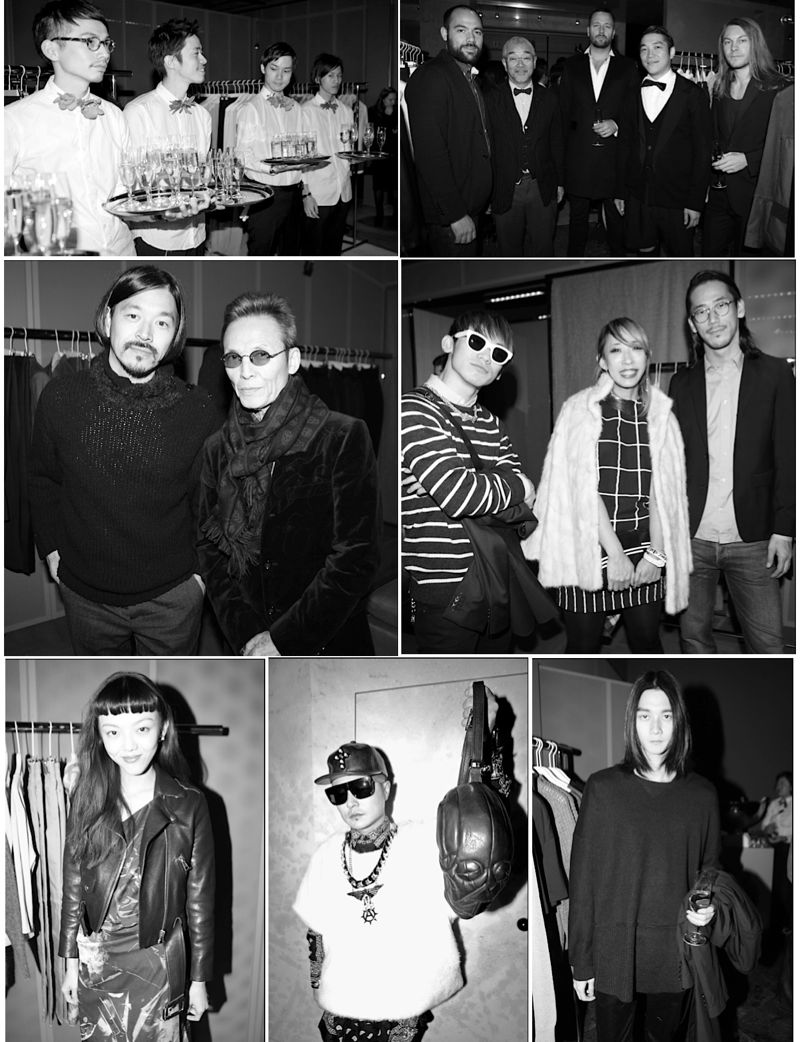 The well turned out Wait Staff, Tomorrowland and Acne unite, Stylist Tomoki Sukuzane with Photographer Kazumi Kurigami, Exile's Naoto and Naoki with Ninagawa Mika, Rila, VERBAL and Shuntaro Yanigawa.
ALYN, DJ KYOKO, Mademoiselle Yulia, Baby Mary and Noemi, The Dex Pistols, Models Chiharu Okunugi and Takeshi, Models in Acne SS'13, Tiffany Godoy, Kiko Mizuhara, Kozue Akimoto, Maria Schonhofer with Don Konishi, Larry and Laurent Bourgeois from Les Twins, Joe from Tokyo Dandy with Maxine Van Cliffe and Hiro Arakawa.
The Patio at Tomorrowland's Guest House, Rachel and Koko, Karaoke with Shun Watanabe and Nicola Formichetti, Absolut Stocked Bar, Leah Weller and Hiroki Narimiya.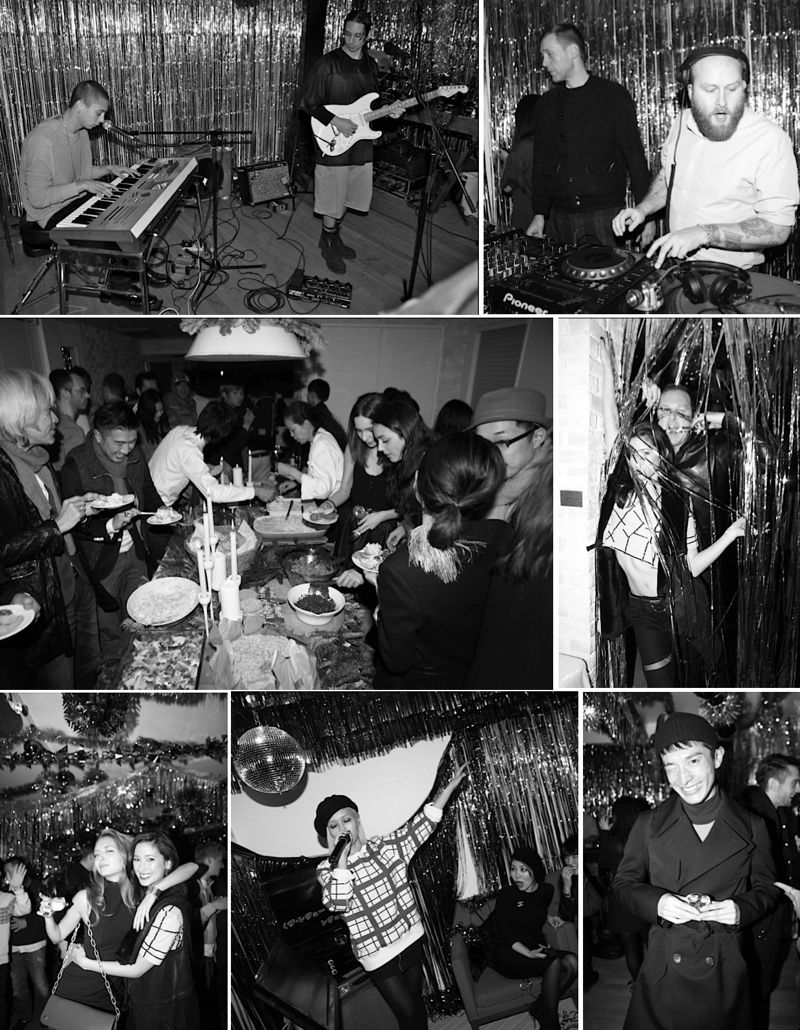 INC. Perform, Horse Meat Disco, a Swedish Buffet, Mel & Jason, Elli-Rose and Melody Yoko, PELI, Daisuke Ueda.
All Photos by DAN BAILEY