ケイトに惚れ込んだマリオ・ソレンティ、遡ること24年。1993年に発売されたカルバン・クラインの「OBSESSION」シリーズが、「Obsessed for Women」&「Obsessed for Men」と透明のボトルで再びリリースされる。
Harking back to the iconic scent and iconography of Calvin Klein's fragrance OBSESSION, we now have OBSESSED. Although the perfume was launched in 1985, it wasn't until 1993 that Mario Sorrenti captured Kate Moss and the spirit of the times for the campaign.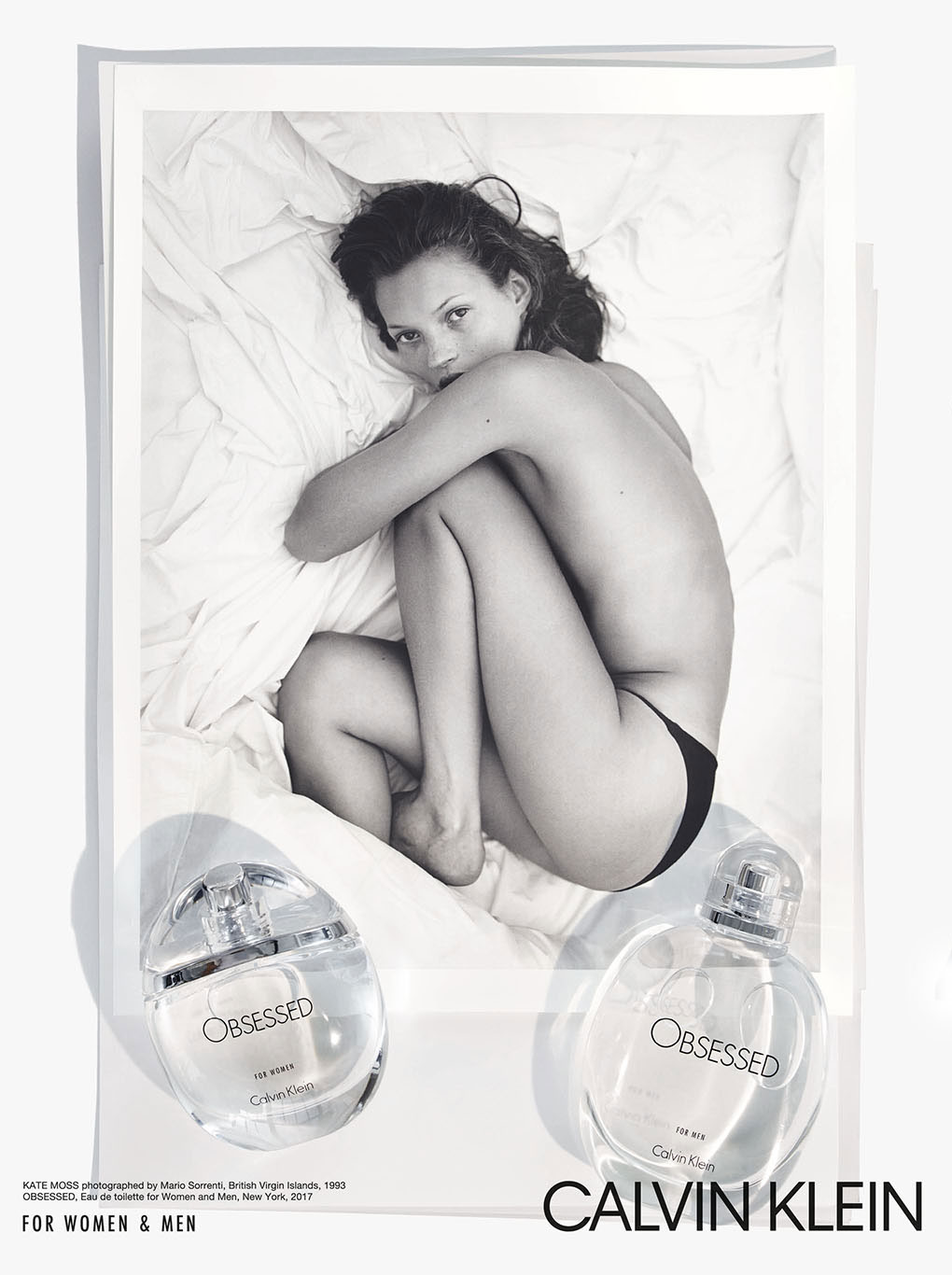 ヴィジュアルでは、マリオ・ソレンティが撮影したケイト・モスの夢のような秘蔵イメージ250点が起用された。当時ケイトのボーイフレンドだったフォトグラファーのマリオ・ソレンティは、彼女を撮ることに凄く取り憑かれていると言っていたそう。
Reuniting Moss and Sorrenti, the OBSESSED campaign uses unseen footage and stills from the original shoots, images that became the object of obsession themselves.
7月1日の発売に先駆けロンドンのスペンサー・ハウスで行われたローンチパーティー。会場では、ピンクのドレスを身に纏ったケイト・モスとマリオ・ソレンティの姿も。