「BALMUNG」 … 2011年秋冬コレクションのテーマは、「硬」…
都市と人間との関係の中から触発され循環する過程である。
都市と人間との関係の中から触発され生産された結果である。
都市と人間との関係の中から触発され原動力とする探求である。
都市と人間との関係の中から触発され積み重なる研究である。
抽象と具象の狭間を行き来する、色としてではなく概念としての"灰色"を表現する。
と述べたデザイナーの「HACHI(城下 龍一)」。変わらずボリューミーなカットソーに、ラペルのないジャケットが存在感を漂わせる。光り輝くシルバーとゴールドのライダースは、異なる素材との切り替えに、着用時の着心地がとても気になる。それにしても立体的に仕上がった全てのアイテム。何しろ、これまでのコレクションと比べ着実にパワーアップしている。頭に残る素材感も要チェック。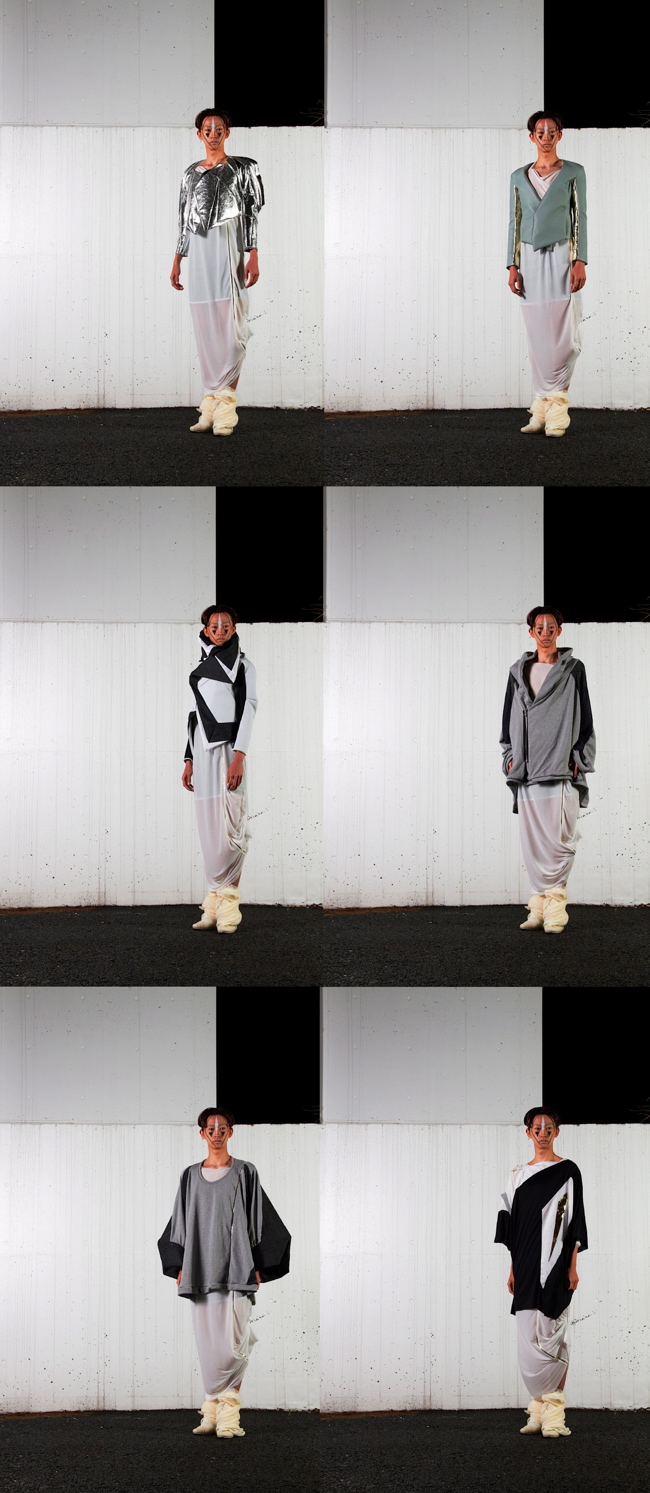 As a long time admirer of the personal style of 'BALMUNG' Designer Hachi I can't help but appreciate the total realization of his style aesthetic in the puffed out, rounded contours of his jackets in a simple color palette of gray, white and black with flashes of silver embellishment.
Balmung is…
'Inspired by the activities of humans and their relationships within and with the city.
Inspired by the results of human activities within the city.
Inspired by the quest to drive out of the relationship between man and city.
Inspired by a study from a cross section of human relationships with the city.
Between abstract and concrete, as a concept, not as in the color "gray".
The 3-D designs feature intricate cuts and patterns, seen here over a long white tunic giving freedom of movement and the appearance of an alien emissary from a distant, elegant civilization.

BALMUNG Website
HACHI'S BLOG