アートディレクターとして活躍する一人の男性。そう … 90年代前半から東京のアングラカルチャーの拠点となったあの人。自らの出版社「fiction,inc」の主宰者であり … 「(Radical Silence Production) RSP」 より … 不定期に発行されるインディペンデント・アート・マガジン「THE international」。「THE international」は、決まった写真家と被写体の一対一の関係のみで撮影されるのだ。まら、面白いのは、サイズも厚みもその号によって異なるということ。ファッション誌というよりかは、アートブックに近いだろう。そんな「8号」目となる今号では、NY在住の世界的アーティスト、「テレンス・コー(Terence Koh)」がフィーチャ。彼の写真はもちろん、これまでの作品、ドローイングなどがランダムにコラージュされているのだ。テレンス・コーと言えば「GAGAKOH」のコラボなどでも注目を集めている。(こちら)
また、本誌発売を記念してCANDY店内では「BALMUNG」による「SUN FEELS HONEST TODAE」のスペシャルディスプレイが行われる。more info here.
BALMUNG SPECIAL EXHIBITION!! for「SUN FEELS HONEST TODAE」
期間:2011年7月25日 –
会場:FAKE TOKYO 1階 CANDY
時間:12:00 – 22:00
問い合わせ:03-5456-9891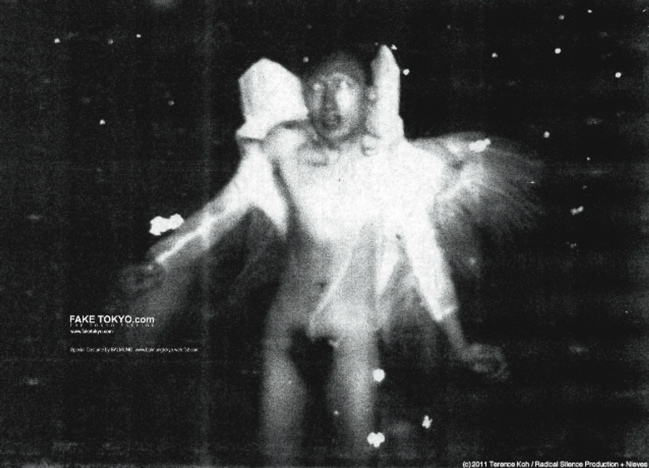 'The International' is an iregularly produced art and photography published by Radical Silence Production (RPS). The latest issue features contemporary artist Terrence Koh in a selection of photos that evoke the Avant-Garde photography that was popular in Japan in the 1970's. The photos are put together with Koh's collages and drawings and will be part of a special exhibiton taking place at the FAKE Building in Shibuya TODAY.
Joining the exhibition is current cult Tokyo fashion favorite, BALMUNG. This is all happening today so get yourself down to FAKE before 10pm this evening!