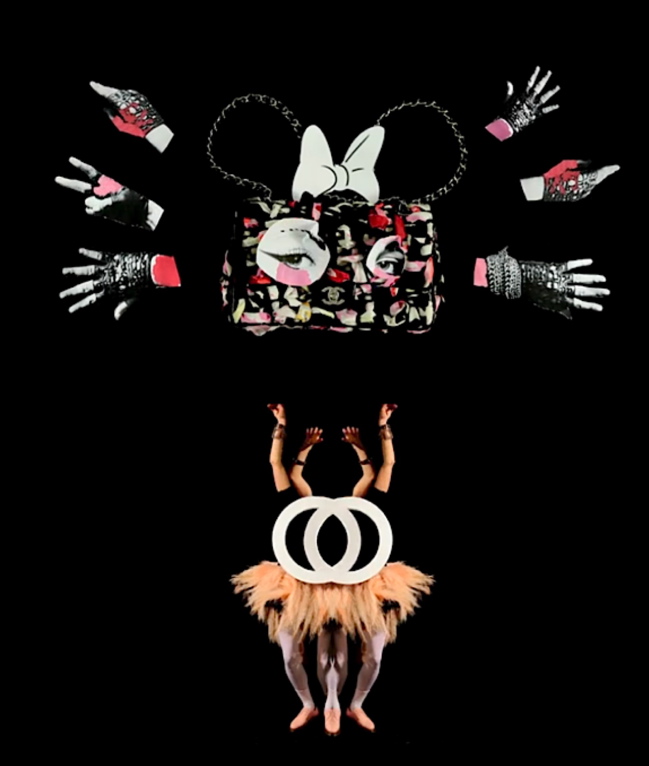 謎のロボットがタバコを吸ってみたり … カメラに向かってポージングをとってみたり … と、ユニークなアニメーションで話題をさらったピーター・フィリップス(HERE)のアートワークに続き、またまた登場したシャネル(CHANEL)のアニメーション。今回のアートワークは、クエンティン・ジョーンズ(Quentin Jones)
をディレクターに、シャネルの2011年春夏アイテムを身にまとう謎のダンサーが見所!?コラージュ感が溜まらない。
CHANEL DANCING for Vogue.com from quentinjones on Vimeo.
We're really into animation at the moment so this 'CHANEL DANCING' film is spot on. Animator Quentin Jones worked with ballet dancer Emma Chadwick dressed entirely in CHANEL S/S 2011. It joins Peter Philips film for Chanel make-up 2011 (see that here) in bringing out a charming, quirky side to the French brands image. It's a magical moving collage and the medium of fashion film continues to impress this season.