「DARK PRINCE」と題された「Numero Homme China」のエディトリアルに、DONNA MODELS所属のダイスケ(Daisuke)が登場。フォトグラファーには、シンガポールを拠点に活動するデュオの Chuando & Frey。スタイリング、ジェリー・Ng(Jerri Ng)。そう … 国内外で活躍する今最も勢いのあるメンズモデルの1人。ファッション誌はもちろん … パリ、ミラノ、ニューヨークと各都市のランウェイに参加するほか、最近では、DOLCE & GABBANAの2011/12年秋冬キャンペーンにまで登場。さらに、「VOGUE HOMMES JAPAN」第6号表紙では、鍛え抜かれた肉体美を披露。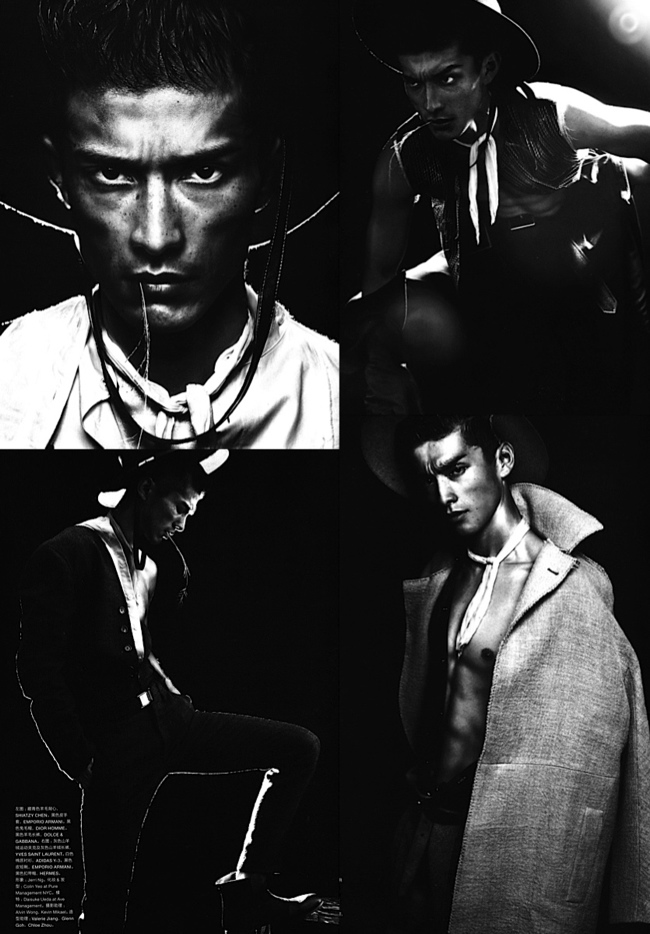 Absolutely love this editorial featuring Daisuke Ueda in the second issue of Numero Homme China. Aptly titled 'DARK PRINCE', the images were captured by Chuando & Frey with styling by Jerri Ng.
This year has seen Daisuke appear on the cover of Vogue Hommes Japan, the Spring Campaign for L' Ideal Jeans Japan the fall campaigns for Dolce & Gabanna and Reebok and much more whilst walking the runway for brands including Missoni, Issey Miyake, Bottega Veneta, Thom Browne and John Galliano in Milan and Paris. He's Japans first male supermodel and should be celebrated!