アレッサンドロ・ミケーレ率いる「グッチ」2019年春夏コレクションが、パリの伝統あるテアトル・ ル・パラス(Théâtre Le Palace)でお披露目された。
パリでファッションショーが開催されるのは、グッチの長い歴史の中でも初めてのことで、時空を超えて1968年春のパリ学生運動がインスピレーションとなった2018年プレフォールコレクションのキャンペーン「Gucci Dans Les Rues」、2018年5月 フランス アルルで開催された2019年クルーズ コレクションのファッションショーに続く、フランス三部作の最終章となった2019年春夏コレクション。
1980年代初期のル・パラスを撮影したアーカイブ(ドキュメンタリー)映像がグッチの公式インスタグラムで公開され、ミケーレの脳内音色を覗くことができた気が。
Gucci decamped to Paris for SS19, the final part of Alessandro Michele's three part tribute to France. Here's a rundown of key details from the Italian brands one-night-stand Parisian rendezvous.
THE LOCATION… the historic Le Palace Theater, in it's heyday decades ago the haunt of Karl Lagerfeld, Saint Laurent and Kenzo. Gucci released archive footage of the club on instgram to set the tone.
アメリカのアイコンたち、カントリー・ミュージック界のレジェンド、ドリー・パートンへのオマージュを捧げたスリーブレスデニムジャケット。ディズニーファンにはたまらない、子供たちの目を輝かせるミッキーマウス型のバック。
AMERICAN ICONS… Michele's cross pollination of historical symbols and motifs with modern day icons continued with country singer Dolly Parton emblazoned on sweaters and the back of a denim jacket. Mickey Mouse came in the form of a 3-D bag, the type of which we're sure we've seen in the hands of visitors to Tokyo Disney.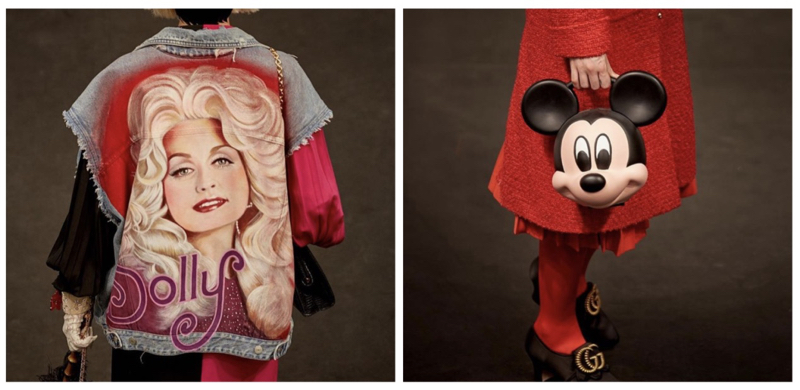 グッチのスモーキングスーツを纏うフランスを代表する女優で歌手のジェーン・バーキン、中盤スポットライトが彼女に、そう1983年の名曲「バビロンの妖精」をその場で立ち上がり熱唱したのだ。
JANE BIRKIN… in a break from the operatic show soundtrack, the French icon took to the mic to sing her 1983 track 'Baby alone in Babylone'.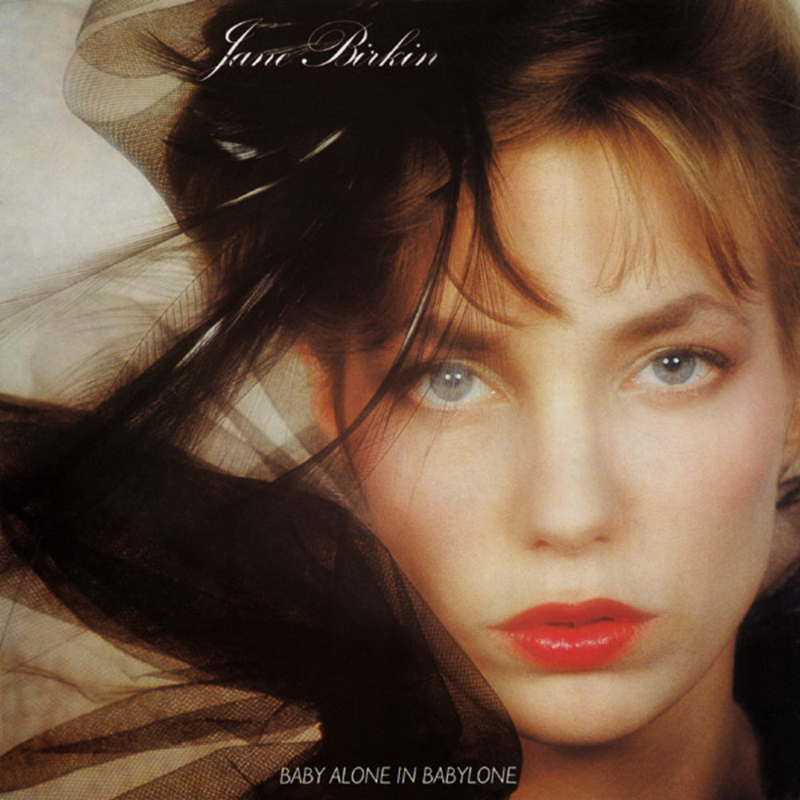 誇張するクロッチ、貝殻やダイヤモンドで覆われたメンズモデルの下半身。コレクションピースに違いない、装飾を施したプロテクターファッション。
CROTCH WATCH… whether clad in leather or studded with diamantes adn sea shells, eyes couldn't help but be drawn to the decorative south adding a hentai touch to the geek-chic runway models.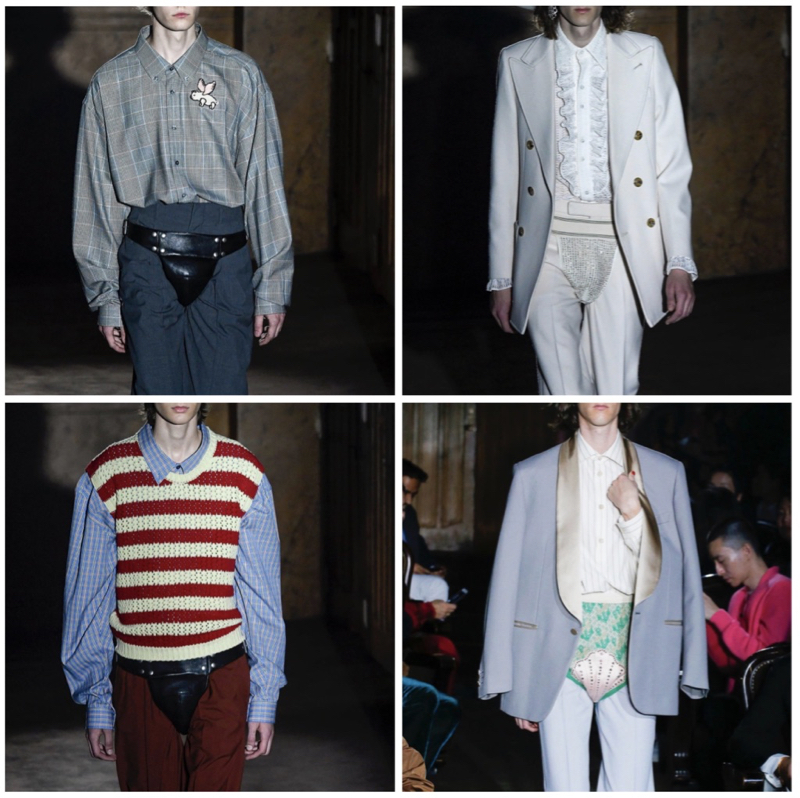 熱狂的なファンを持つ韓国の人気グループEXOのカイ(KAI)、今回で2度目の出席となったグッチのショー会場にて、彼の姿を一目見ようと待ち伏せする多くのファン姿が。
EXO's KAI… causing hysteria outside of the show venue, Gucci's Korean superstar poster boy was in attendance for the second time (having previsouly viewed the cruise collection at Arles).
Go to gucci.com to see the full SS19 show