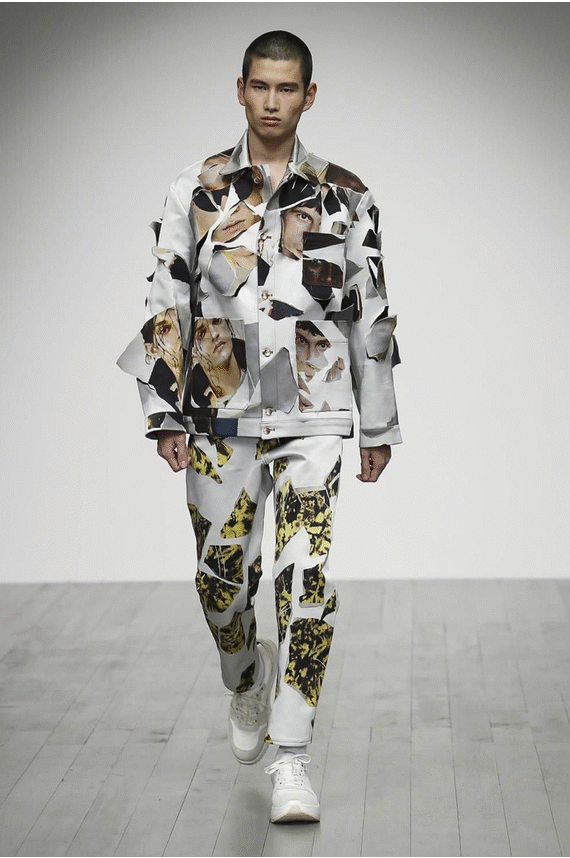 恒例の2018年春夏シーズンから、海外で引っ張りだこの日本人メンズモデル・コウヘイの活躍ぶりに目が離せない。フェンディ、プラダ、ヴェルサーチ、ケンゾー、ベルルッティ、ルイ・ヴィトン、ダンヒルと多くのランウェイに登場した今最も勢いのある日本人メンズモデル。
After a stellar SS18 season, Kohei Takabatake stormed FW18 walking in more shows than any other model, 25 in total opening one and closing two (as detailed by models.com). The tally includes blue-chip brands Fendi, Prada, Versace, Kenzo, Berluti and Louis Vuitton as well as Japanese brands John Lawrence Sullivan and Sacai.
ランウェイでの成功を収め、広告抜擢へとネクストステップを踏み出したBe Naturalのスターボーイ・コウヘイ。2018年春夏キャンペーンでは、スティヴン・マイゼルが撮影したコーチ、ウィリー・ヴァンダーピエールが手がけたスポーティーなプラダの広告。ファッション誌では、DUST、GQ、Man About Town Magazine、Arena Hommes Plusへの露出でグローバルに活躍。羽ばたく彼の今後に目が離せない。
It's not just the runway where Kohei is proving a success, the Be Natural boy has scored two major S/S 2018 campaigns so far with the Steven Meisel lensed Coach campaign styled by Karl Templer and Prada SS18 shot by Willy Wanderperre. Takabatake has also featured in editorials for some of the biggest menswear magazines with DUT, GQ, Man About Town adn Arena Hommes Plus pictured below. We look forward to following where Kohei goes next.