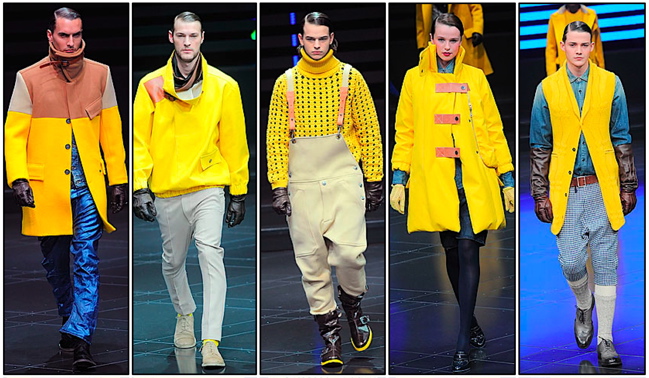 2010/11年秋冬G-STAR RAWコレクションが2月16日に発表された。今回「G-STAR RAW Blog Contest」にて最優秀ブロガー賞を獲得したTOKYODANDY TEAMは、ありがたいことにNYへとレポーターとして行って参りました。
(Im still in NY.)
まず、バックステージでは独特な緊張感が走っていて(スタッフだけ(笑))ウォーキングや衣装のフィッティングはもちろん、照明や音響なども繰り返し打ち合わせを重ねる。そして、リハーサルも無事終了し着々と本番の時間が近づいていくなか、バックステージ隣ではシャンパンが配られていたりと、カクテルパーティーが行われていたのだ。普通にカクテルを楽しむ人もいれば、バックステージでのメイクさんや、フィッターの方々を見守る人もいれば、なんだか不思議な光景だった。
そして、気になるショーはというと今までとは打って変わって、秋冬にも関わらずインパクト大なカラーリングで出してきた。そう、黄色をメインカラーとしてブルーやグリーンの色がとても目立っていた。また、G-STARの得意とする立体裁断や3D技法は今でも使用されていて、オーバーサイズのジャケットやオールインワンなどのアイテムがとてもバランス良く思えた。(デニム地だけでなく他、ウールやカシミア、シルク、レザーといった素材感にも注目)。
そして、フロントロウではリヴ・タイラー(Liv Tyler)はもちろん、ケリー・オズボーン(Kelly Osbourne)にアギネス・ディーン(Agyness Deyn)、そして、ジョン・レジェンド(John Legend)らの登場で会場はヒートアップ。
そしてそして、G-STAR RAW 2010年春夏キャンペーン モデルに起用された女優、リヴ・ライターに直撃インタビュー。(この映像は3月中旬頃にMTVにて放送される予定。)是非チェックするべし。
Thanks G-STAR and MTV and lovely to meeting you Liv Tyler !!!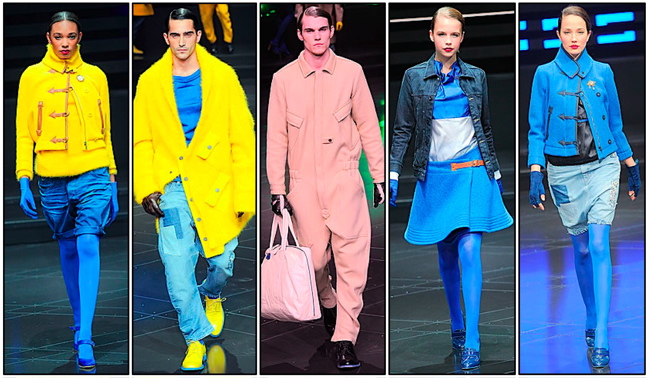 After winning the contests for Japan's top style blogger, Joe from Tokyo Dandy headed to New York to report on the G-STAR RAW A/W 10/11 collection. Before the show he met with guests including Kelly Osbourne, Miss J Alexander and Peaches Geldof (all the backstage photos above were taken by Joe).
The show itself was a departure from the largely black and gray collections displayed during the week. Bold Yellows, Greens and blues cut in the brands distinct 3D draping style. These cuts and colors transcended the image usually attributed to denim and a denim brand. G-STAR, founded in Amsterdam in 1989, has earned itself a reputation for being a good time brand during New York fashion week, always putting on a great show as well as after-party.
Joe, who is still in New York, joined several blog reporters fro around the world who attended the G-Star show. During the trip he was also trailed by MTV Japan for a report to be aired sometime in March. Part of this show will be an interview he did with actress Liv Tyler, who is the model and muse for G-STAR's current campaign. Really looking forward to seeing that….