イタリア・フィレンツェ市内のピッティ宮殿にあるパラティーナ美術館にてお披露目された「グッチ」2018年クルーズコレクション。グッチ創設の地であり、ルネッサンス文化が花開いたフィレンツェでの今回のショーは、グッチがウフィッツィ美術館およびフィレンツェ市とともに多面的・継続的に展開している文化プロジェクト「Primavera di Boboli(プレマヴェーラ・ディ・ボーボリ)」の一環で、この歴史的建築物がファッションショーの舞台となるのは世界初とのこと。レッドカーペットに相応しい服やアクセサリー、真っ黒の指先に大ぶりのリング、パールをあしらったGUCCIのロゴにヘッドピース、週末のパーティーではリアーナの姿が想像付く。
Gucci set it's 2018 Cruise collection in Florence last week, an affirmation of the contemporary romanticism that has cloaked the house since the appointment of Alessandro Michele. There's always so much to take in, with clothes and accessories running from red-carpet-worthy to weekend dance floor dress-up. We break down the looks in the video above to focus our favourite details.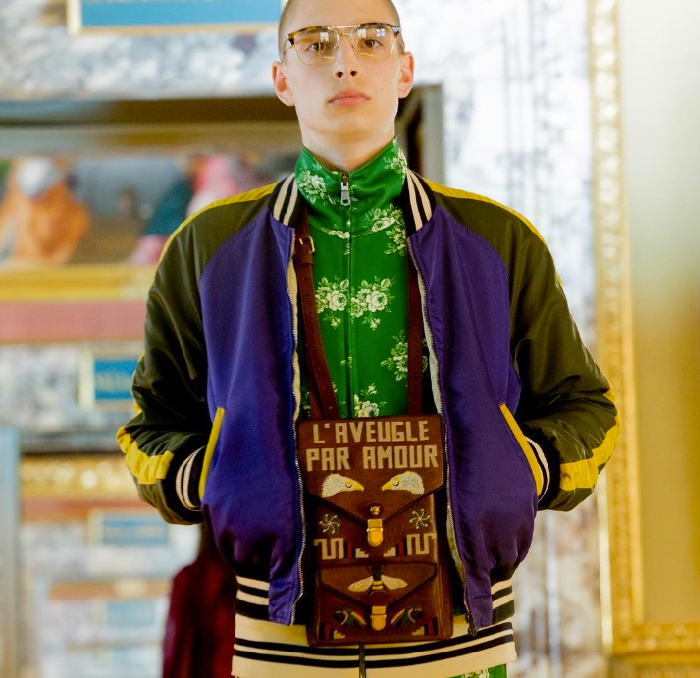 This look gives so much Gucci… the silk bomber staple worn over zip-up sports wear top, a totes bag with house motto "L'Aveugle Par Amour" (Blind for Love) embroidered detailing.
An abundance of accessories adorned the arms, legs and heads of models, a stand out piece were these star spangled rings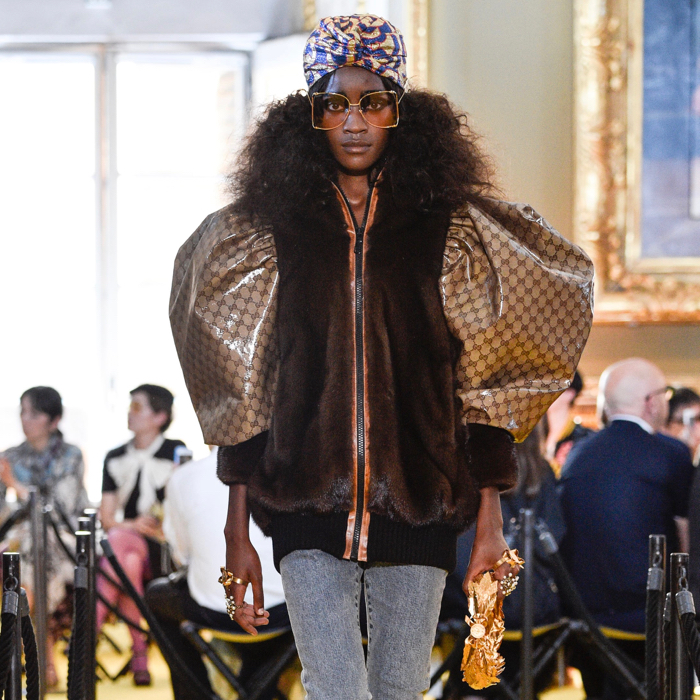 Street and luxury comes full circle with Gucci's-take-on-Dapper Dan's-take on LV.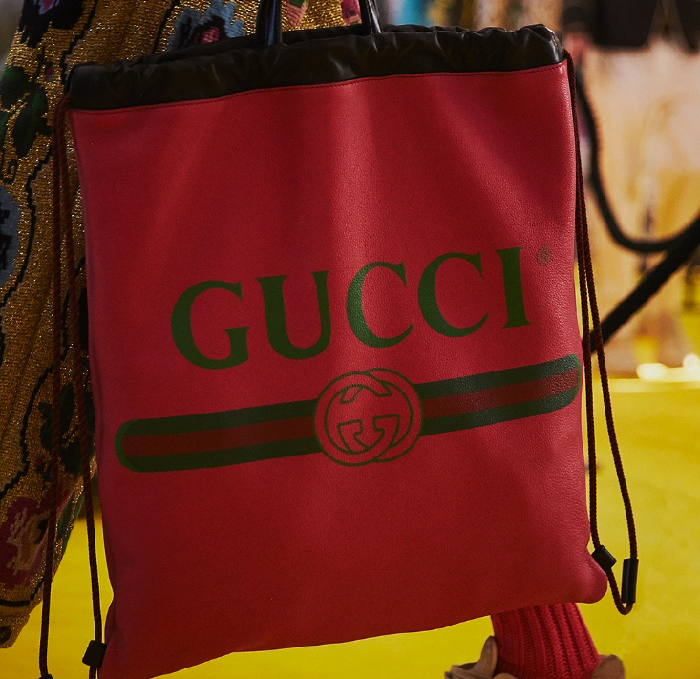 We love draw string totes, especially a leather one.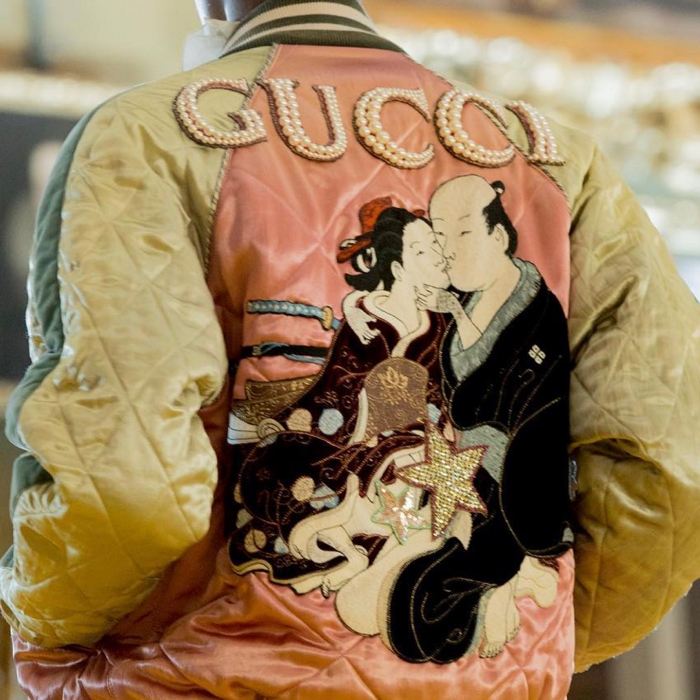 Not the first time Michele has referenced Japanese motifs, Japanese shunga embroidered onto the back of a silk bomber with pearl studded GUCCI lettering.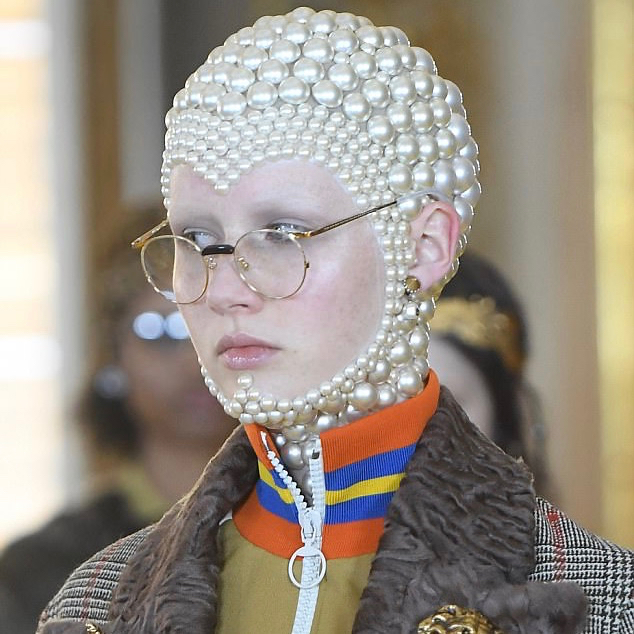 Hard-core pearl beading.