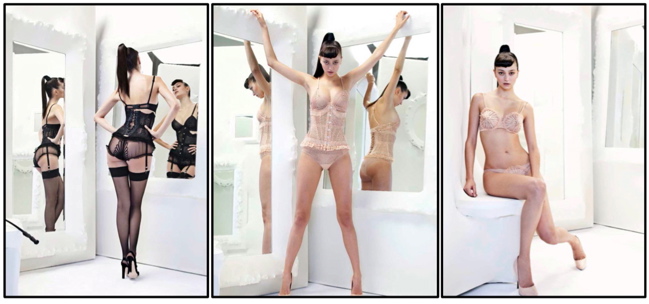 イタリアのランジェリーブランド「ラ・ぺルラ(La Perla)」と、フランス人デザイナー、ジャンポール・ゴルチエ(Jean Paul Gaulier)がコラボレーション企画を発表した。これまで、マドンナのコンサート衣装で円錐形(下記写真)のブラやコルセットなどをデザインしてきているが、本格的にランジェリーラインはこれが初となるとのこと。ゴルチエの色がどっぷりと入った新たな「La Peria」のランジェリー。女性陣は待ちきれないだろう。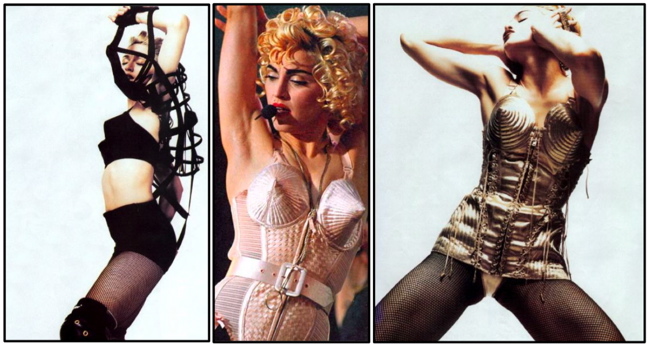 November this year sees the launch of Jean Paul Gaultier for La Perla, a new line by the french designer (preview pics above).
It's difficult to believe that this is Jean Paul Gaultiers first proper venture in lingerie, so long has it been an integral feature of his shows and brand. his underwear as outer wear look was controversial when first worn by Madonna in 1990, (pictures left and right by Jean Baptists Mondino and centre as worn during her blond ambition tour). Designing the outfits for her 1990 world tour is what brought world wide fame. What I think is amazing is how these looks are 20 years old but still look contemporary, they would not look out of place in editorials in the edgiest of magazines even now.