ジェレミー・スコット(Jeremy Scott)好きの原宿モンスターたちへの最高のニュース。
世界でもっともユニークでクリエイティブなデザイナーに選ばれ、コラボプロジェクトがスタートした"ジェレミー × アディダス" 。また、ユーモラスな"足跡"モチーフで話題になった "ジェレミー × ロンシャン" そう、そのコラボ新作アイテムがパワーアップし登場。秋には新しいスニーカーも登場するとか。乞うご期待!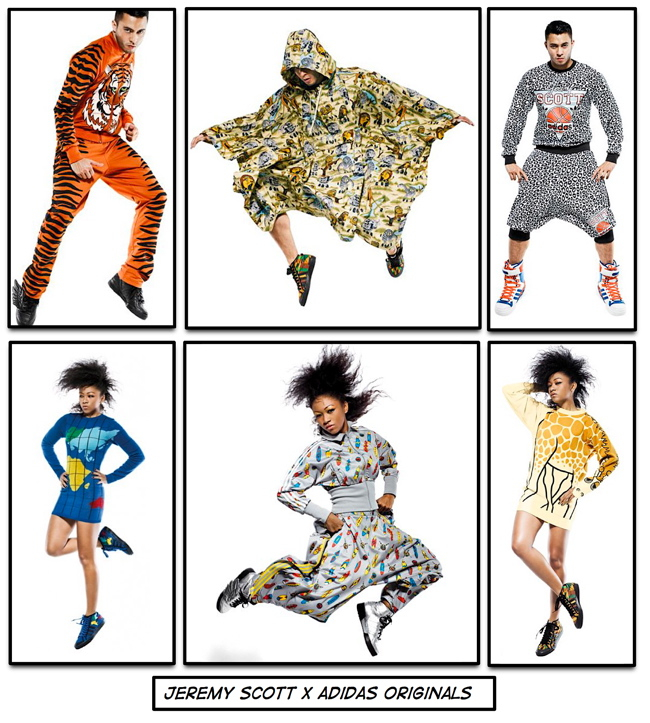 Harajuku favorite Jeremy Scott teams up again with both Adidas and Longchamp for Fall 2009 which we preview here. Animal prints appear again for Adidas with giraffe, leapord and tiger features. Another unique line of sneakers is also on the way. The collaboration with Longchamp for Fall includes four different military looks.