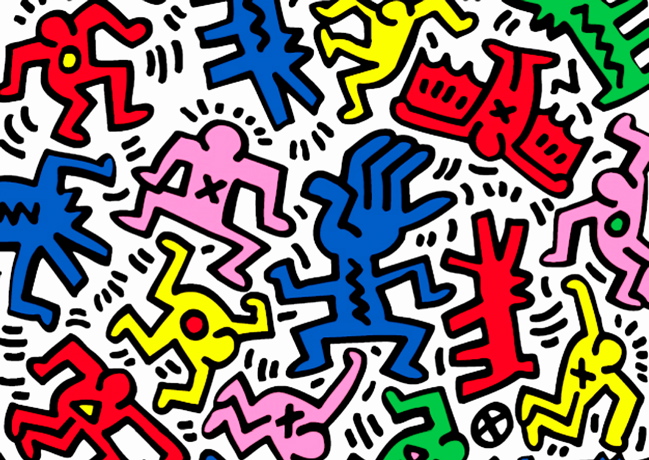 ジョイリッチ(JOYRICH)とキース・へリング(Keith Haring)による2011年春夏コラボラインが登場。初となるビーチウェアラインに、キース・へリングの落書きアートが大胆にプリントされているではないか。キースのファンはもちろん、新しく誕生するキッズたちも好むアイテムになっている。カラフルでボジティブなビーチウェア。
話は変わり、山梨県の森の中にある「中村キース・ヘリング美術館」をご存知ですか?「キース・へリングの世界〜混沌から希望へ~」をテーマにキース・へリングアートミュージアムとでも言わせて頂こう。とにかく、濃いのなんのって … キース好きには溜まらない場所です。普段仕事に終われ慌ただしい毎日を過ごしている方にお勧めです。キースワールドを満喫するのはもちろん、自然の空気と共にカラダが癒されるであろう。Nakamura Keith Haring Collection WEBSITE HERE.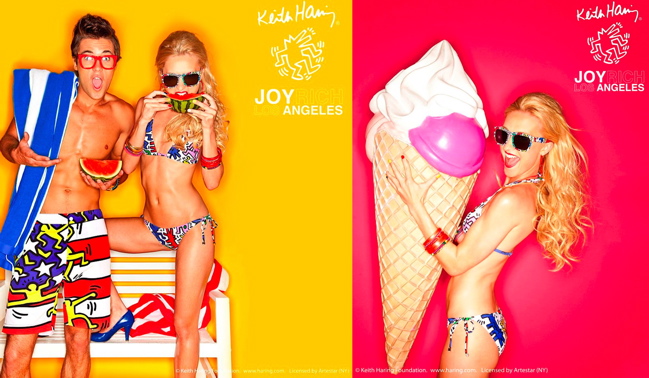 Spring/Summer 2011 sees a beach ready collab' between Joy Rich and the estate of Pop-Art icon Keith Haring. The vibrant colors are on message with Haring's vision, and although this shoot is a tad over saturated and cheesy the items themselves look great.
Keith Haring opened an outpost of his 'Pop-shop' in Tokyo back in the 1980's, but it's the forests of Yamanishi where you'll find Keith Haring in Japan today. The Nakamura Keith Haring Collection is a purpose built facility devoted exclusively to the work of Haring, celebrating his world from 'CHAOS to 'HOPE'. It looks like a really special place, take a look at the website HERE.