パリ・メンズ・コレクションに現れたカニエ・ウエスト(Kanye West)とガールフレンドのアンバー・ローズ(Amber Rose)がディナー中に、Purple Magazineの出版社であるオリヴィエ・ザーム(Olivier Zahm)に撮られた一枚(from Purple Diary.)。どこのブランドよりもインパクトがあり主張が激しいAMBUSHのリングがお気に入りのようだ。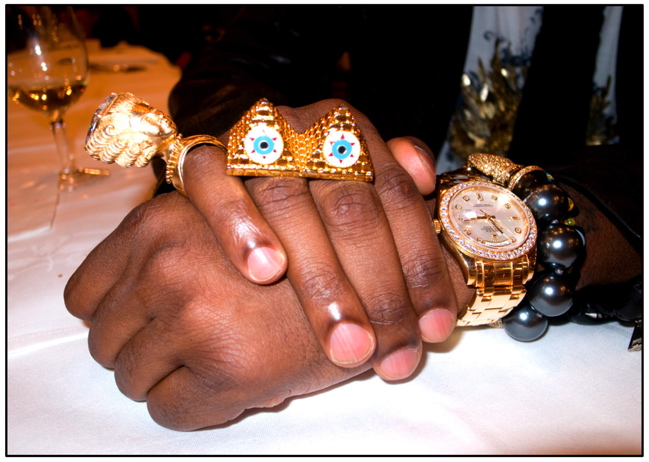 In Paris with girlfriend Amber Rose for the Menswear and haute Couture collection's, Kanye West was photographed by Purple Magazine's Olivier Zahm wearing an AMBUSH ring. Check out more photos from the Paris collection's at the Purple-Diary website HERE.
See more from AMBUSH DESIGN at their website HERE.