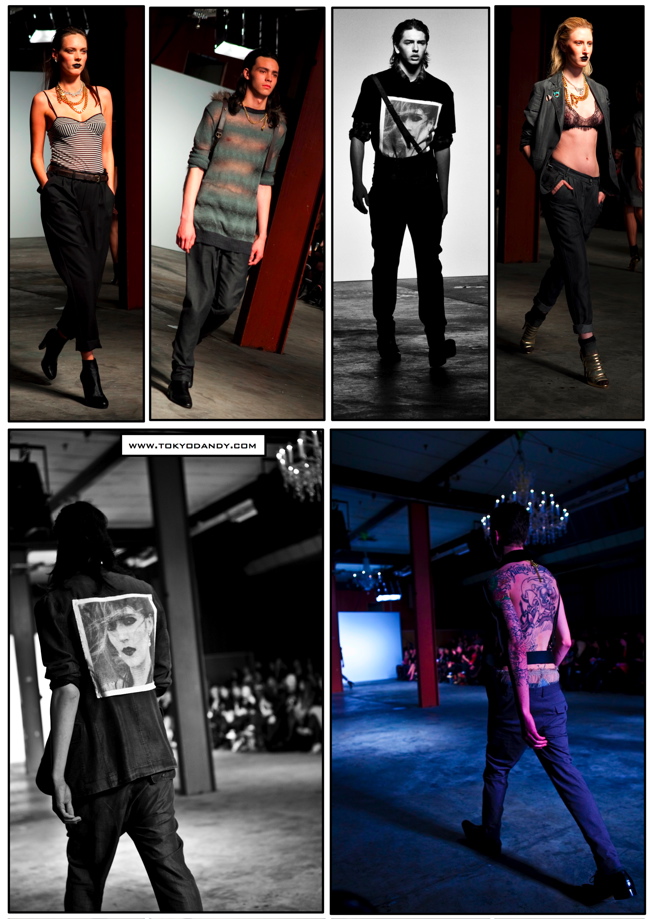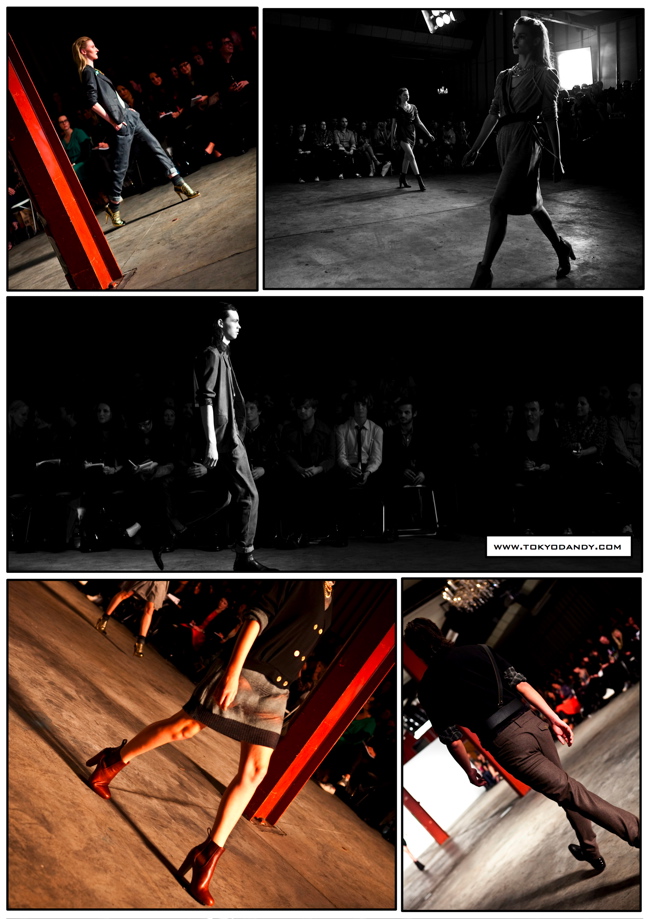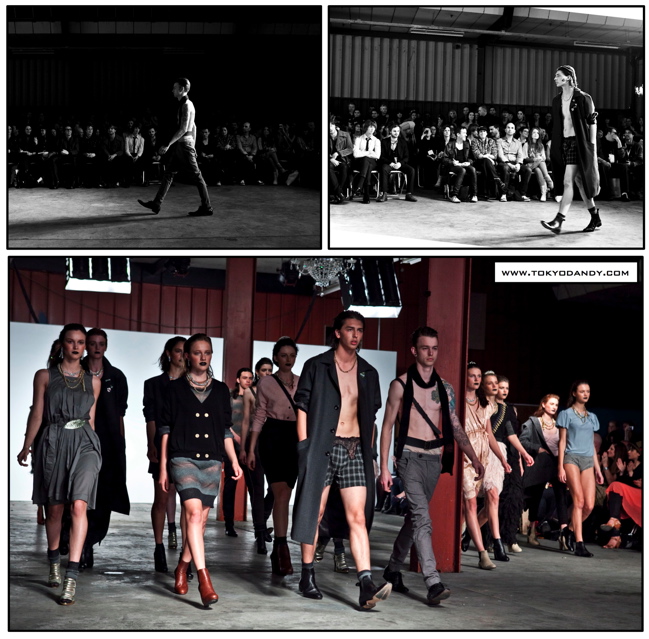 ケイト・シルベスタ(Kate Sylvester)2010年秋冬コレクション。工場のような場所で"Diamond dogs"をテーマにショーは行われた。戦後直後の独特な雰囲気を醸し出したショー演出にやられてしまった。サウンドも抜群。そして、光に反射するシャンデリアたち。スタイリングを担当したのは、他のショーでも大忙しのカレン・インダビッゼン・ウォーラー(Karen Inderbitzen-Waller)。このショーでは、改めて"見せ方"という言葉に悩まされてしまった。一点一点アイテムが良くても、見せ方を知らない人が集まってしまうと、大変なことなってしまう。
Kate Sylvester's 2010 A/W collection 'Diamond dogs' was another highlight of Air New Zealand fashion week. Continuing seasonal trends such as nudes as well as sheer tops and skirts with striped patterns, an air of post-war style fell over the hanger like show venue whilst strategically placed chandeliers hinted at the underlying glamour in the fabrics and occasional frill. The harnessed belts were to die for and the whole show was styled to perfection by Karen Inderbitzen Waller.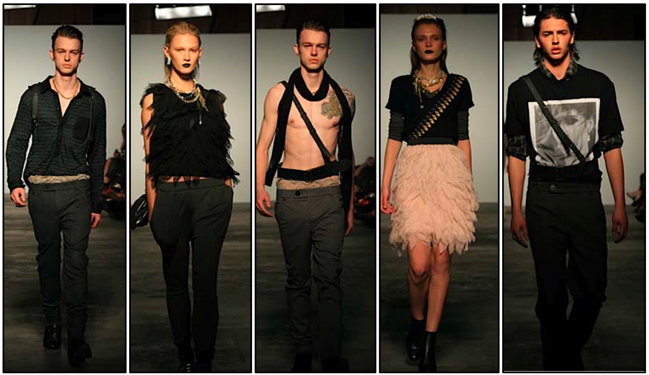 All photos by Dan Bailey for Tokyodandy.com except bottom 10 used by permission from fashionz.co.nz.