田名網敬一とマーク・ジェイコブスによるカプセルコレクションのコラボレーションを記念して、青山「BOOKMARC」にて限定シルクスクリーンの展示及び、ブックサイニングを開催。
To mark the release of a collaborative capsule collection with Marc Jacobs, Keiichi Tanaami will attend a book signing at Aoyama's Book Marc store.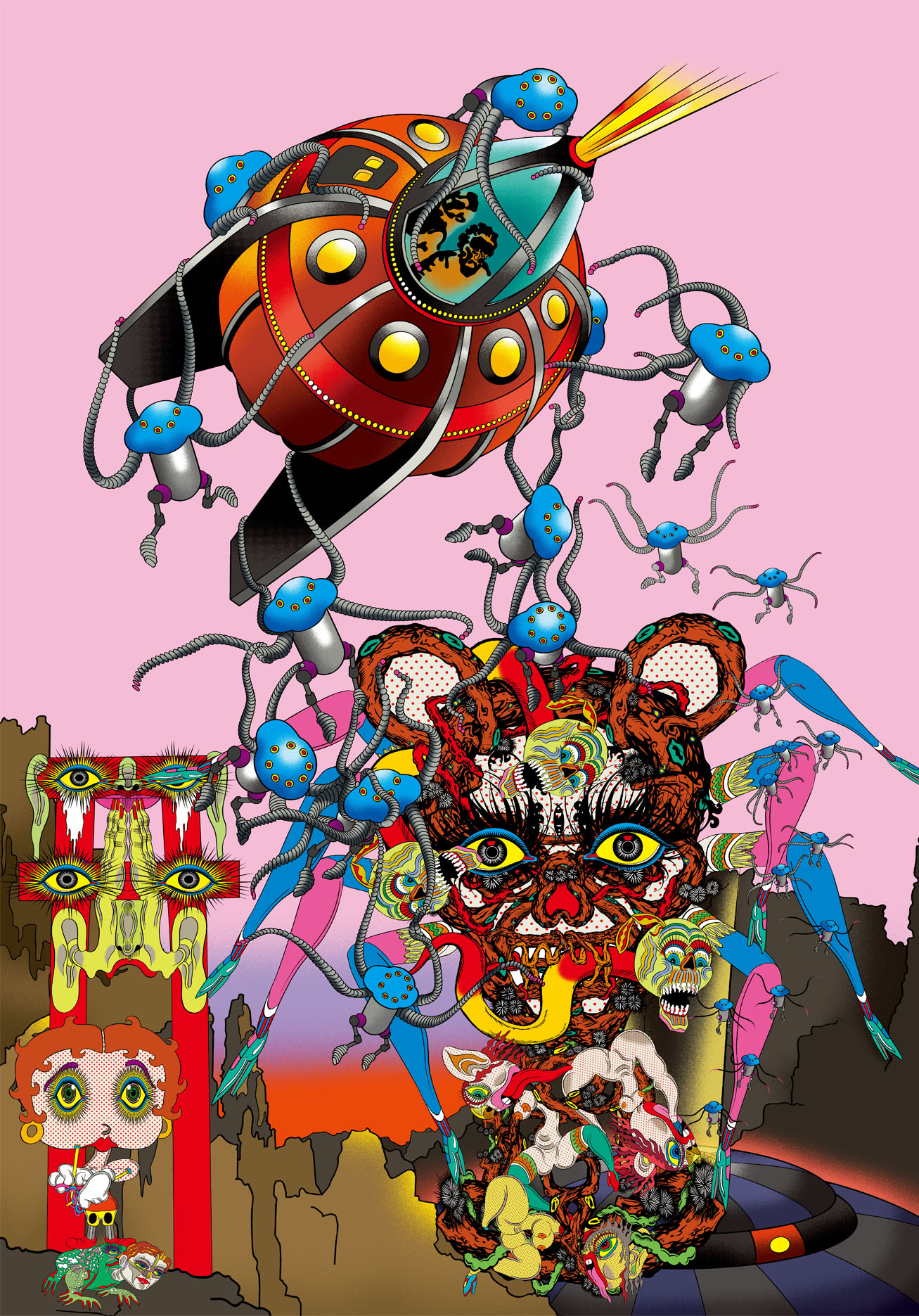 同コレクションは、1960年代から創作活動を続けてきた孤高のアーティスト・田名網敬一とマーク・ジェイコブスによる共作で、Tシャツ、バック、スケートボード、田名網のアートワークにマーク・ジェイコブスのロゴを施したラインナップ。
Tanaami has been a leading force in Japanese Art since his psychedelic works first appeared in the 1960's. His signature style now finds its way onto MJ bags, T-shirts and skate boards.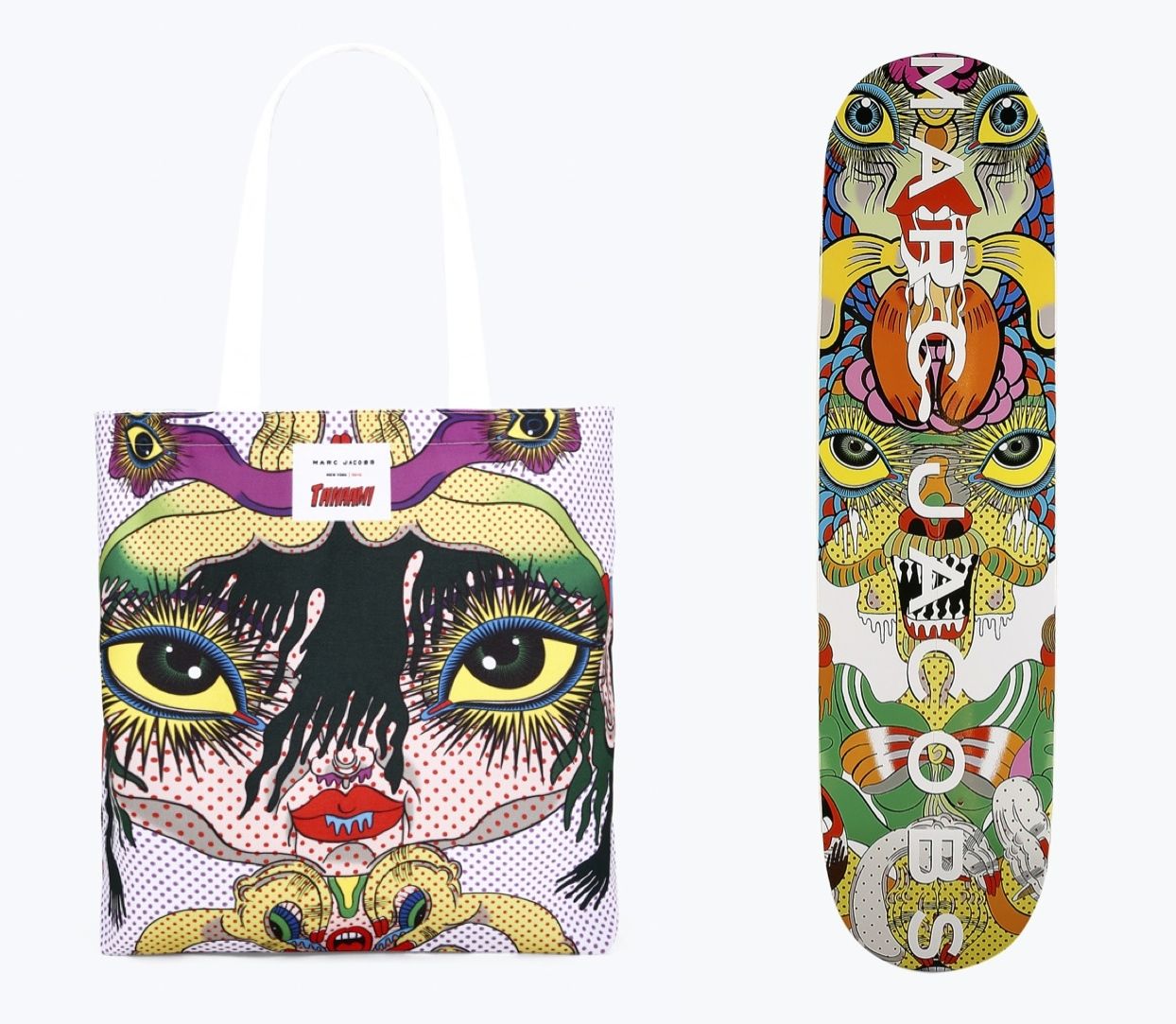 本展に合わせて開催されるサイン会では、
1冊目の『貘の札』は、「作品としての本」という田名網が1967年に自家出版した『田名網敬一の肖像』、及び1969年出版の『巨像未来図鑑』の2冊に続くコンセプトを継承した本で、宇川直宏アートディレクションによる400Pの豪華本となり、別に100部限定のブロンズ製のケースも販売される。2冊目の『Psychedelic Death Pop』は、40Pの大判のペーパーブックで、特別付録として大型ステッカー2点を収録。
The book singing comes at the opening of an exhibition September 27th (19.00 – 20.30) witht he exhibition continuing until Novemeber 5th.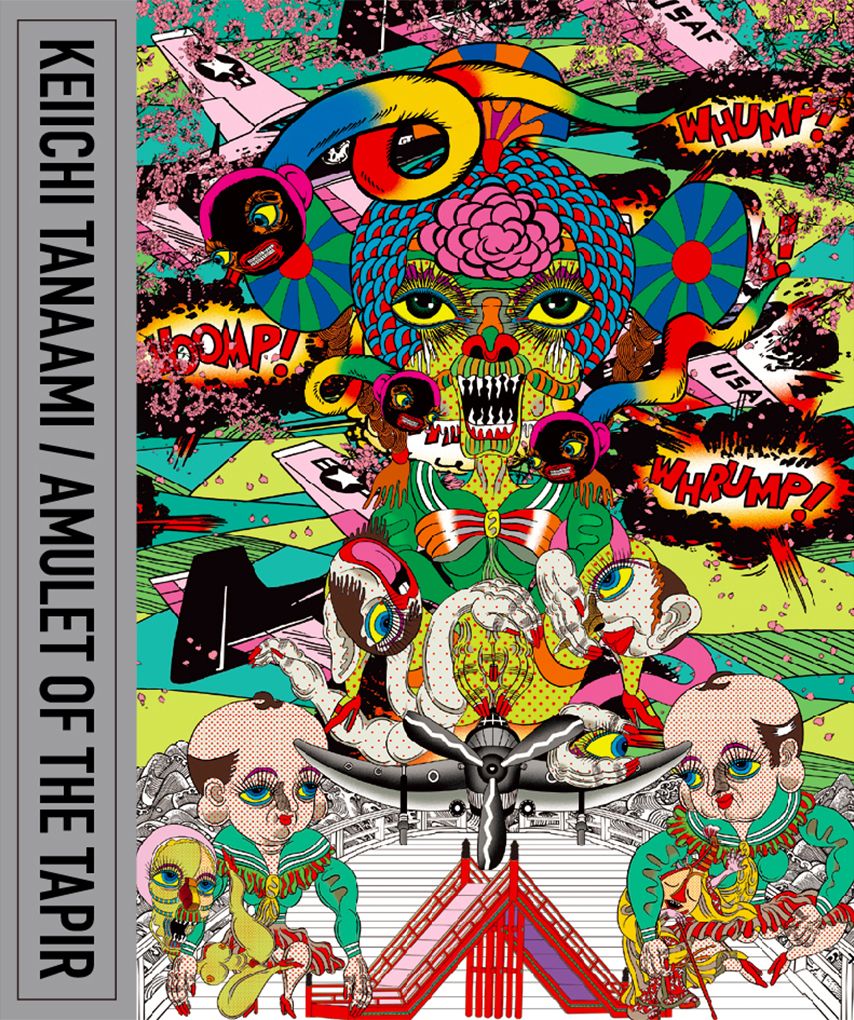 田名網敬一「畸形宇宙」エキシビション
会期:2017年10月27日〜11月5日
時間:12:00 – 19:00
サイン会日時:2017年10月27日
時間:19:00 – 20:30
会場:BOOKMARC
住所:東京都渋谷区神宮前4-26-14