昨年に引き続き10月11日より開催されている「KENZO BOX SHOP」にて、TOKYODANDY 1日店長をやらせて頂きます。シーズンモチーフのクラウド(雲)やアイ(瞳)シリーズ、タイガーをあしらったKENZOのウェアにアクセサリーと最新コレクションが勢揃い。さらに、2013年秋冬のアイコンとして注目のアイ(瞳)モチーフをデザインしたNEW ERAとのコラボレーションキャップが11月9日(土)より発売開始。
はい。TOKYODANDYが店長としてショップに立つのはこの日(11月9日、11時〜)です。
KENZO's Pop-Up Box Shop has been open in the Gyre Building on Omotesando selling the brands highly coveted 'eye' collection since last month. Now, on November 9th, the latest in KENZO's collaboration with cap makers New Era goes on sale with special guest shop keepers for the day TOKYO DANDY! So drop by the KENZO Pop-Up Box Saturday 9th November to meet Tokyo Dandy and check out the new merchandise.
日程 / DATE:2013年11月9日(土)
場所 / PLACE:東京・表参道 GYRE3F
時間 / TIME:午前11時〜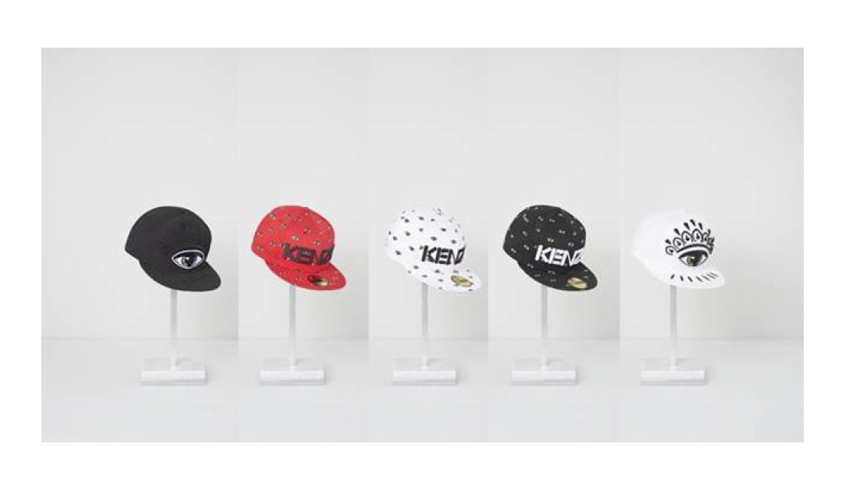 ▶ KENZO 取り扱い店舗・直営店・コーナー ◀
仙台藤崎店 / 阪急うめだ本店3階D.エディット / 福岡 リバレイン / 阪急メンズ大阪2階ガラー ジュ・ 三越銀座店 / 大丸心斎橋店 / 横浜高島屋店 / GYRE表参道店 / 伊勢丹新宿店本館3階リ・スタイル / 伊勢丹メンズ館2階
▶ セレクトショップ ◀
オープニングセレモニー表参道 / オープニングセレモニー新宿ルミネ2
▶ オンライン ◀
ZOZOVILLA