TOKYODANDY初のファッションストーリー。2008年秋冬シーズンのプラダでランウェイを経験した今最も勢いのあるイタリアと日本のハーフ「CARLO KITAZONO」。東京コレクションでは、「garconshinois」や「LIMI feu」、雑誌では既にPOPEYEの表紙を飾り、最新号メンズノンノでは「ディオール・オム春夏コレクション スペシャル シューティング in Paris」と題した企画で、クリスヴァンアッシュ自らがスタイリングを担当したことでも話題に。カメラマンには国内外を飛び回るご存知、祐真朋樹。今後の彼の活躍に期待を!
For the first Tokyo Dandy editorial effort we worked with up-and-coming model, Carlo Kitazono. Half-Italian/Half-Japanese, Carlos work has seen him on the cover of POPEYE as well as in editorial pieces for SMART, FINEBOYS and an impressive shoot in Paris for MENS NON-NO showcasing Dior Homme Spring/Summer 2009. Carlo walked for Prada in their 2008 Fall/Winter show and is now in Europe for the men's collections. We look forward to seeing him on the European runways soon.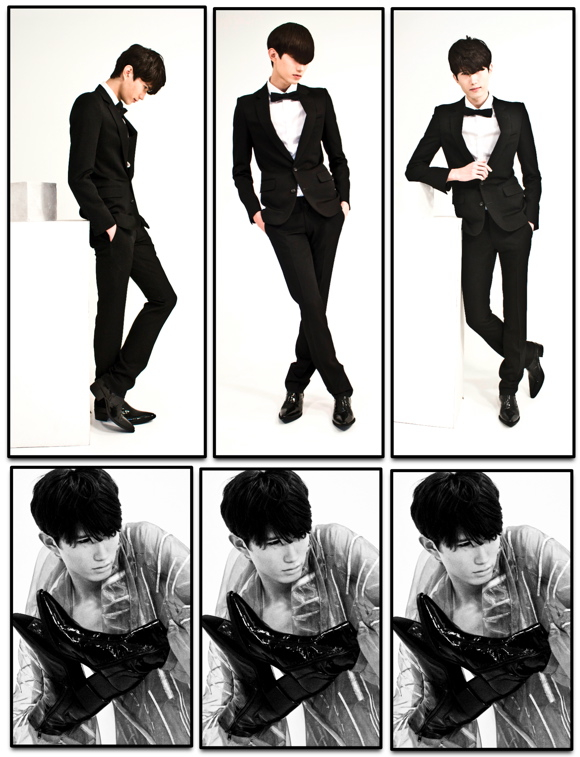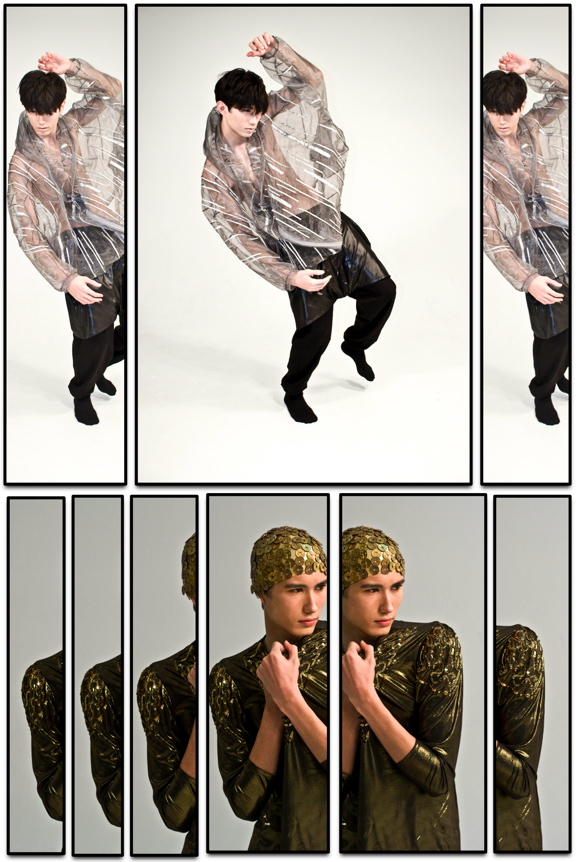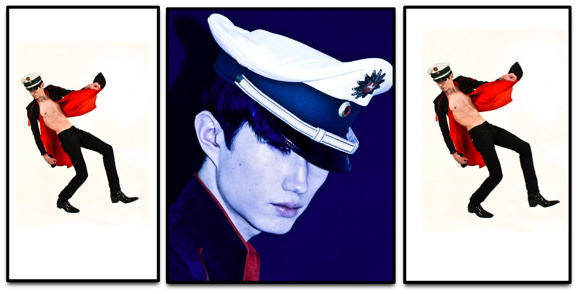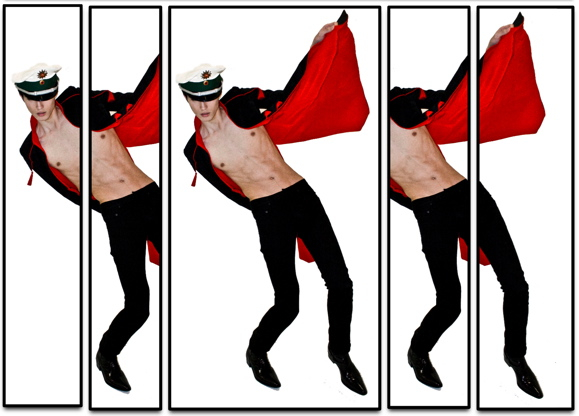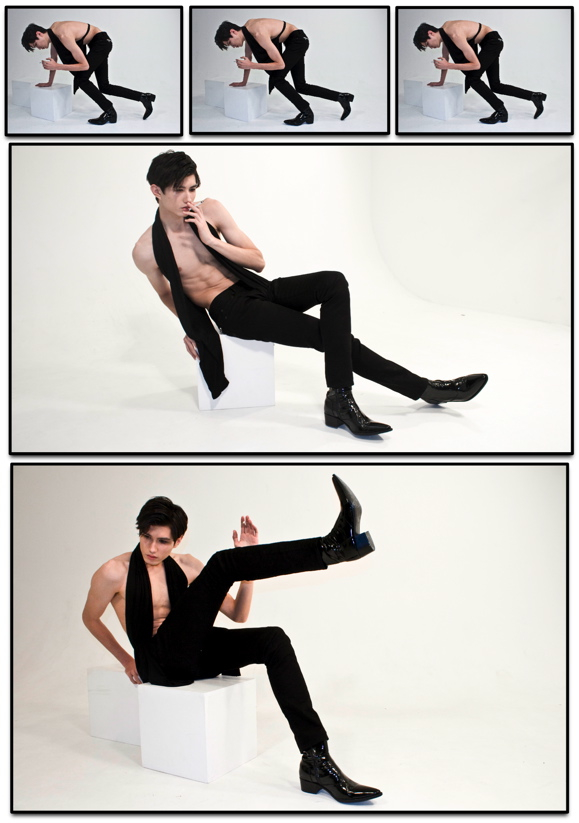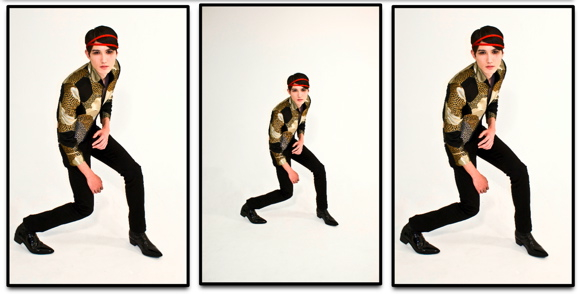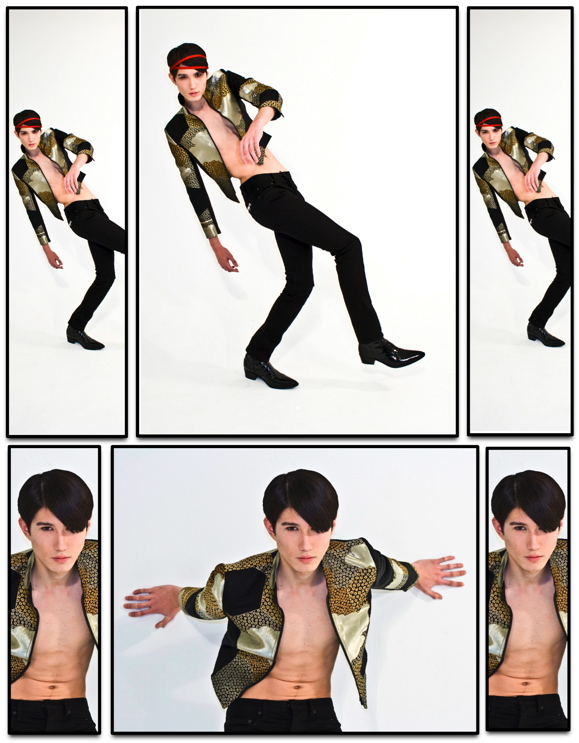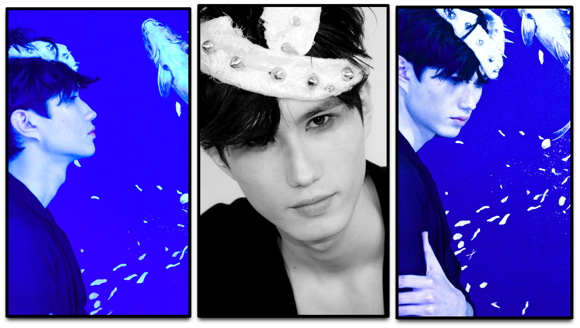 MODEL:CARLO (OKAZAKI MODELS TOKYO, MAJOR PARIS, JOY MILAN)
PHOTOGRAPHY:DAN BAILEY(dan@tokyodandy.com)
STYLING:KAZUAKI Jöë K(kazuaki@tokyodandy.com)
HAIR AND MAKE UP:TARO AT GREEN
Look 1:Suit (jacket)¥59.850, Suit (slacks)¥26.250, white shirt¥19.950, Shoes ¥65.100 all from LITHIUM HOMME
Look 2: Jacket from BALMUNG ¥28.800 at CANDY, pants from KOMAKINO ¥56.200 at CANDY.
Look 3: Used gold sequined top,¥8.190 from CANDY. Cap, stylists own.
Look 4: Jacket ¥175.000 from NORI, pants ¥25.200 from LITHIUM HOMME, (shoes as before). Used Hat, ¥7.140, from a selection at CANDY.
Look 5: Top, vintage Helmut Lang, pants pants ¥25.200 from LITHIUM HOMME.
Look 6: Jacket, ¥128.000 from NORI (pants and shoes as before)
Look 7: Jacket and head piece, stylists own.