1月17日より開催されているわ歌川国芳の420点にもおよぶ作品集たち。歌川国芳(1797 – 1861)は、画想豊かさ、斬新なデザイン力、奇想天外あアイデア、確かなデッザン力持ち、浮世絵ファンのみならず、現代のデザイン関係者や若い世代にも注目され、国際的にも"COOL"な浮世絵として他界評価を得ているのだ。more info here.
会期:2012年1月17日(土)- 2月12日(日)
場所:森アーツセンターギャラリー
入館料:一般 ¥1,500(¥1,300) 、学生(高・大生) ¥1,200(¥1,000)、子供(4歳~中学生) ¥500(¥400)
※( )内は前売券の料金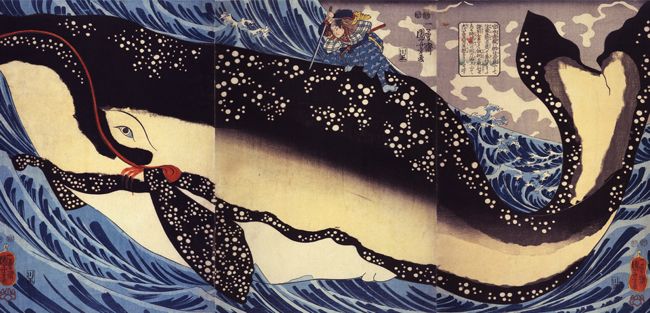 'Kuniyoshi: Spectacular Ukiyo-e Imagination' at Mori Art Gallery (Roppongi Hills) is a highly recommended must-see look at the work of Utagawa Kuniyoshi (1797-1861) at what marks the 150th Anniversary of his death. His amazing technical skill coupled with an incredible imagination makes Kuniyoshi a master of ukiyo-e. 420 works are on display in this exhibition, some of the well known masterpieces, others private commissions on view for the first time. Pre-Meiji restoration Japan in all it's fantastical glory.
Kuniyoshi: Spectacular Ukiyo-e Imagination at Mori Art Gallery
Sunday, 12 February 2012
MORE INFO ON OFFICIAL WEBSITE HERE