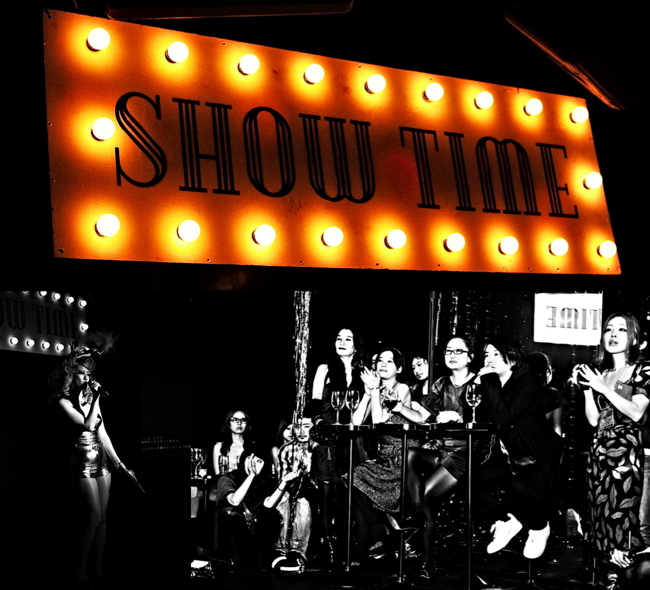 東京唯一無二の大人の社交場として革新的なスタイルを保ち続ける"Le Baron de Paris"が4周年記念パーティーを11月25日(木)、26日(金)、27日(土)で開催した3日間。それぞれテーマを設定し異なったパーティが開催されたLe Baronのアニバーサリーパーティ。そう … 最終日の27日、様々なトップブランドのファッションショーや、ファッションイベントを手掛けるDRUMCAN INCプロデュースのもと、「ROCK STAR」をテーマとしたイベントが開催されたのだ。若手クリエイターたちが「ROCK STAR」をテーマに自由な発想で制作した作品の中から、特別ゲスト審査員(田中杏子(Numero TOKYO編集長)、軍地彩弓(VOGUE SPECIAL PROJECT DIRECTOR)、戸川貴詞(NYLON JAPAN編集長))らを迎えて一味変わったコンテストが開催された一夜だった。さらに、ブロンドヘアKyoko BarbieをMCに進行が進められた。
そして、今回DRESSEDUNDRESSEDデザイナー2人と共に参加することになった Joe from TOKYODANDY。ドレスドの巻きスカートとニットを使用した和テイストのニュールックを披露。モデルには、Sisterでヴィンテージアイテムを売りさばくFuyuriを迎えて、これまでにないクレイジーなフィーチャリング。ヘアを担当したのはSHIMA原宿店クリエイティブ・ディレクター、奈良裕也。
次世代を担う若手クリエイターにとってこういったプロジェクトはとても嬉しいことであるにちがいない。自分自身の作品が … ショー形式で披露できるのだから。今後も、こういったイベント活動が増え、東京のクリエイティブ集団が盛り上がれば良いと思う。さらに、若手クリエイターは積極的に参加する必要がある。彼らの活躍の期待。and HAPPY BIRTHDAY Le Baron de Paris.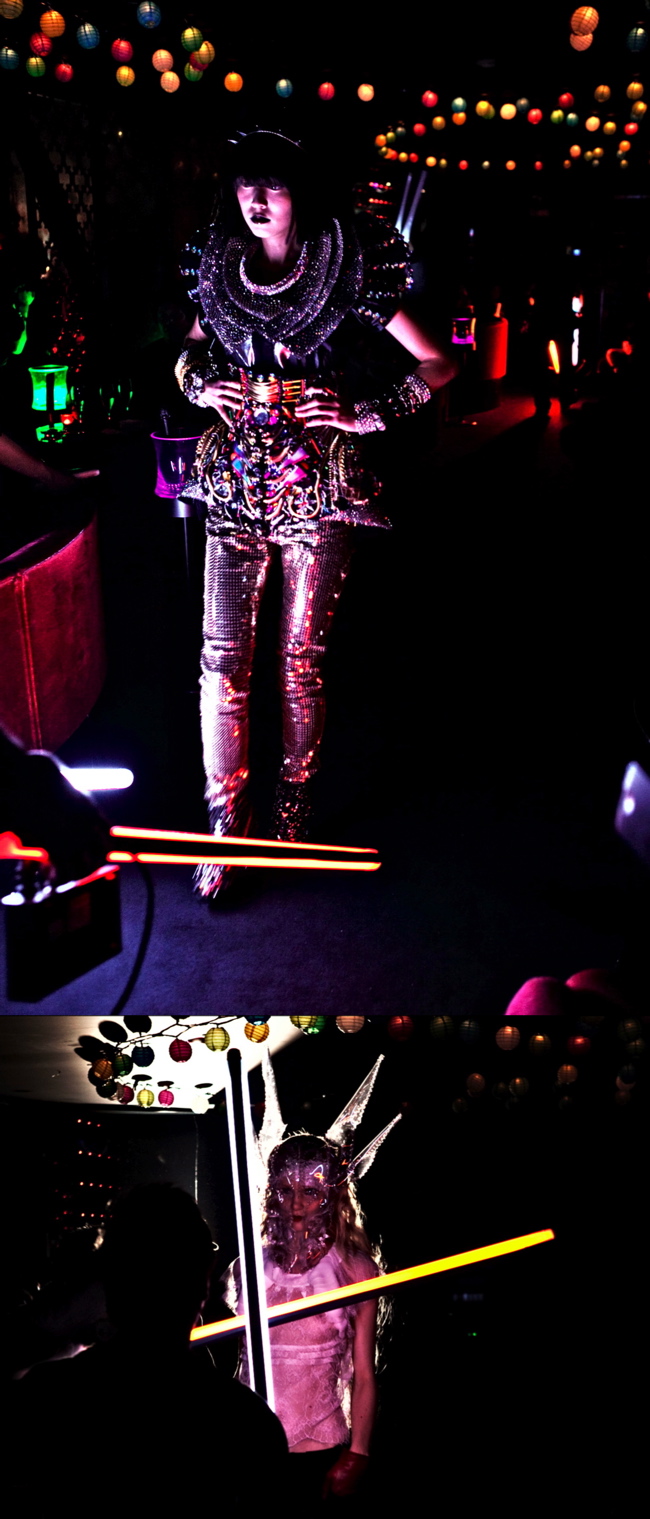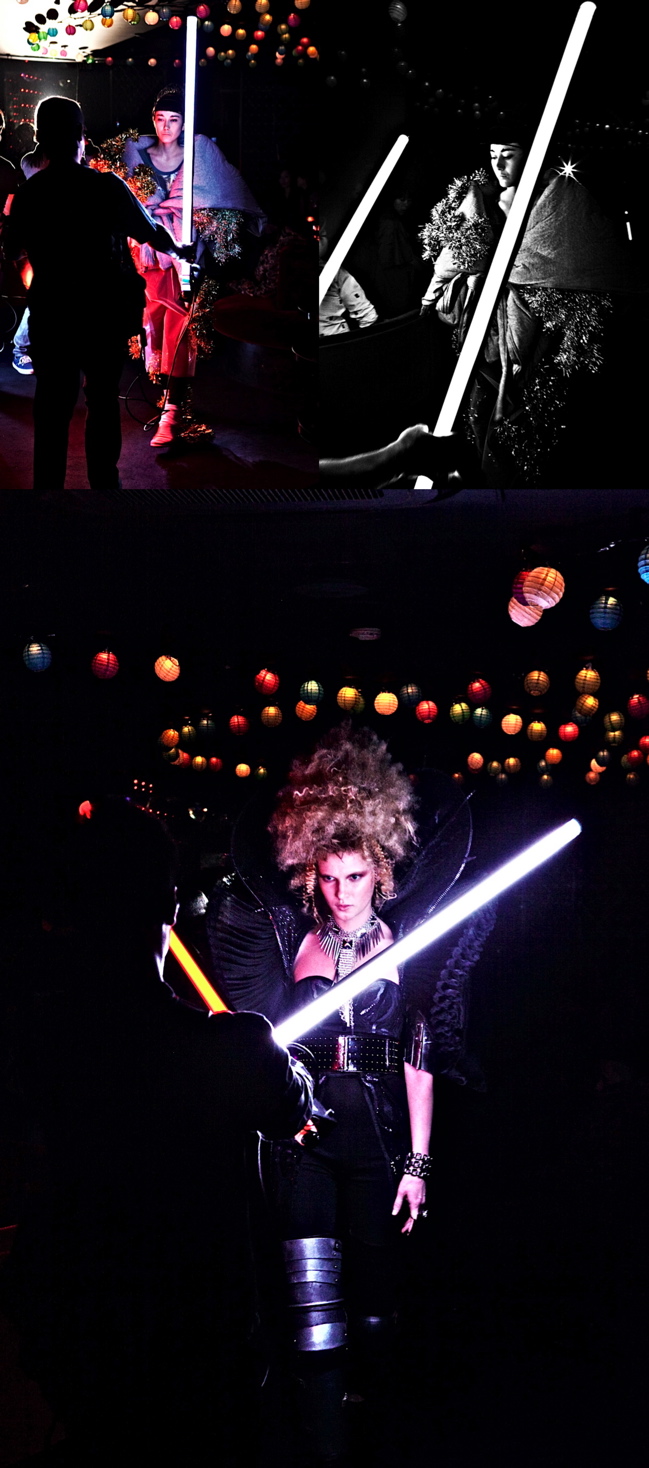 On Saturday night Le Baron held it's 3rd and final party for it's 4th Anniversary celebrations. 'ROCK STAR BANG' brought together 10 creators to put on a fashion show celebrating Tokyo creativity produced by DRUMCAN. Kyoko Barbie hosted the evening with Numero Tokyo's Ako-san, Vogue Nippon's Gunji-san and Nylon's Tokugawa-san in attendance. The three editors were surprised and delighted by the show, I look forward to seeing their write ups on the event and indeed seeing more fresh talent in their publications in the future. Tokyo's fashion press definitely has to work harder to provide a platform to showcase the amazing creative talent this city has to offer. Less catalogue style lay outs and more inspirational editorials and features!
Joe styled DRESSEDUNDRESSED with a traditional kimono worn by Fuyuri from Sister. This combined traditional fabrics and elements with the Goth-mode style for which dressedundressed is synonymous. Hair and Make-up by Nara Yuya completed the modern take on the iconic kimono look.
All the looks in the show were put together by teams of stylists, designers and hair and make-up artists who are the next generation of Tokyo creators…. we have a lot to look forward to.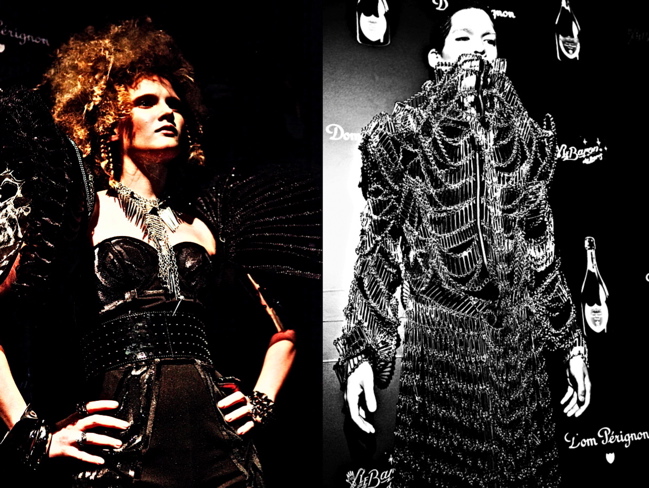 THANKS AND HAPPY ANNIVERSARY TO OUR LE BARON FAMILY!
All photos by Dan Bailey
Masahiro Nakajima
・Costume design/ Kazushi Hara
・Hair&make-up/ Ina
Ayako Matsuzaki
・HAIR / FUJIU JIMI for SHINYA salon
・MAKE / hirotaka
・MODEL / NOZOMU(image)
BALMUNG (HACHI)
・HAIR&MAKE / TARO YOSHIDA
・MODEL / yamashita shohei
Motoko Hayashi
・HAIR / FUJIU JIMI for SHINYA salon (PRIMAL)
・MAKE / YUKI MAEKAWA
・mame 
RUMIKO KOYAMA
TAKUMA WATANABE
・HAIR&MAKE / ARI
・MODEL / YUKO IKUNO(il bento)
TATSUYA SHIMADA
・HAIR / KUNIHITO FURUYA
・MODEL / detto K
YUUKA AKAISHI
・hair&make / AYA TAKAHASHI
・Special Effects Makeup / SHUICHI SUGAYA
YUUKI TEZUKA
JOE & DRESSEDUNDRESSED(Takeshi Kitazawa / Emiko Sato)
・Costume Design / DRESSEDUNDRESSED
The evening was sponsored by Dom Perignon