明日(4月22日)正式にリニューアルオープンする「ディオール銀座」の豪華な旗艦店。全5フロアの店内は、1階がバックとジュエリー、ウォッチ、2階プレシャススキンとオーダーのバックとシューズコーナ、3階と4階がウィメンズのプレタポルテで、地下1階がメンズラインのディオール・オムとなっている。建築家にピーター・マリノ(Peter Marino)を迎え、優美な店内デザインはもちろん、ムッシュ・ディオールの自宅に訪れたかのような、フランスの伝統的な美意識モダニティを調和ささせた居心地の良い空間を演出。
19日に開催された「ディオール銀座」のレセプションでは、並木通りにある「LADY DIOR AS SEEN BY」展会場から新しく生まれ変わったディオール銀座店へとディオールボーイズによるアテンド。会場には沢山の著名人が駆け付けたほか、リニューアルを記念してレディーディオールとのコラボレーションに参加したアーティストたちの様子も。ディオールのクチュールを身に纏いゴージャスな空間、ヨラム・メヴォラッチ・オヨラム(Yoram Mevorach Oyoram)による過去・現在・未来を描いたフィルムアートが映し出されていたほか、地下フロアでは、レディーディオールのフィルム上映やデジタルで興味深い仕掛けが。
また「ディオール銀座」リニューアルを記念して、世界中のアーティスト(写真家、ビジュアルアーティスト、ビデオアーティスト、さらに第一級の映画監督までもが)たちが独自のスタイルでレディーディオールの世界を創作した「LADY DIOR AS SEEN BY」展が開催される。
LADY DIOR AS SEEN BY
会期:2012年4月22日 – 5月20日
会場:東京都中央区銀座4-3-1 和光並木館1F
時間:11:00 – 20:00
入場:無料
ディオール銀座 公式サイト
On Thursday evening dual parties were held in Ginza to celebrate the opening of the 'LADY DIOR AS SEEN BY' exhibition and renewal of Dior's Ginza Flag-ship store. Despite many big names being in attendance for us the main draw was the exhibition itself. 'LADY DIOR AS SEEN BY' exhibits photos, sculpture and video from leading contemporary artist as they take on the classic 'Lady Dior' bag. This creative collaboration between art and fashion is what we live for and fans of both genres will find something to impress and inspire amongst the photos of Bruce Weber & Nan Goldin and videos by David Lynch and Jones Ackerlund that are included in the exhibition. 'LADY DIOR AS SEEN BY' spilt across two levels with sculpture and photography on the first floor and film viewing booths in the basement where guests can also design and be photographed with their own Lady Dior bag (courtesy of digital technology).
After the exhibition guests were escorted by one of the 50 male models Dior had on hand for the evening across to a cocktail party at the Ginza store. The space has been re-imagined by leading store architect Peter Marino. Continuing Dior's tradition of working closely with artists the entrance includes a video installation by videographer Yoram Mevorach Oyoram depicting 'Past, Present and Future' of The House of Dior. It's just one of various pieces commissioned for the five-floor boutique which houses the finest in jewelry and watches as well as Dior Homme in the basement. It was exciting to share an evening with DIOR on the eve of a new era for the House as Raff Simmons takes the helm as Creative Director.
'LADT DIOR AS SEEN BY' and Dior Ginza both open Sunday 22nd April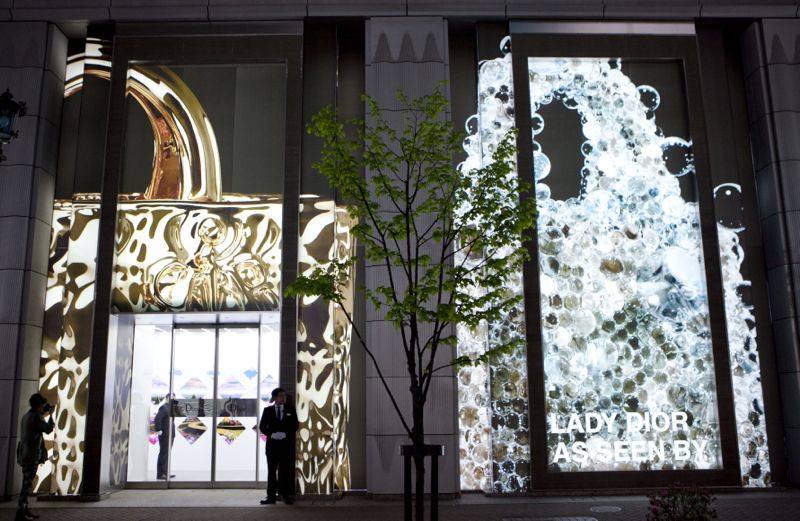 The exterior of 'Lady Dior As Seen By' in Ginza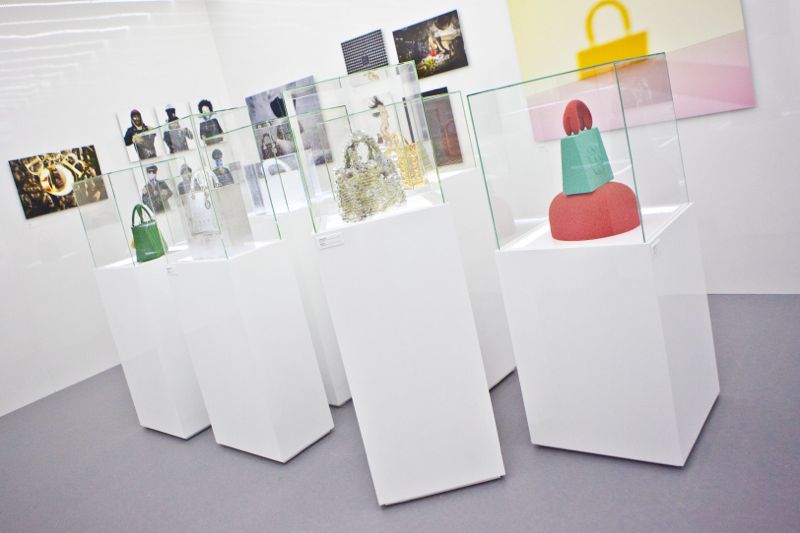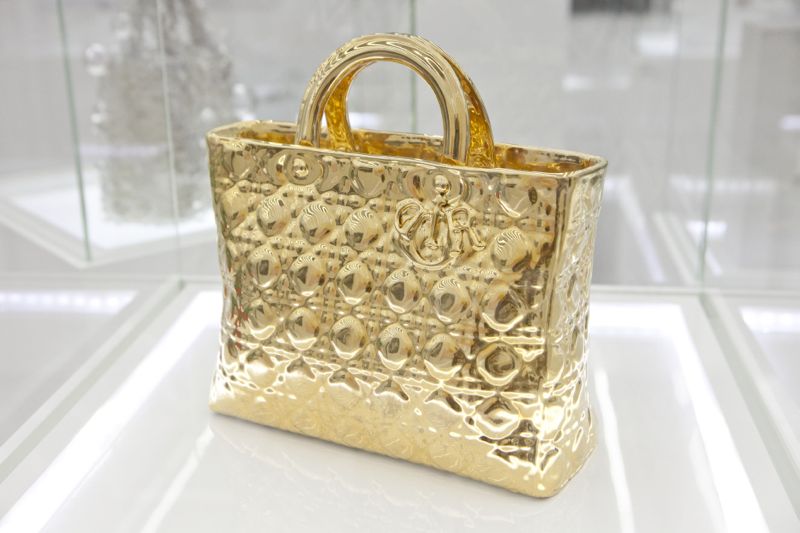 Sculpture by Liu Jianhua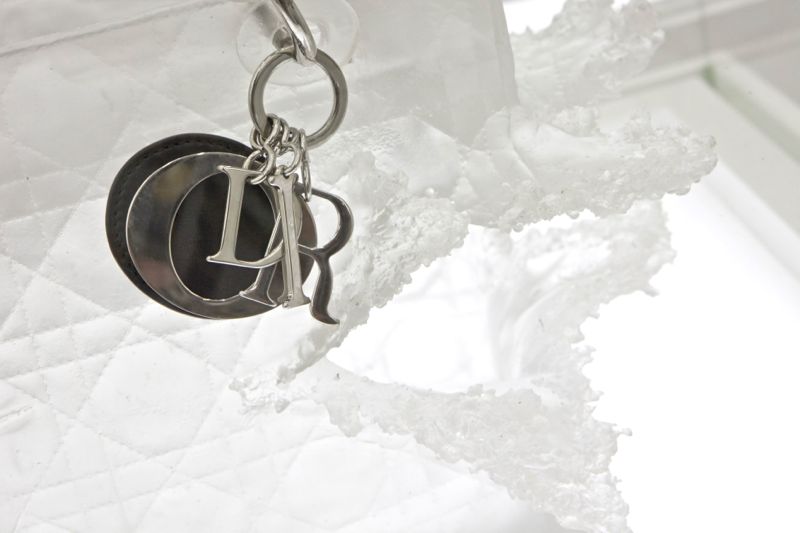 Sculpture by Olympia Scarry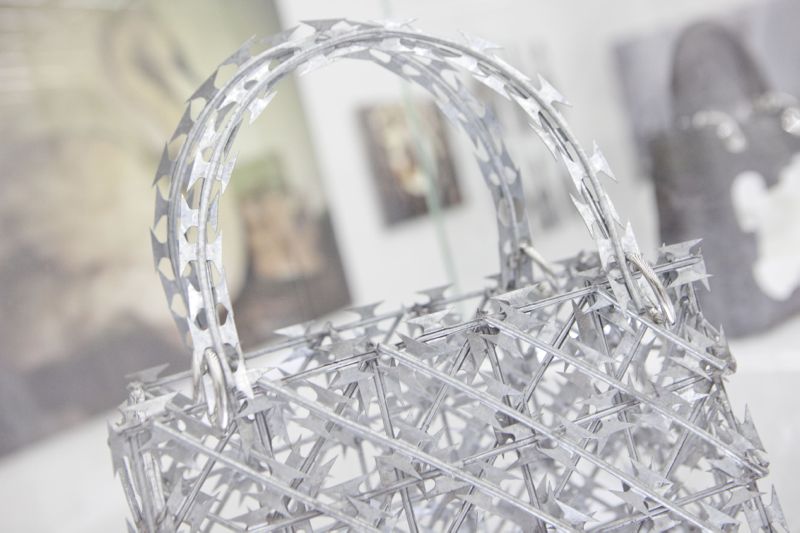 Sculpture by Mounir Fatmi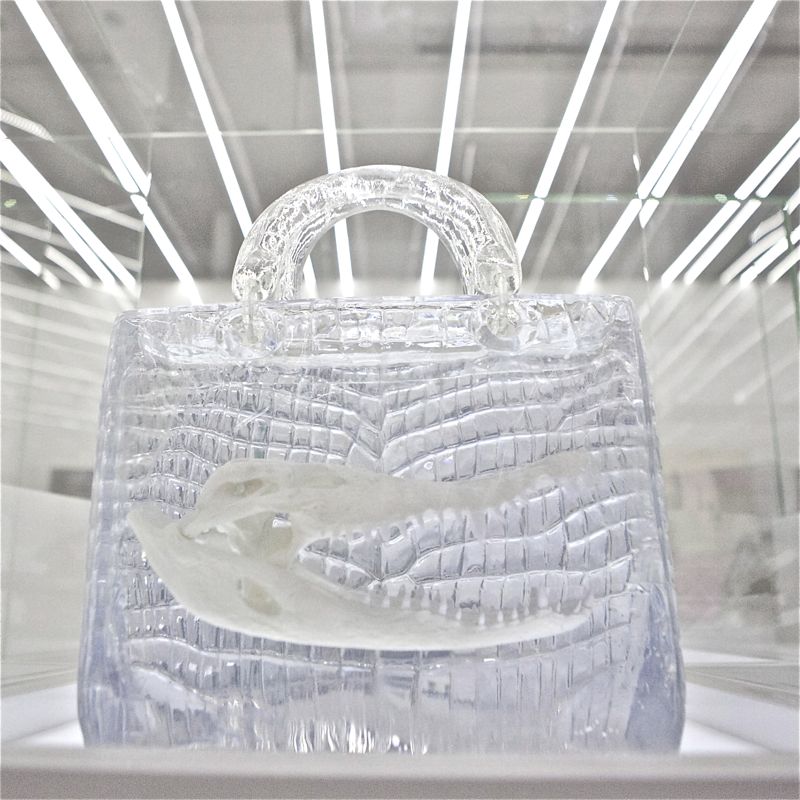 Sculpture by Wen Fang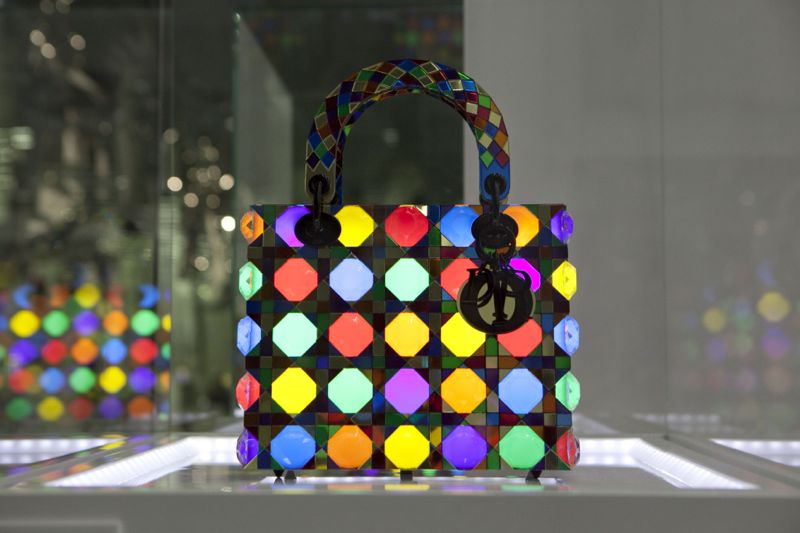 Sculpture by Kengo Kito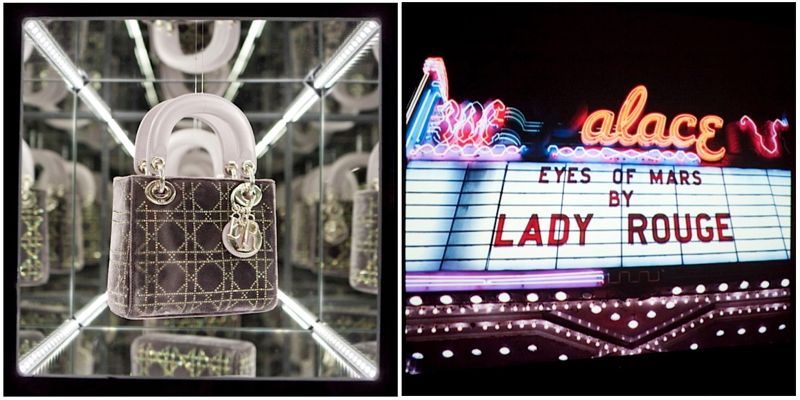 Left – Screen Shot from 'LADY BLUE SHANGHAI' by David Lynch Right – Screen Shot from 'L.A.DY DIOR' by John Cameron Mitchell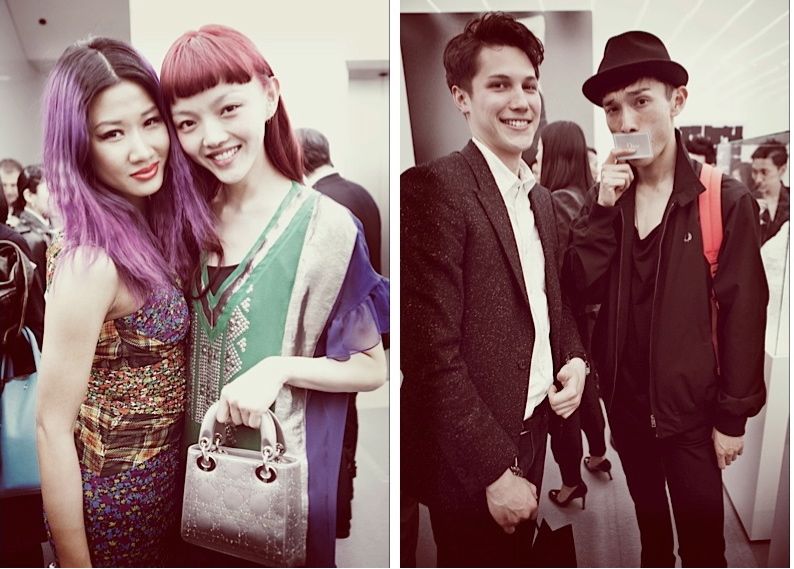 Left – Yoon & Rila Right – Takashi & Daisuke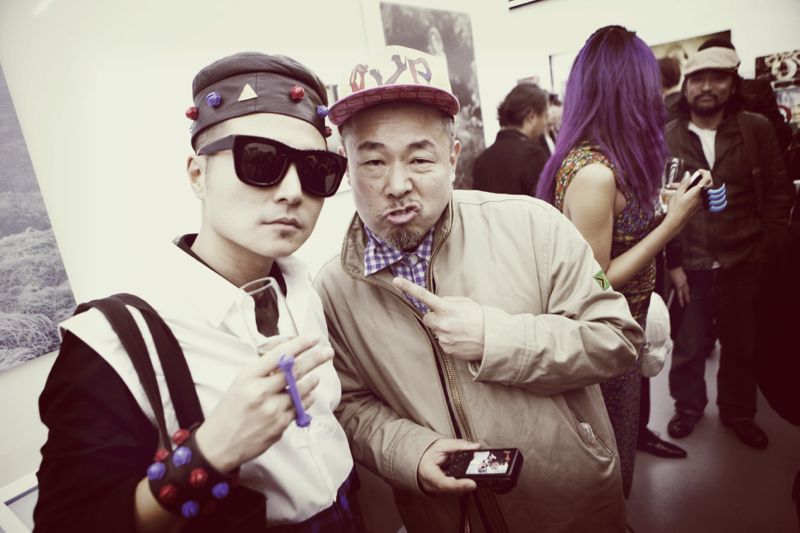 VERBAL & YONE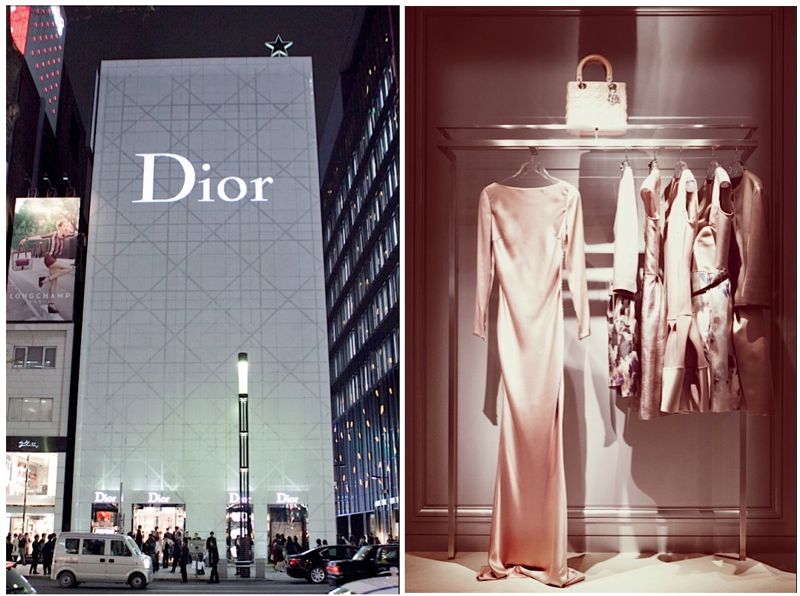 Dior GINZA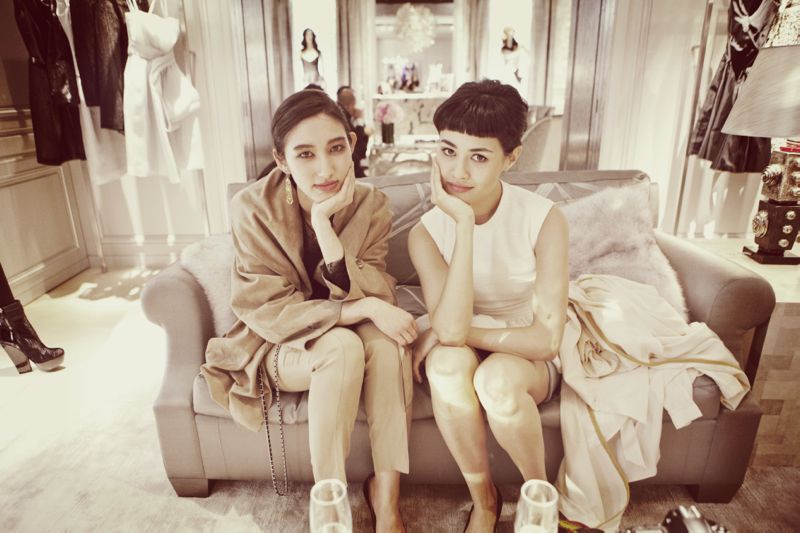 Julie Roche & Lieah Fournier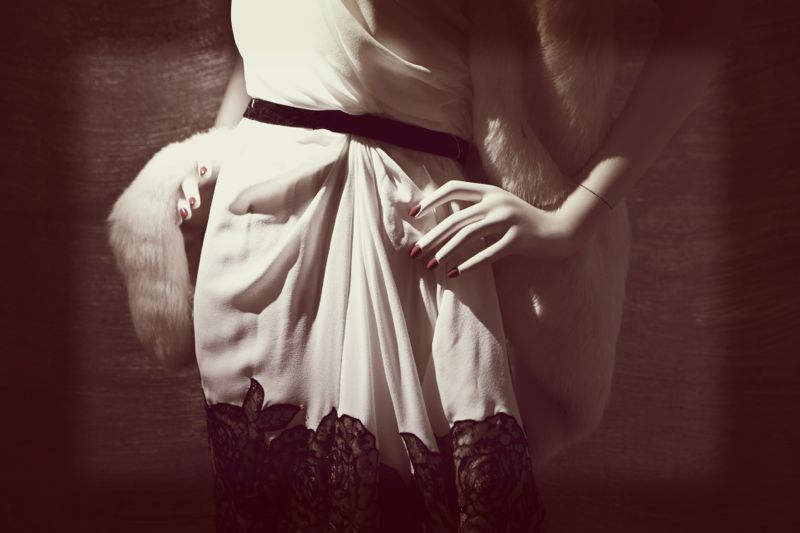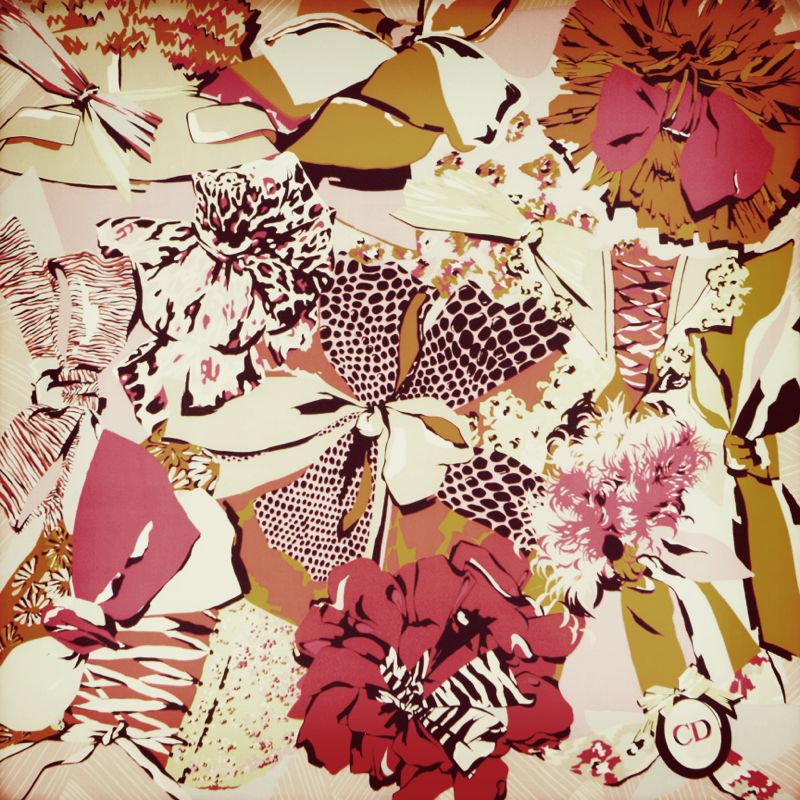 Below are two out-takes from our
'DIOR GINZA BY TOKYO DANDY' Editorial Viewable HERE.