海の力強さをインスピレーションとした イッセイ ミヤケの新作メンズフレグランス「L'EAU MAJEURE D'ISSEY(ロー マジュール ドゥイッセイ)」。
A reinterpretation of one of the most iconic names in fragrance, L'EAU MAJEURE D'ISSSEY is the new shared/ unisex scent from Issey Miyake.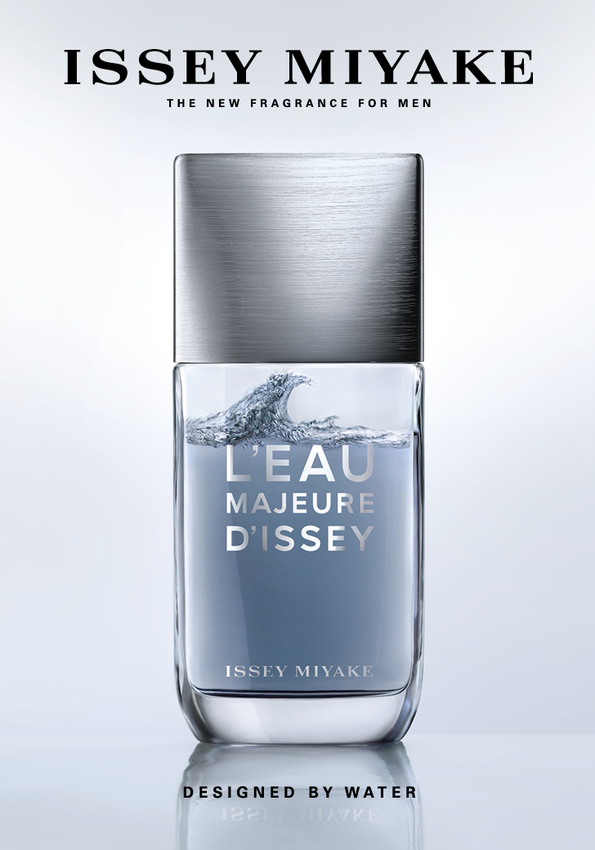 潮風の心地よい爽やかさと、陽にたちのぼる雄大なアンバーウッドが、力強く静謐な男性性をひきだす「新しい波」。すべての始まりは「水(ロー)」、1994年に発表された「ロードゥ イッセイ プルーオム」の香りは、急流や滝からインスパイア。そして、新たな水の物語を創造するにあたり、調香師のオーレリアン・ギシャールとファブリス・ペルグランは、「海の力強さ」から着想を得て、潮風のように爽やかですっきりとしたアクアティックで力強い「新しい波」を飾りあげたのだ。
The 1994 original, inspired by torrents and waterfalls, was a teenage favourite of mine. To this day I still sense notes of yuzu amongst the 'sea breeze' and amber wood. Perfumers Aurelien Gishard and Fabrice Perglan took the auatic as a start point channelling the 'power of the sea' for a 'new wave' of L'Eau D'Issey. Already available worldwide, L'EAU MAJEURE D'ISSSEY will be released in Japan October 2017.
ミドルノートではミネラルをたっぷり含み、ベースノートでは、カシュメランの生き生きとしたアンバー系のウッディノートがふんだんに香り、波に洗われ、なめらかな手触りとなった流木のように肉感的で静謐な余韻をあたえる。
荒々しい水の流れによって削られた姿を表現したボトルは、アメリカ人デザイナー、トッド・ブラッチャーがデザイン。
50ml ¥8,316(本体 ¥7,700)
100ml ¥11,340(本体 ¥10,500)
(10月4日からISSEY MIYAKE直営店 / 取り扱い百貨店にて販売)