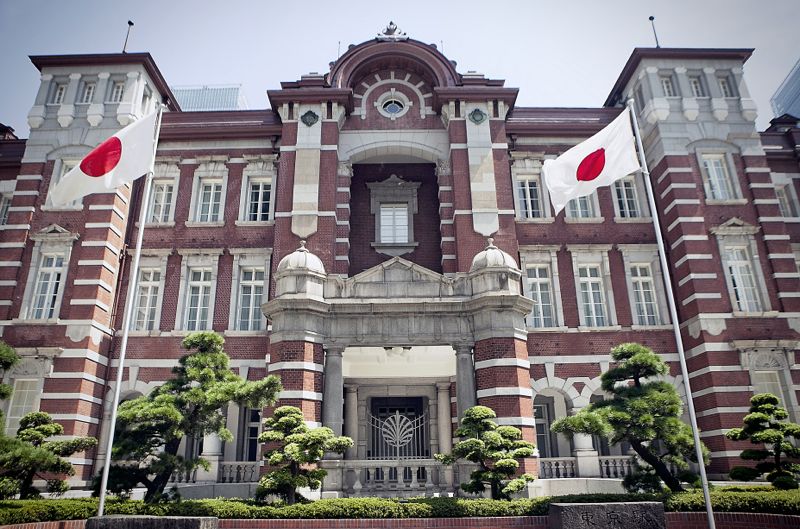 「ルイ・ヴィトン」とミューズの関係性が一目で分かる「Timeless Muses(時を超えるミューズたち)」と題した展覧会が8月31日より東京ステーションホテルにて開催されている。東京ステーションといえば、1915年に開業して昨年リニューアルオープンしたことでも話題に。これを記念して8月29日にはローンチパーティーが開催された。ゲスト陣には、同展覧会でも登場するスーパーモデル、ケイト・モスに、女優のカトリーヌ・ドヌーヴらが出席したほか、NIGO、中田英寿、VERBAL & YOON、菊地凛子、福島リラ、ポピー・デルヴィーニュ、木村佳乃、富永愛、加藤ミリヤ、プリンセス天功、小室哲哉ら、豪華セレブリティが駆け付けた。会場では、ルイ・ヴィトンの特性モノグラムマスクを片手に、あの映像が映し出されていた。6人のミューズ(ウジェニー皇后、シャルロット・ペリアン、フランソワーズ・サガン、カトリーヌ・ドヌーブ、ケイト・モス、ソフィア・コッポラ)とルイ・ヴィトンの物語とでも言わせて頂こう。奥へ進むと彫刻家マーク・クインによるケイト・モス象が展示されている。是非足を運んでみるべし!
展覧会を後に音楽が鳴り響くアトリウムへ移動。そこではKITSUNEクルーや、VERBALによるDJパフォーマンスが繰り広げられスペシャルな一時を過ごすゲスト陣。なんとシークレットゲストに「Fiona Apple(フィオナ・アップル)」が登場し貴重すぎる生ライブを披露し大盛況となった。
「Timeless Muses(時を超えるミューズたち)」展
会期:2013年8月31日〜9月23日
会場:東京ステーションホテル
時間:10:00 ~ 19:00
Louis Vuitton invited a galaxy of stars to celebrate the opening of their 'Timeless Muses' Exhibition at Tokyo Station last week. Taking over the entire Tokyo Station Hotel for the night, guests checked into their suites early in the afternoon to prepare for the night. As evening came, The Red carpet photo-call lead to cocktails being served in a lounge, with special guests and designated 'Muses' Kate Moss and Catherine Deneuve joining the likes of NIGO, Nakata, VERBAL & YOON, Rinko Kikuchi, Fukushima Rila, Poppy Delevingne, Ai Tominaga, Kato Milliyah, Princess Tenko, Masato Matsura, Tetsuya Komuro, Shinnichi Osawa (all photographed below). From the Lounge the guests viewed a preview of the exhibition. Open to the public from August 31st Louis Vuitton celebrates 6 'Timeless Muses': Catherine Deneuve, Kate Moss, Sofia Coppola, novelist Françoise Sagan, architect Charlotte Perriand and French Empress Eugénie de Montijo. The hi-tech presentation utilizes video mapping, photography and installations – some of which can only be seen through the special LV Masquerade masks handed out on the evening. A highlight for us were Marc Quinn's Kate Moss sculptures presented in a shrine-like room.
After viewing the exhibition the night moved on to the hotels atrium – quite a sight seeing Tominaga Ai statuesque and stunning in her LV dress striding through the commuters from exhibition to after-party. With music provided by the Kitsune crew, we waited for a live show with a secret and very special guest who failed to show until way after the allotted time. It was worth the wait – Fiona Apple took to the stage with a solo guitarist delighting a handful of the crowd – to the bemusement of others. Partway through the performance (such was the noise from the back of the room) the singer began to hit herself on the head with the mic, all the time staring intensely at her guitarist like her life depended on it. It was a haunting and intense performance, punctuated with a 'Shut the Fuck Up' to the 'Rude' guests who continued to talk. For those of us who are fans of Fiona Apple it was also really annoying, yet quite peversely, added to the amazing experience of seeing Fiona Apple – LIVE – at Tokyo station.
As many of the guests were staying at the hotel the party continued through the night in a specially curated Le Baron suite presided over by Tokyo party Queen Casba's Reiko. The high profile clientele were photo sensitive, but I can assure a great night was had by all. We went to see the exhibition again the following morning and definitely recommend a visit.
Louis Vuitton 'Timeless Muses' Exhibition
Tokyo Station
8.31 – 9.23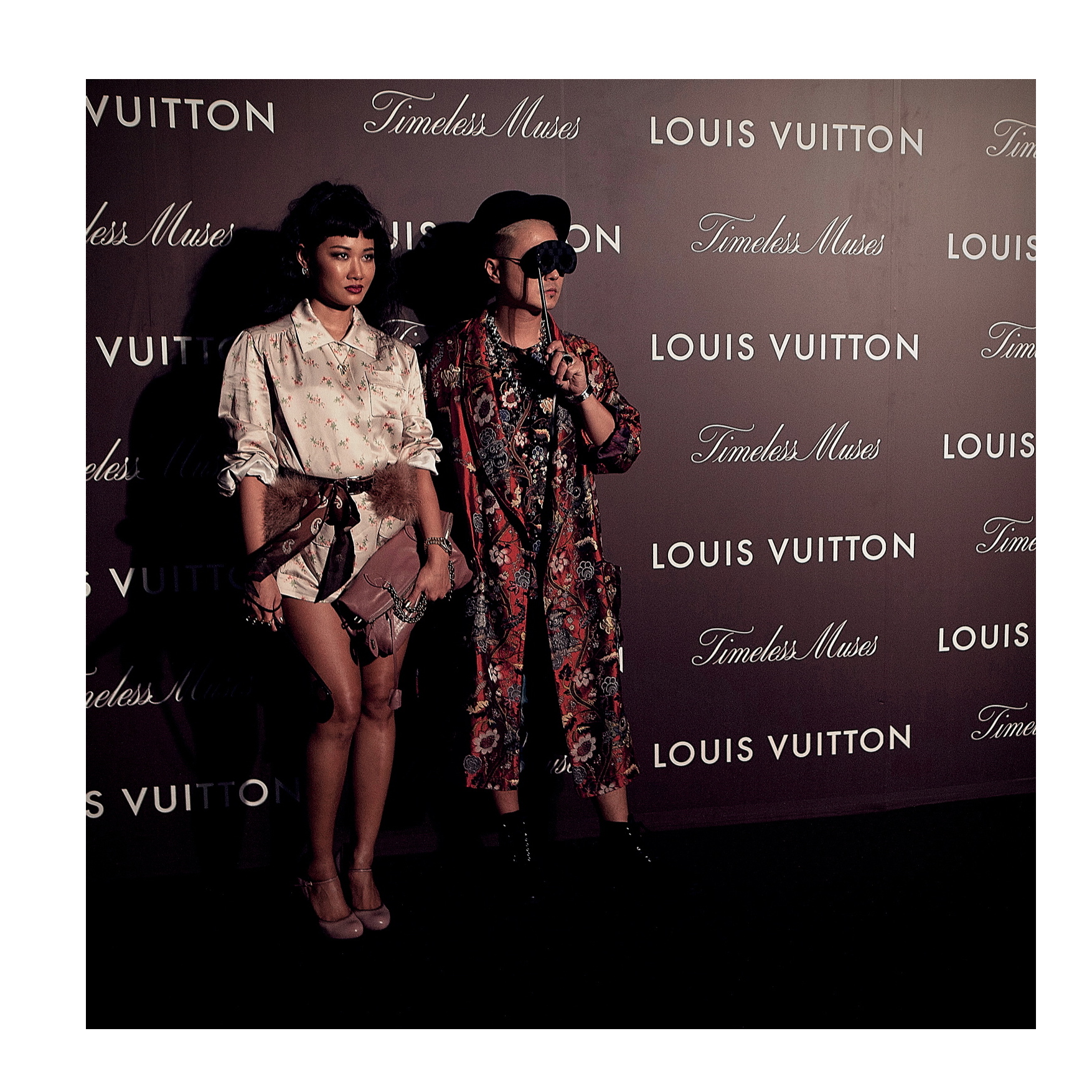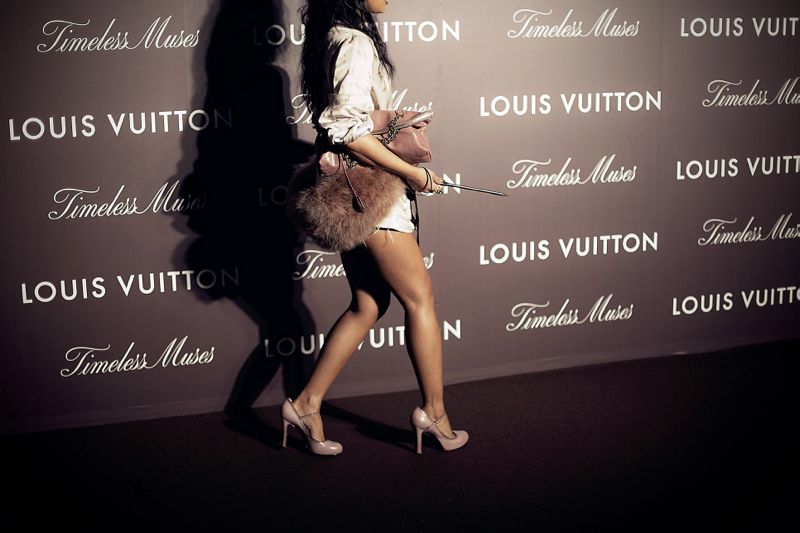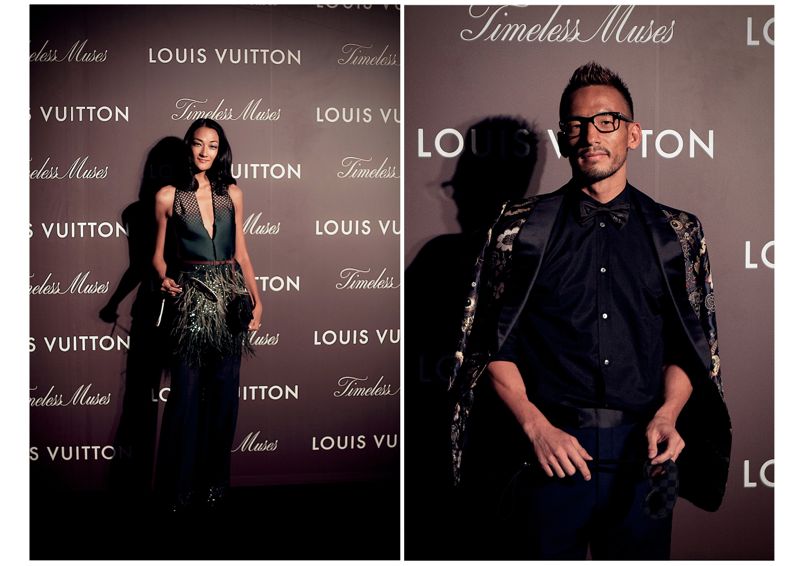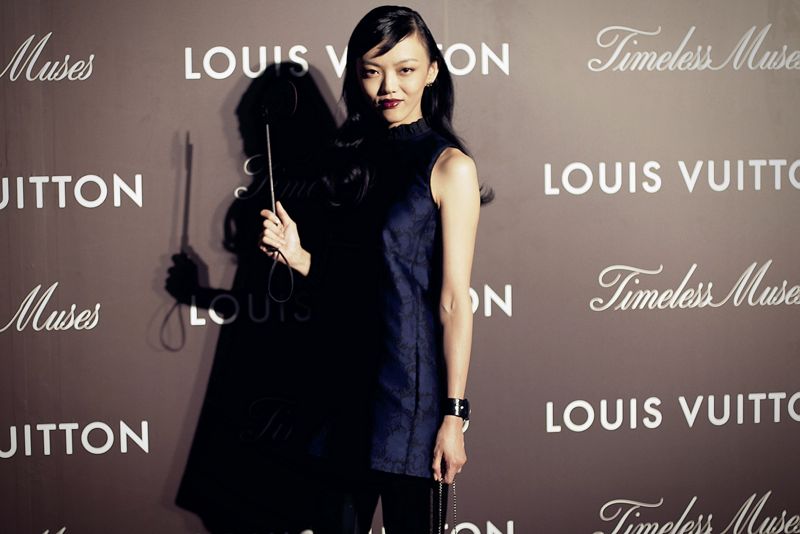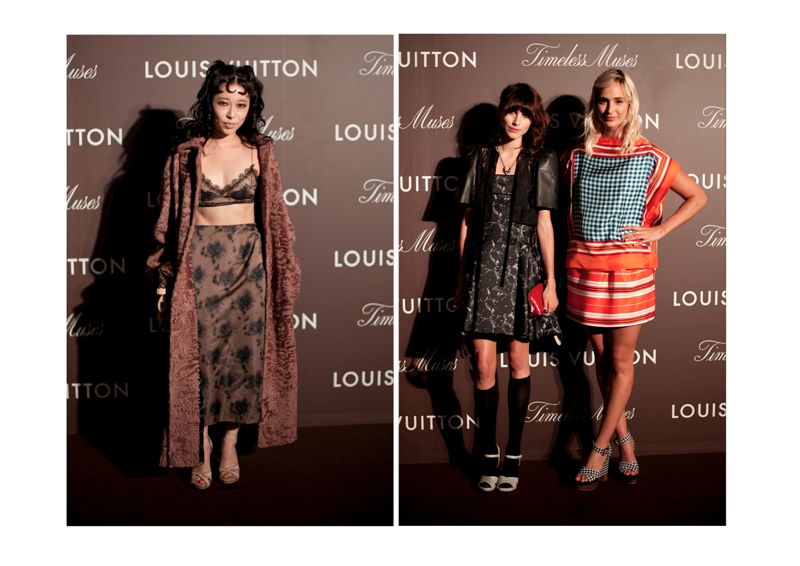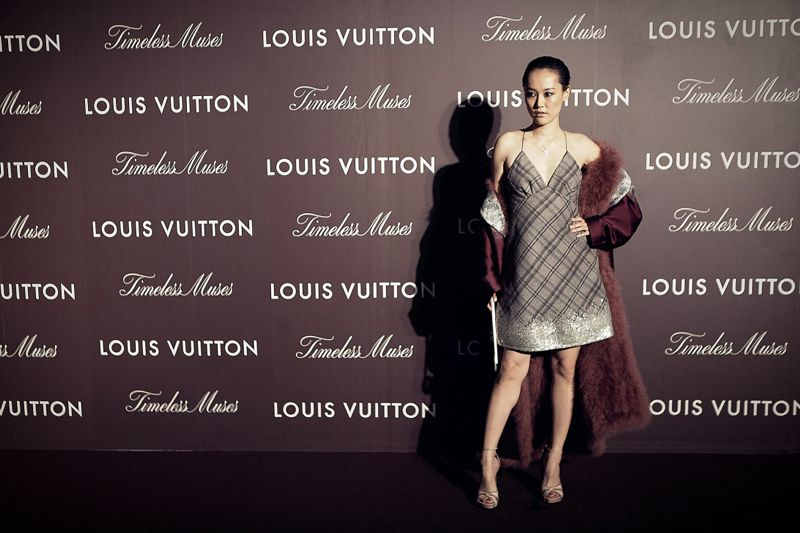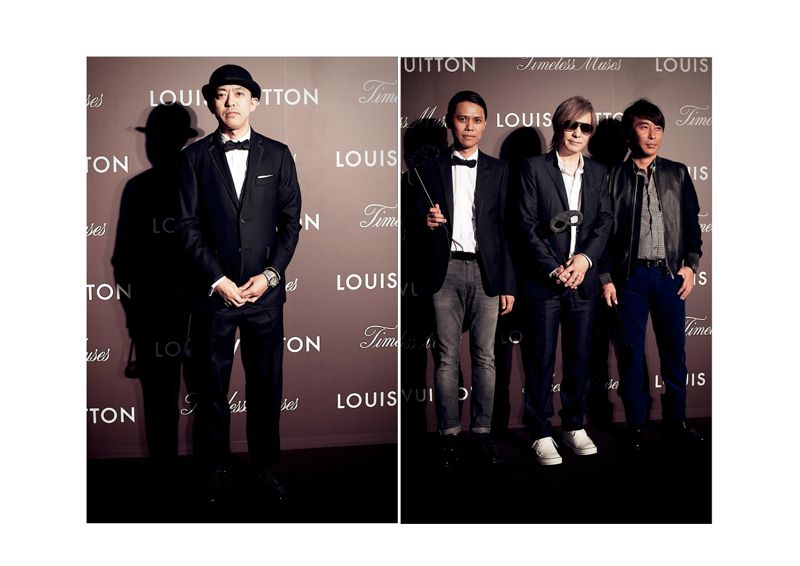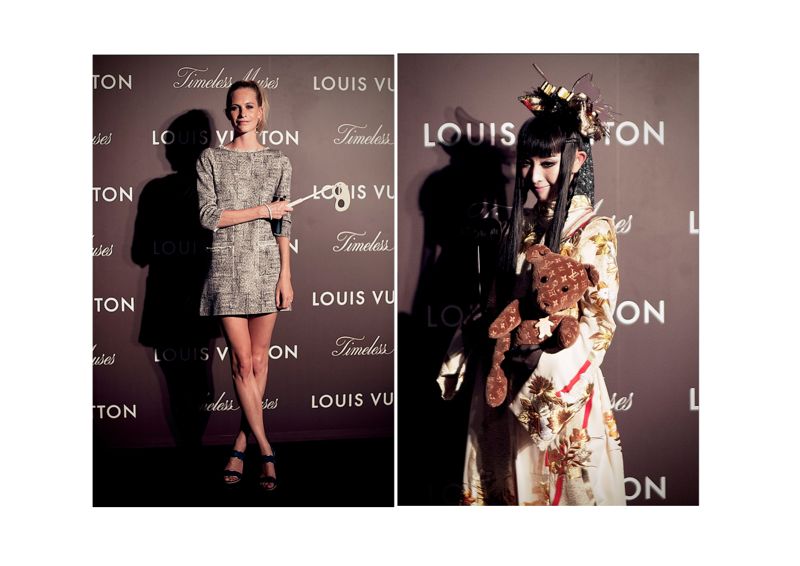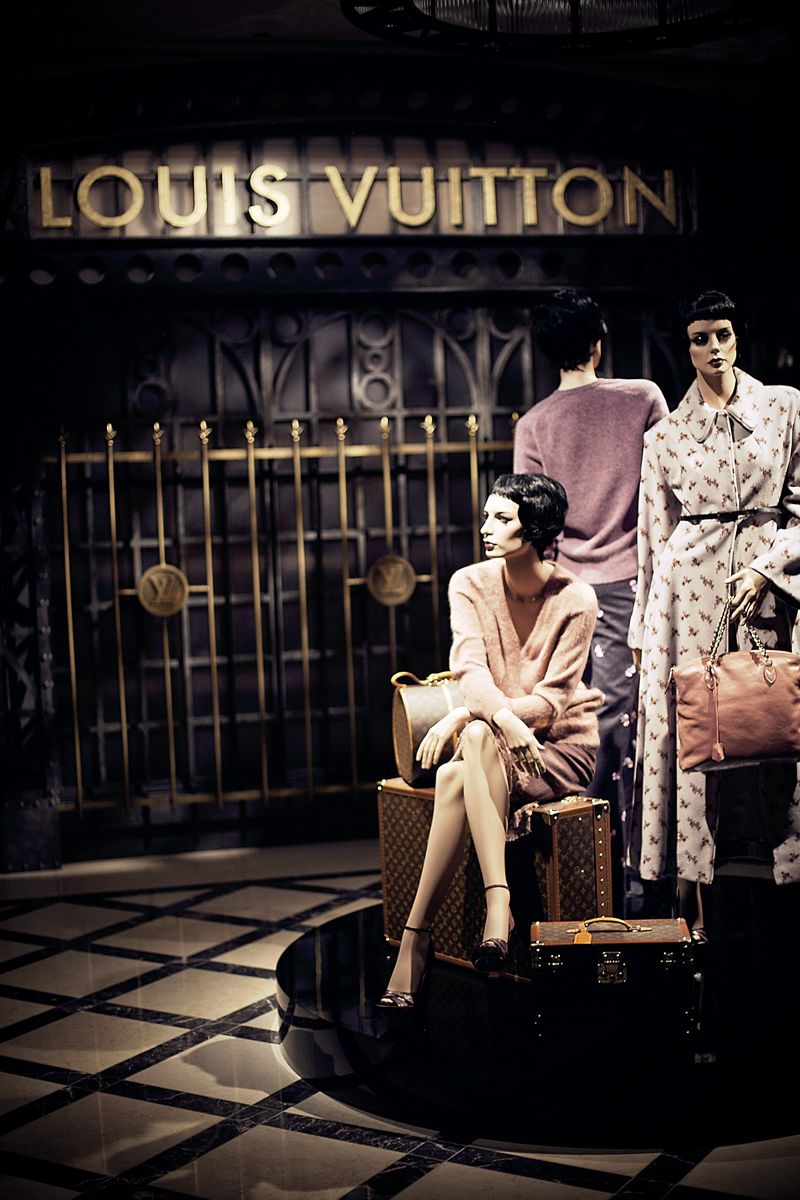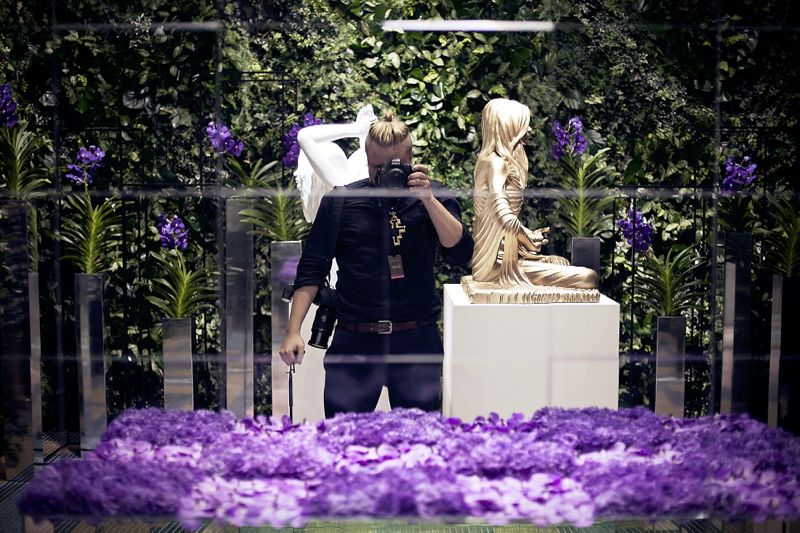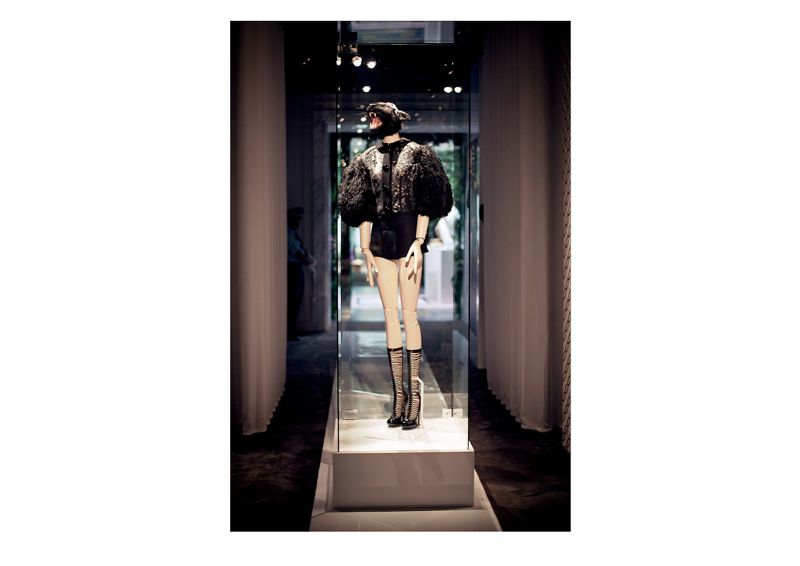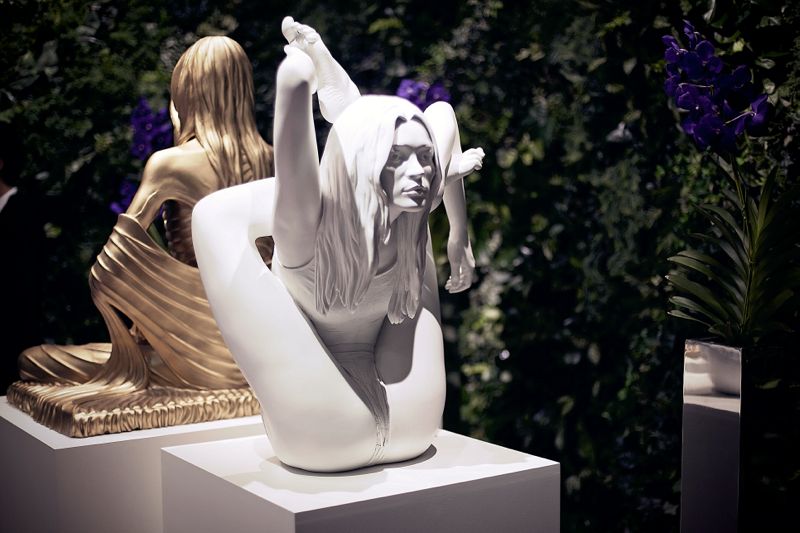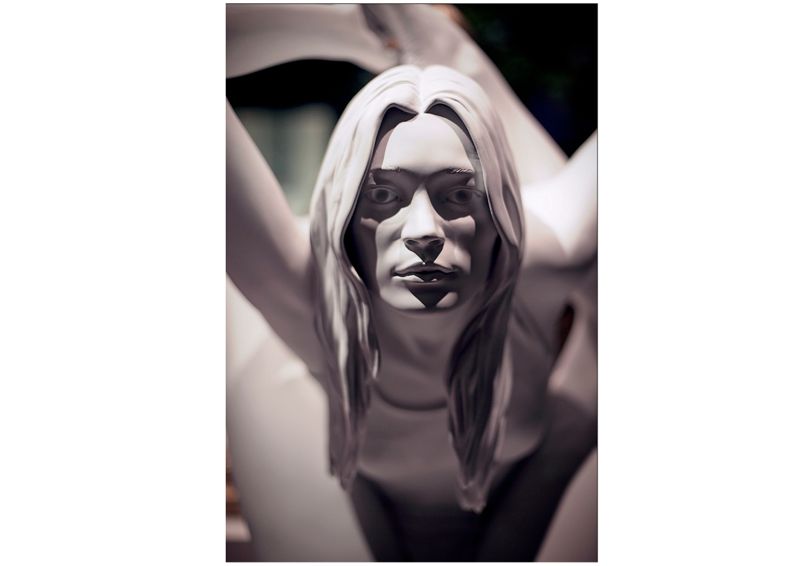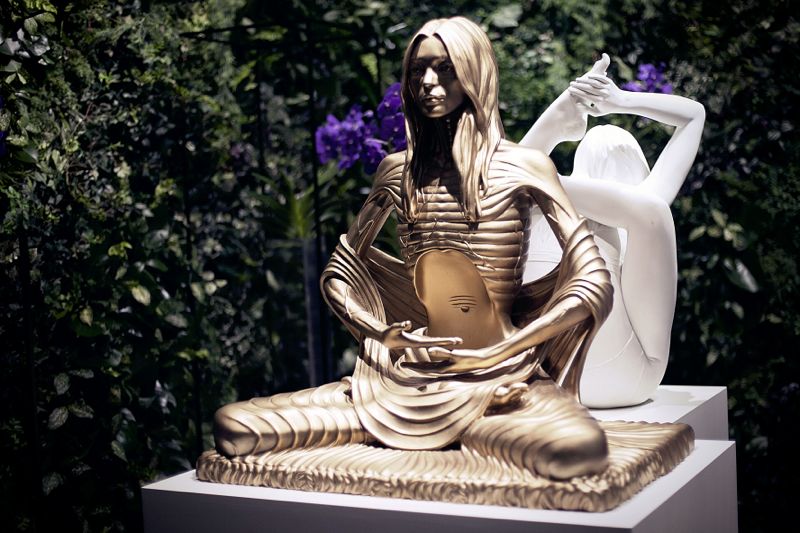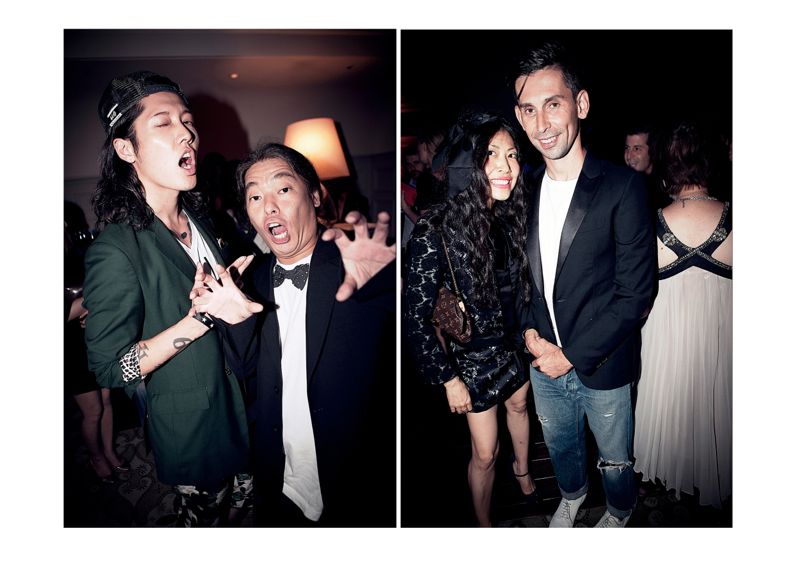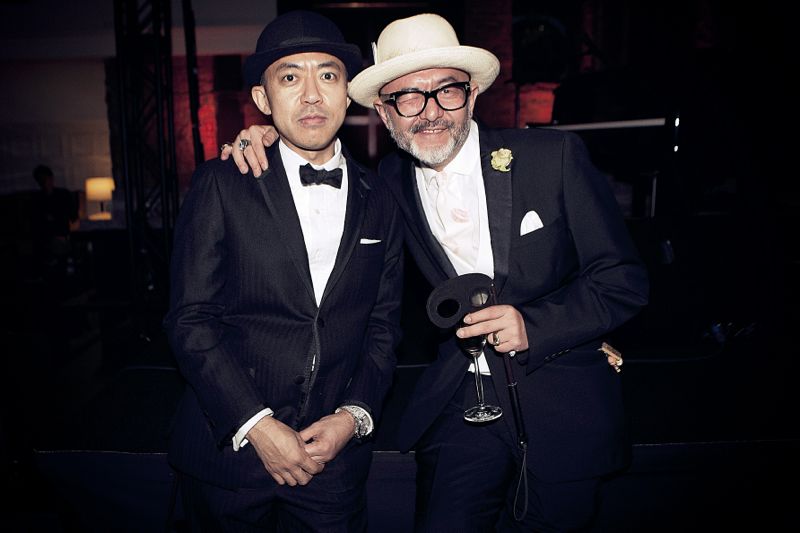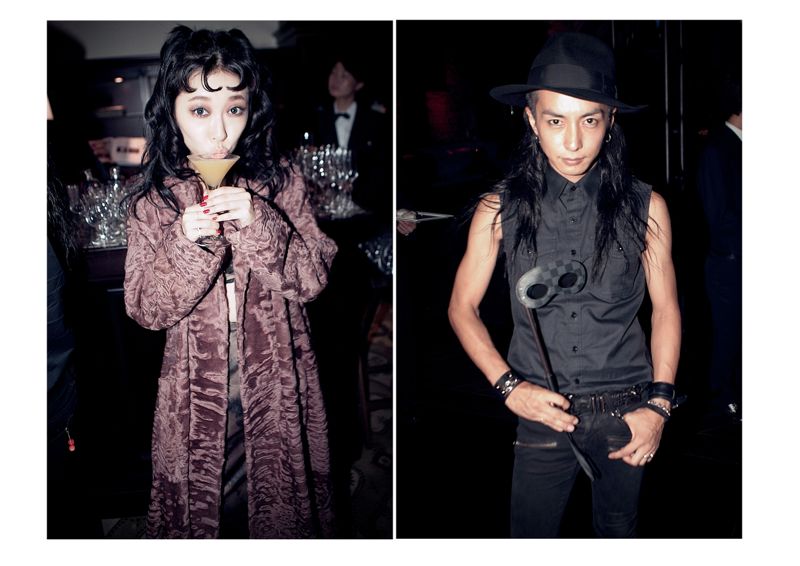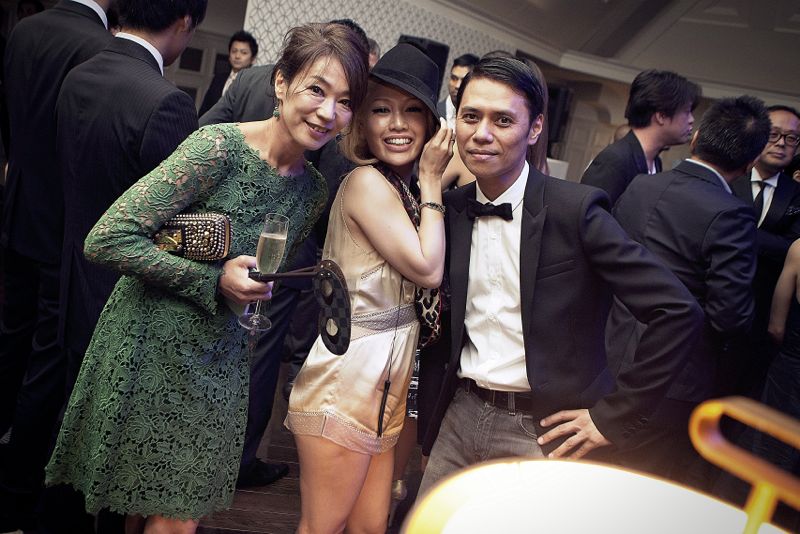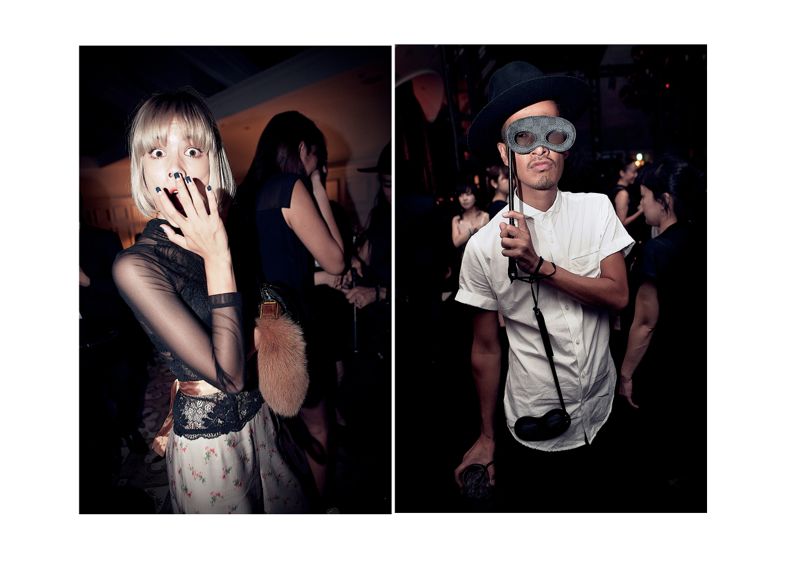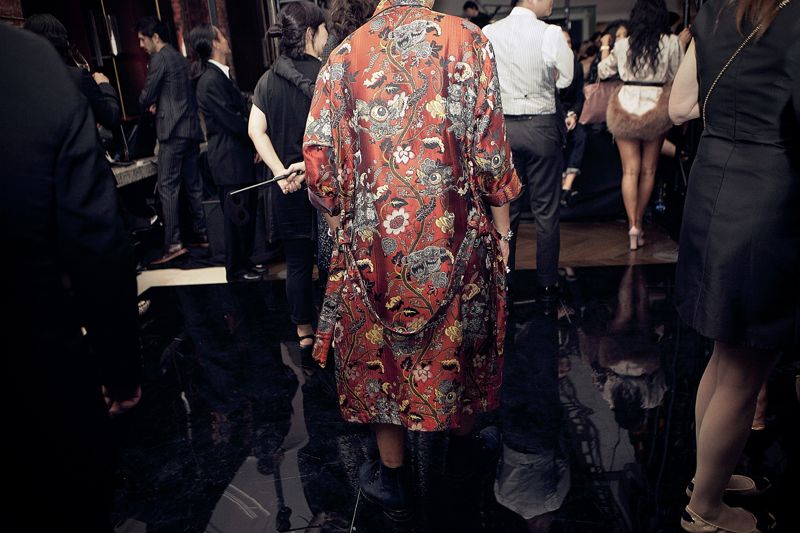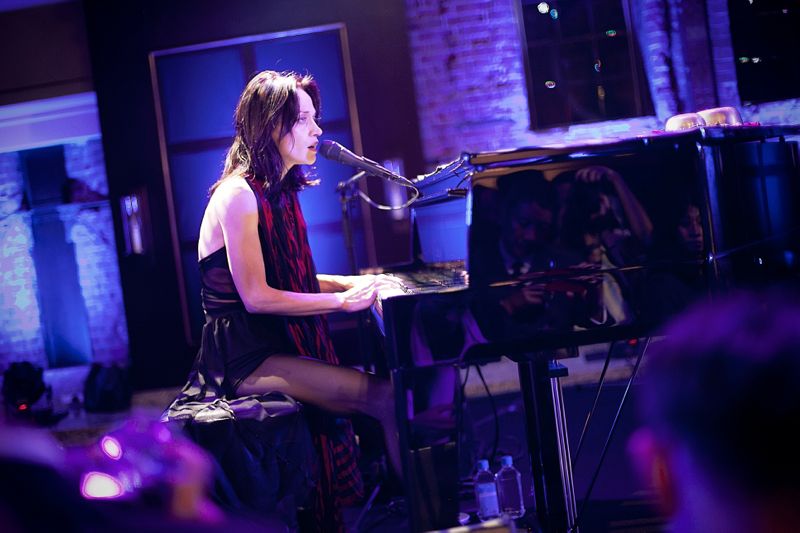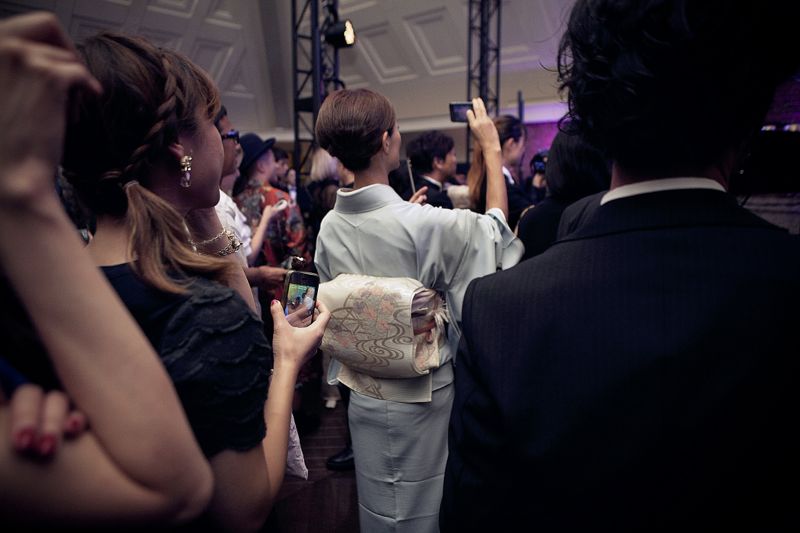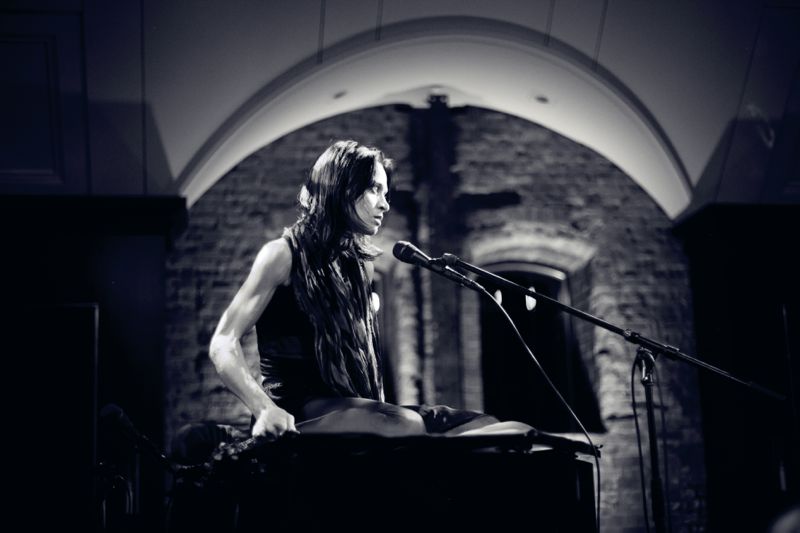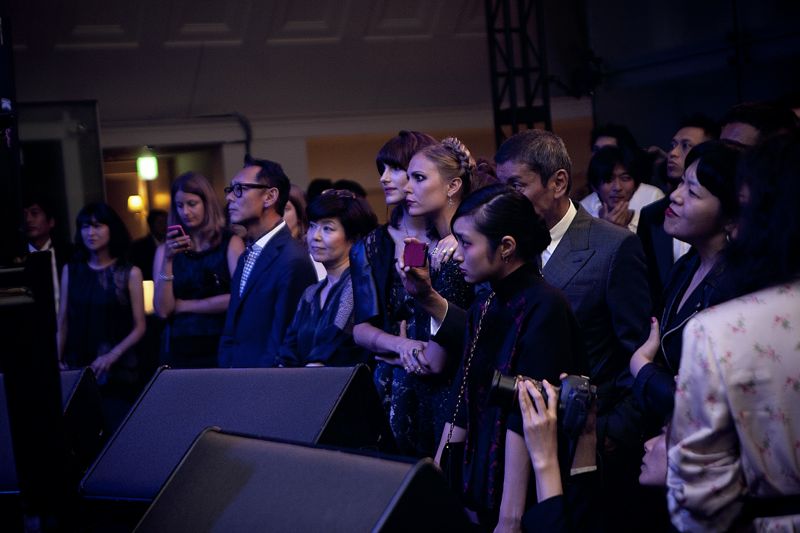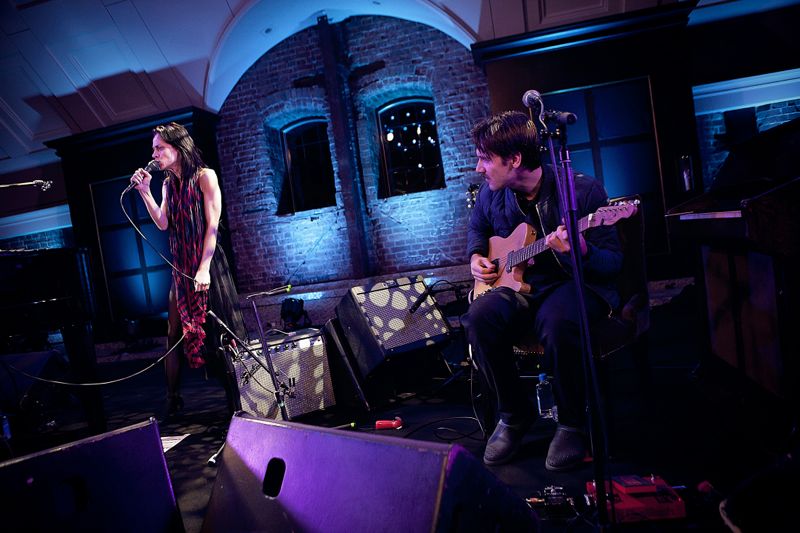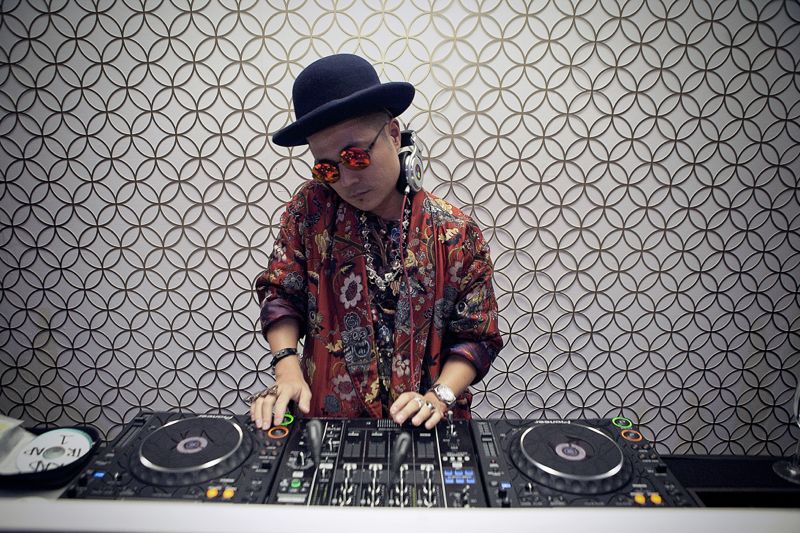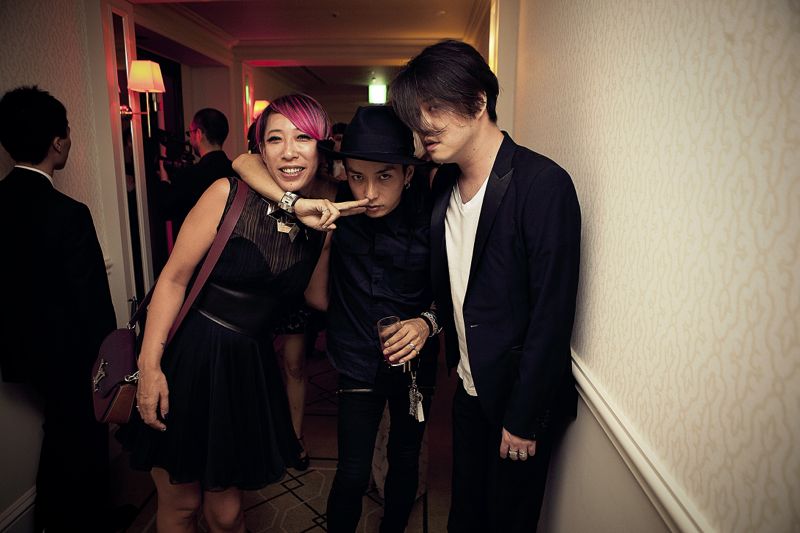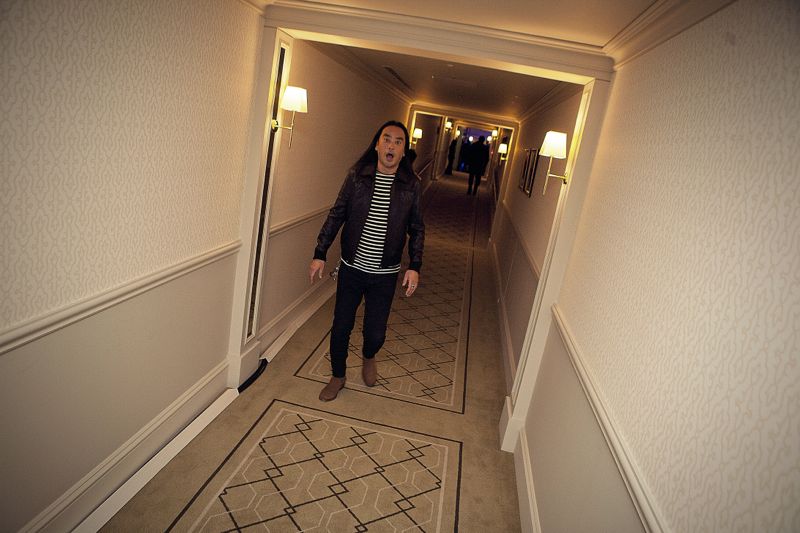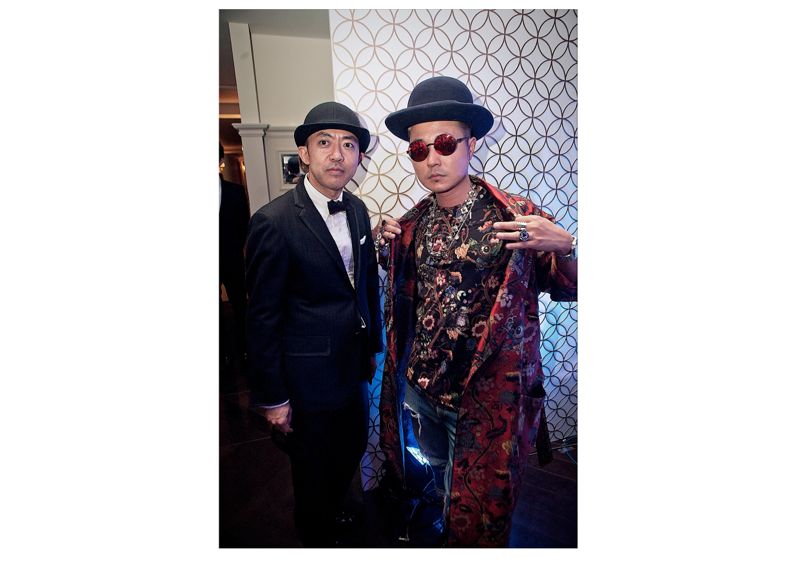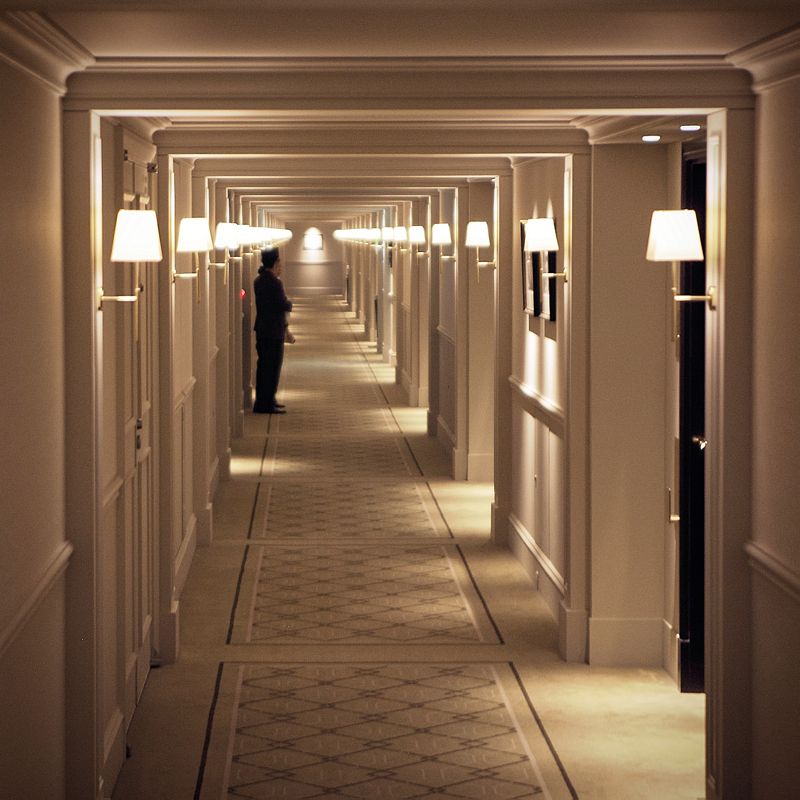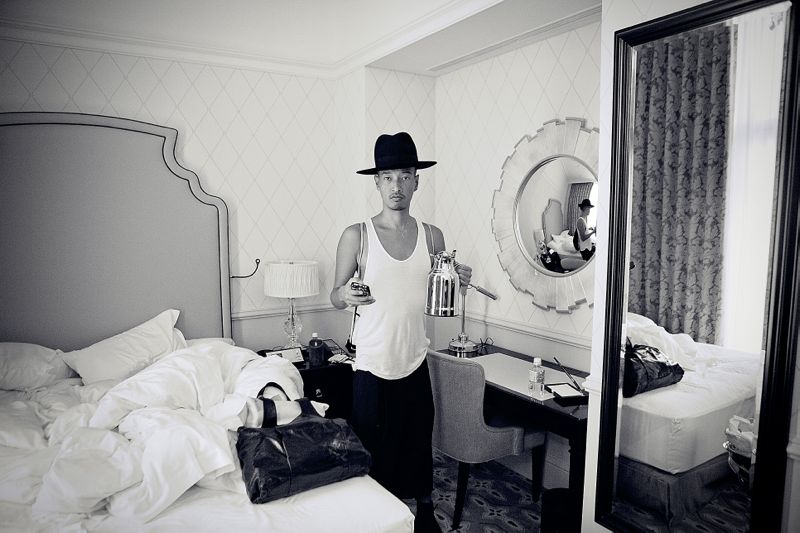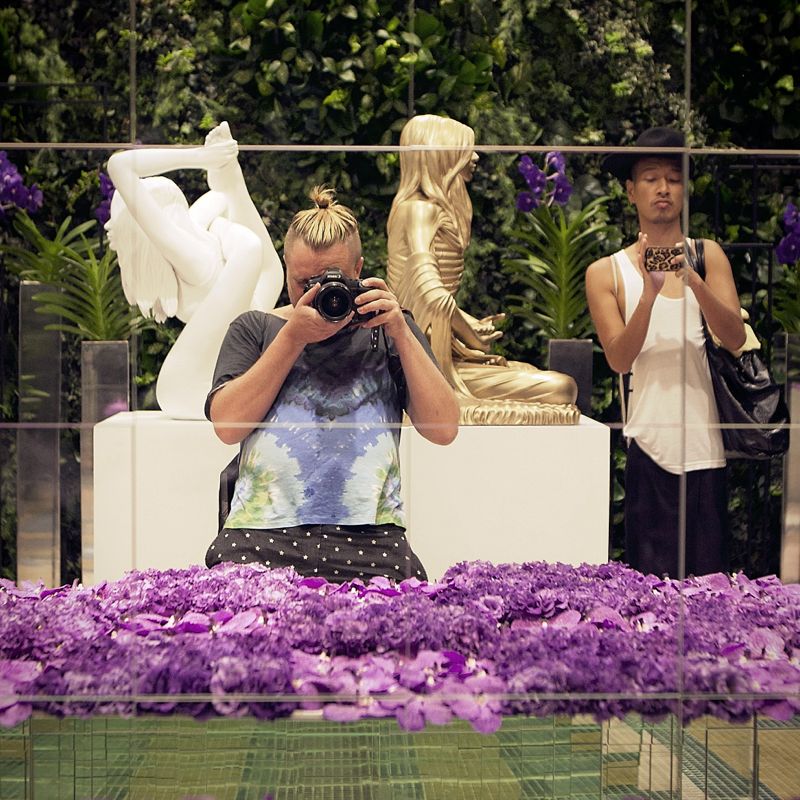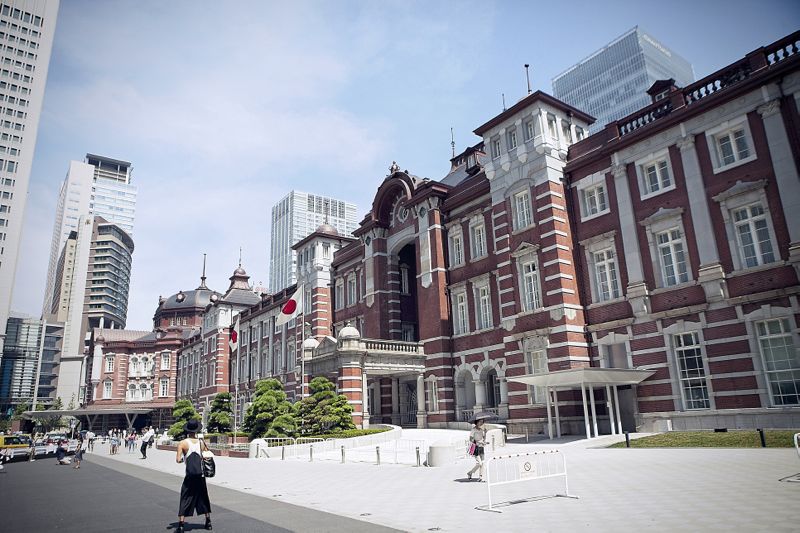 All Photos by Dan Bailey