2013年1月17日、キム・ジョーンズによる「ルイ・ヴィトン(Louis Vuitton)」2013/14年秋冬メンズ・コレクションがパリの「グラン・パレ(Grand Palais)」で発表された。
ルイ・ヴィトンのキーテーマでもある「旅」にリンクした今シーズンのテーマは「ヒマラヤ」。エレガントで斬新なファーストルックは、うっすら見えるレオパード柄のコートスタイル。高級感溢れるトラベル調のピースに、ブータンの民族衣装的ストライプのポンチョ、ゴーグルのようなサングラスに変形した雪豹のニット。終盤、ロンドン出身のアーティスト、チャップマン・ブラザーズとのコラボで動植物の刺繍が施されたバックにジャケット、バスローブなどが会場にいる人々を驚かせる。フロントロウにはマーク・ジェイコブスにジェイミー・ヒンス、カニエ・ウエストらの姿が。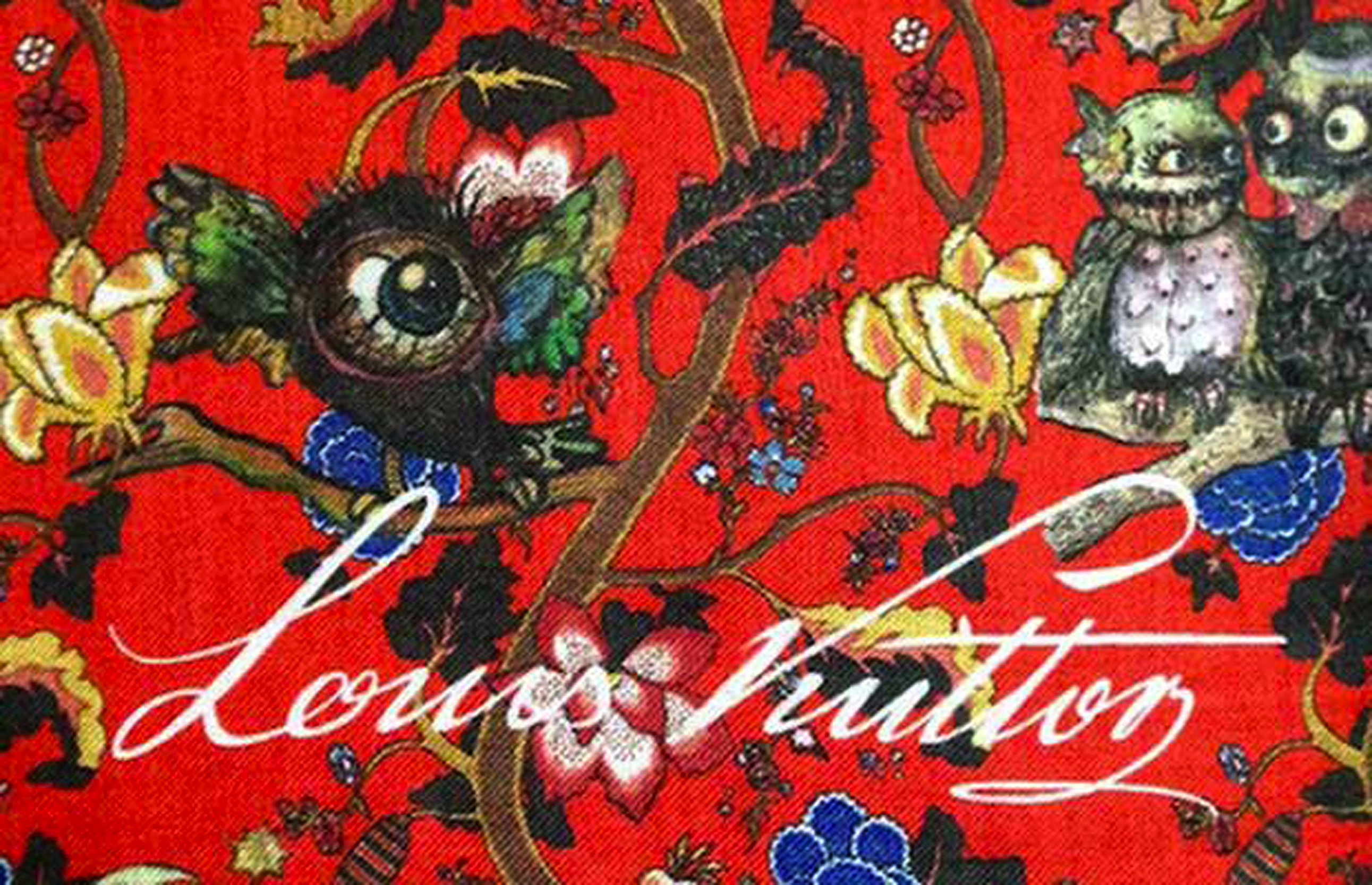 We were so happy to make it to the Grand Palais in Paris for Louis Vuitton Menswear's Creative Director Kim Jones' Fall 2013 presentation. The show exuded the kind of elegance and expertly executed ideas upon Vuitton's key theme of 'Travel' that one has come to expect from Kim's three season's so far at the helm of LV. For 2013 this involved a treck through Bhutan with snow tiger prints on coats and scarves, goggle like sunglasses and woolen beanie hats that flopped to one side. With Marc jacobs, Jamie Hince and Kanye West sitting front row, the show closed with prints by contemporary artists The Chapman Brothers. In reds and blues embroidered eye balls played with flora and fauna across jackets, robes and the most covetable bags of the season. The quality of the show was incomparable to the offerings of other highly hyped maisons and a remainder of what Parisian fashion should be about.
Photos By Dan Bailey (3,4,5 & 6) the rest via Louis Vuitton Facebook & Style.com