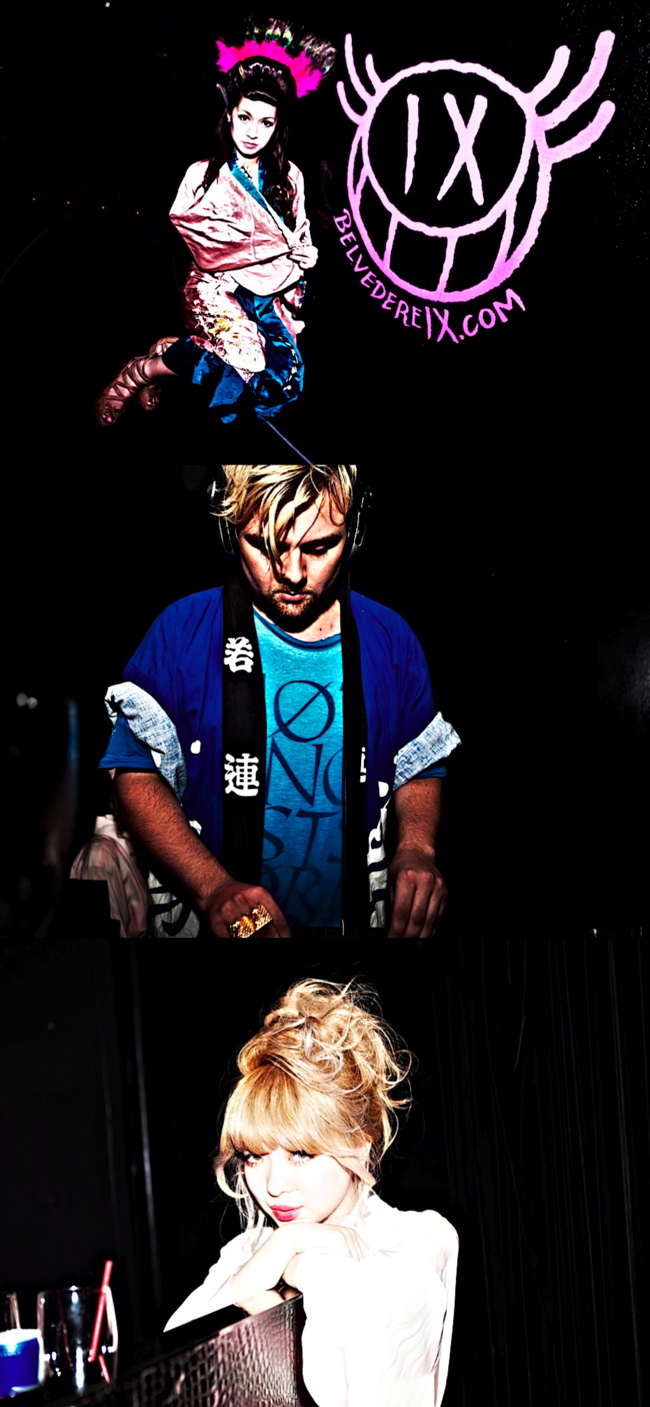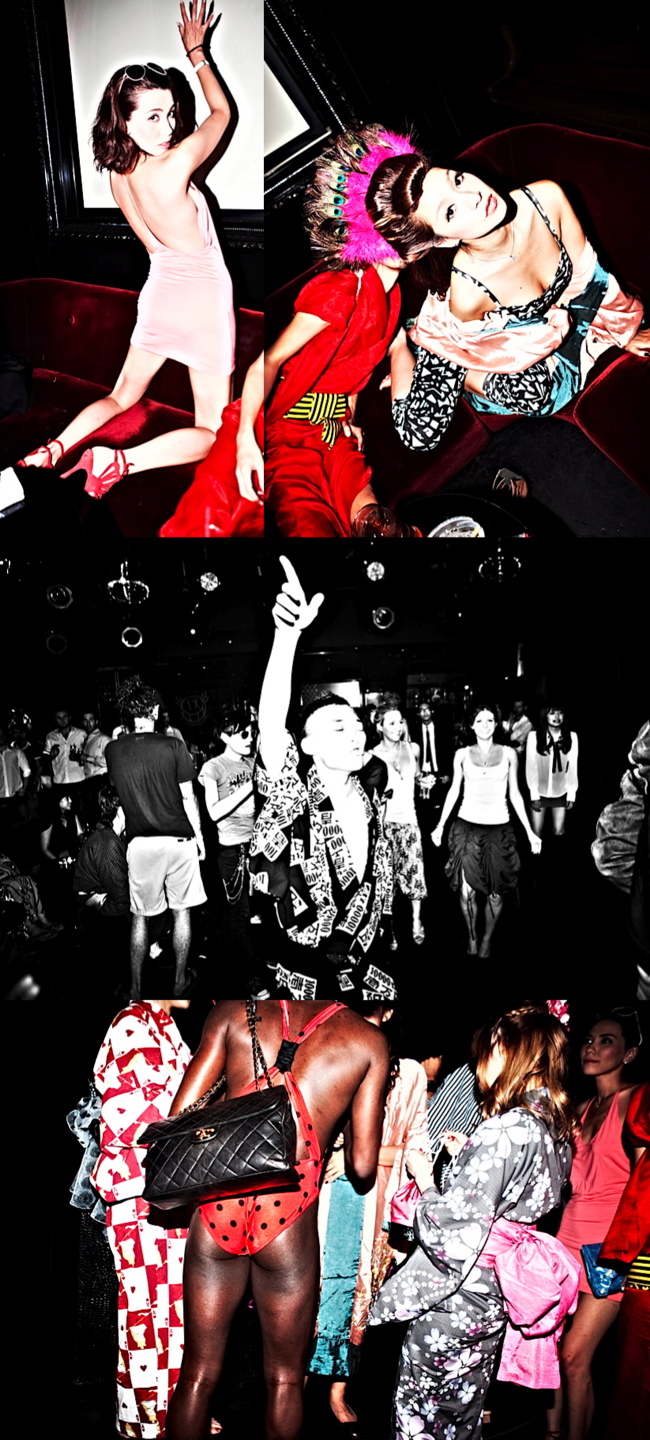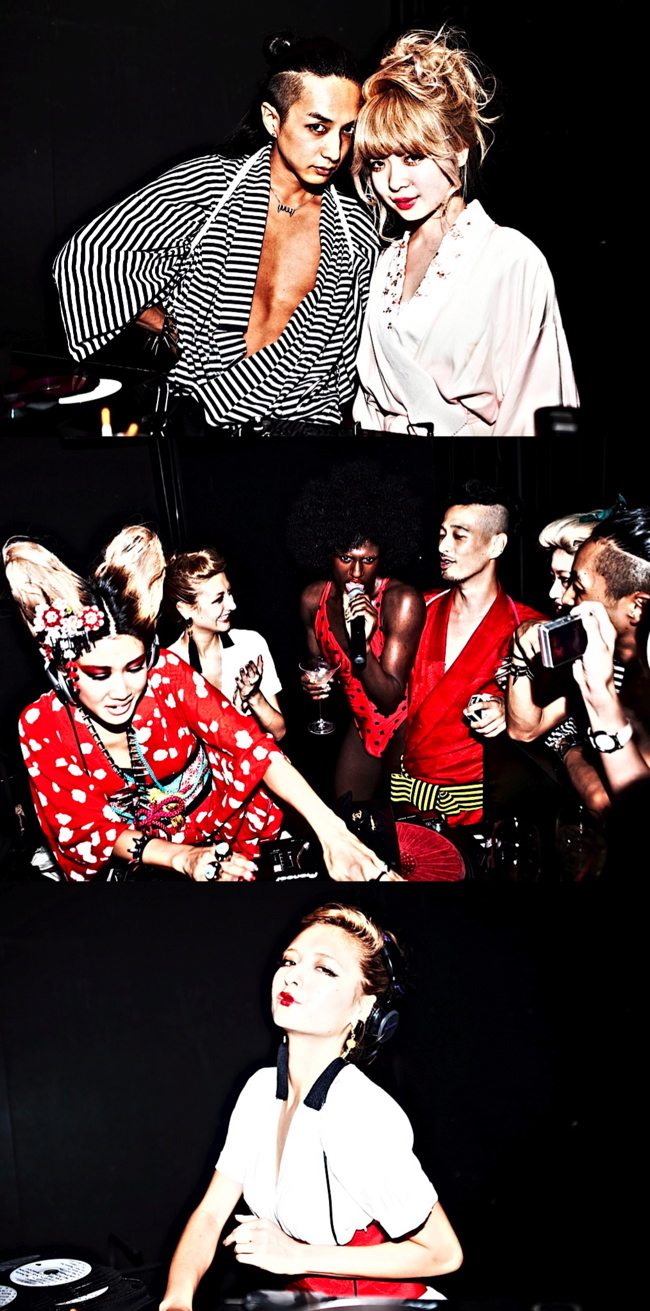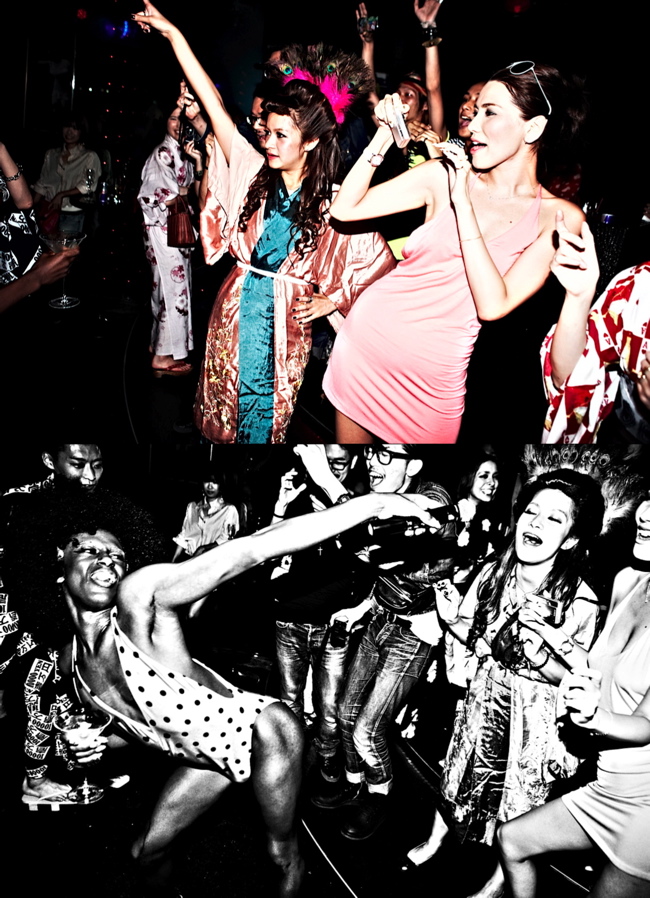 Sorry there aren't so many photos from this night, my lens fell off my camera and broke! (This seems to happen often with Canon). I feel bad because people had made such effort to dress up and looked beautiful in their yukatas, thanks to those who were there!
Thanks also to the DJs…
Yuya Nara and Sachiko from SHIMA HARAJUKU
YOON (AMBUSH®)
Elli-Rose (Elli-Rose Official blog)
and Mr. GUI MARTINEZ who has a great website here.
Thanks to Le Baron de Paris for having us, and Jonte Moaning for bringing the entertainment x