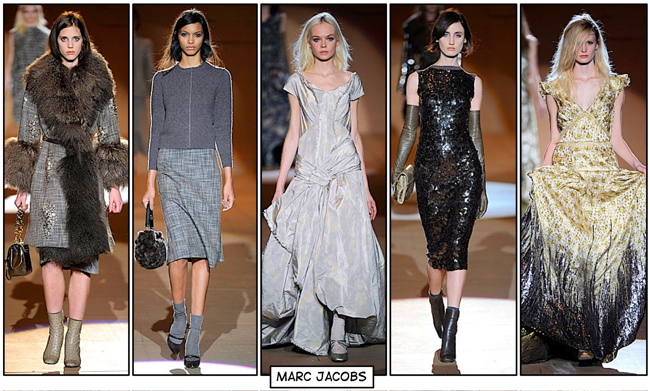 クラシックで少し控えめだったマーク・ジェイコブス(Marc Jacobs)の2010年秋冬コレクション。(click HERE.)計算されたあらゆるルック。どんなシチュエーションにもマークの衣装を、と、いったところでしょうか。ソックスオンで始まり、ボリューミーなファーコート、そして「パーティーにまでも」といった雰囲気を醸し出すスパンコールが鏤められたドレス。
Marc Jacobs presented immaculate understated elegance during this past New York fashion week, (see video here). Famed for their A-list front rows and huge after parties, the Marc Jacobs team maintained a no-celeb policy for the show and held a small after-party for company staff later in the evening. This understated vibe is exactly how we have been feeling about 2010.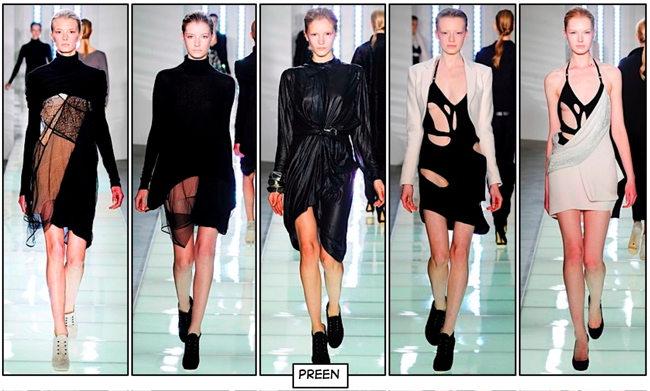 山・川・森などに住み込む美少女の姿をした精霊「"nymphs"(ニンフ)」の、少しダークがかったガールズたちがプリーン(Preen)2010年秋冬コレクションに登場。ブラックのリロボディコンシャスなドレスに、大胆にカッティングされたワンピ。一見シンプルだがパターンに注目。
Preen's girls looked like dark nymphs in their semi-deconstructed dresses in a black, white and neutral palette that many brands used this season.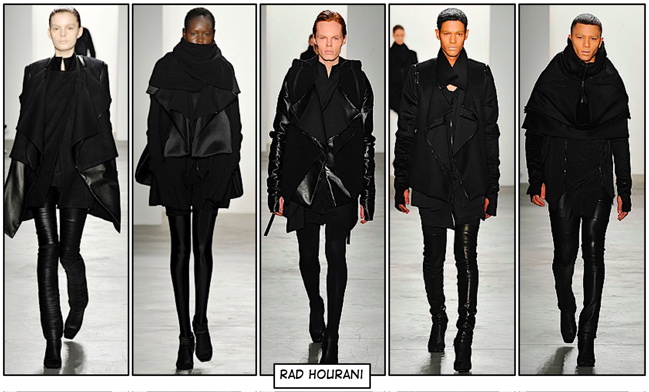 Canadian designer Rad Hourani's neo goth models took to the runway in sharply cut jackets using various different fabrics in black to great effect.
カナダ出身のデザイナー、ラッド・ハウラ二(Rad Hourani)では「"neo goth"(ネオ ゴス)」ルックのモデルたちが登場。オールブラックなのは毎度のことで今回モデルのゴスっぷりなところに注目。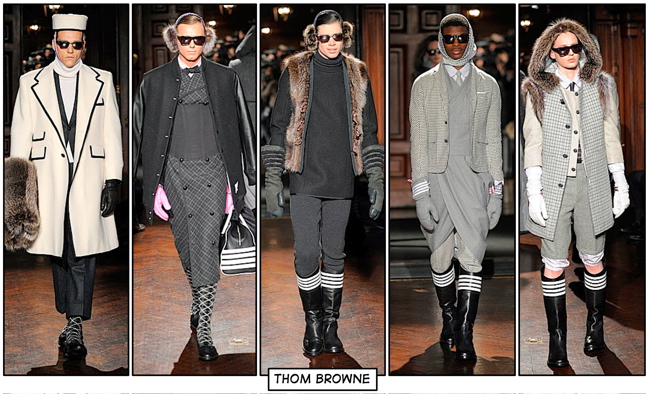 トム・ブラウン(Thom Browne)では所々にファーを使用しているのが目立っていた。今までのトム・ブラウンにちょっと小細工を入れた感じだ。
One huge trend emerging was the use of fur, as seen here at Thom Browne on gloves, collars and jackets.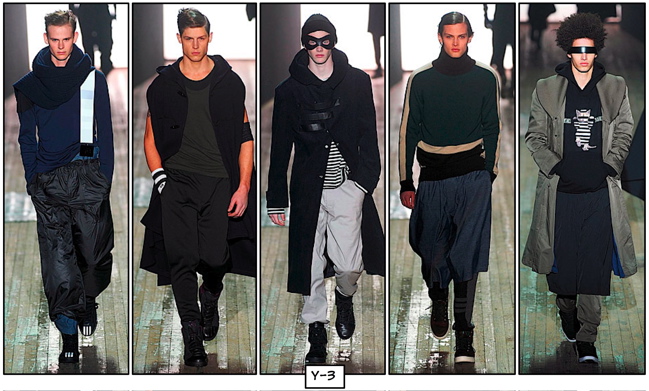 そして、日本を代表するヨウジヤマモトによるワイスリー(Y-3)2010年秋冬コレクションでは、スポーツカジュアルなテイストが目立ち、基本ルーズなサイズ感だが、ウエストシェイプされていたりと、ここでも小細工が。
Y-3 took sporty fabrics and loose fitting cuts & silhouettes to create a casual layered street look.