ステファン·サラザンによる企画・キュレーションのグループ展「ワンカップ、ラ·プティット·タス」が、8月4日よりKEN NAKAHASHIで開催。
KEN NAKAHASHI is honoured to announce "One Cup, La Petite Tasse", a group show curated by Stephen Sarrazin, to be held from August 4th(Fri) until August 26th(Sat), 2017.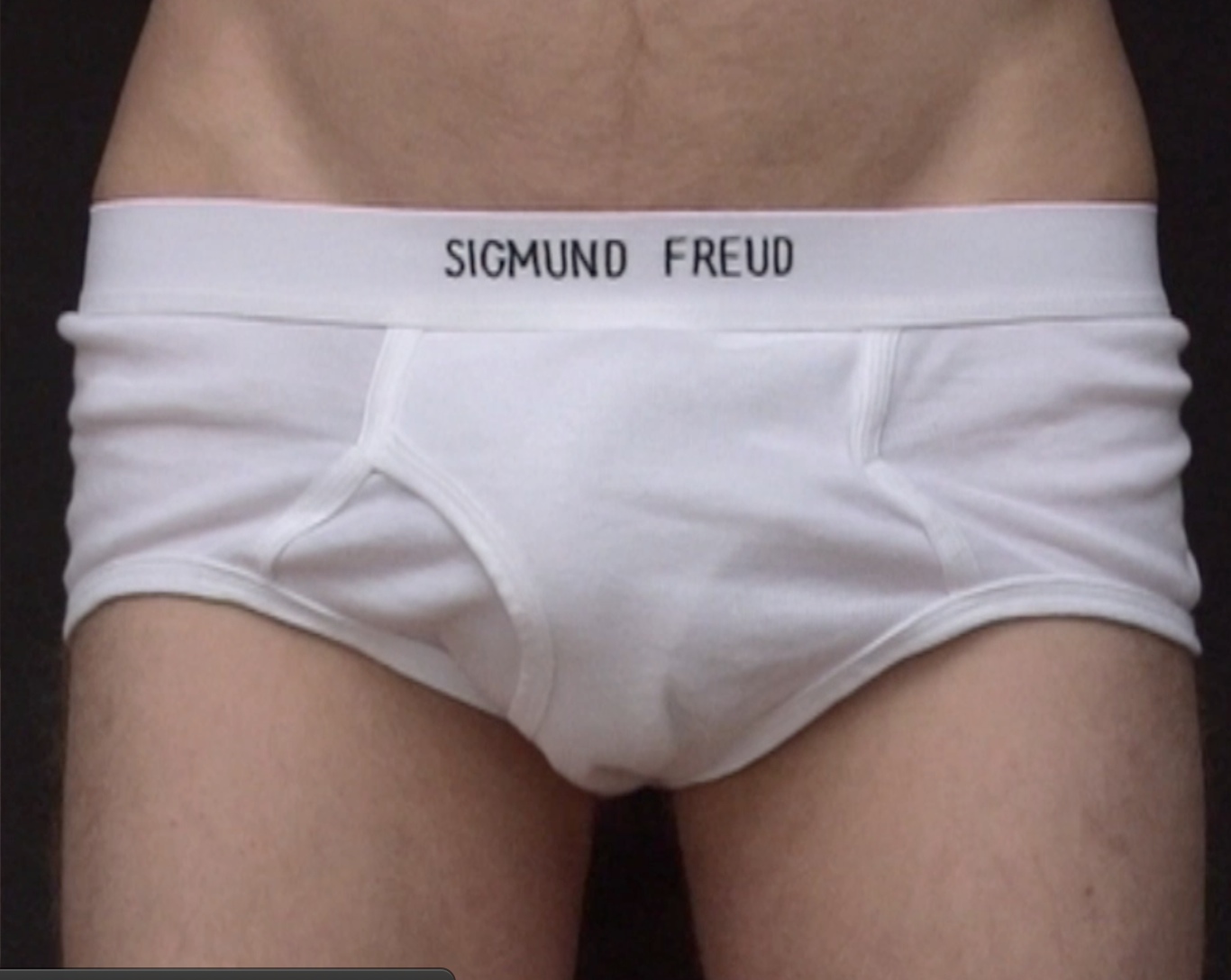 © Pascal Lièvre "Freud Undressed by the Bachelor" / video, sound, color, 3min / 2008
絵画、写真、シネマ、メディアなどの視覚芸術媒体は、歴史的流れの中で、表現における許容の限界を押し広げてきた。絵画表現ではフラゴナールからピカソ、写真の文脈ではマン·レイからロバート·メイプルソープ、また映画界ではベルナルド·ベルトルッチからハーモニー·コリンなど、革新的な名作を世に送り出して来たこれらの作家・監督は、セクシュアリティを明るみに出し、エロティシズムや禁断、そして罪などについて物語り、鑑賞者に新たな認識や知性を与えてきた。
それはまた、社会的認識上の規制や価値へと立ち向かった勇敢な行為でもあった。
Visual art mediums, from painting and photography to cinema and media, historically pushed the limits of what was allowed in representation. They introduced themes of eroticism, of the forbidden, and transgressions. And through groundbreaking works, from Fragonard to Picasso, Man Ray to Robert Mapplethorpe, Bernardo Bertolucci to Harmony Korinne, sexuality was revealed and made audiences more aware and more sophisticated. They were also acts of courage by the artists who challenged social rules and values. Nowadays, the Internet promises to provide almost anything, and Art cannot keep up with the amount of images made around the world. As it is, such consumable sexual images do not have the lasting power, or the historical significance of art works that continue to impress us today: from Picasso's masterpiece "Les Demoiselles d'Avignon" to Harmony Korine's "Spring Breakers" portraying 4 masked college girls in bikinis, all powerful 'bad girls', from hookers to thieves.
© Cendrillon Bélanger "untitled" / Pigment Print / 2016
ありとあらゆることをインターネットで得られる現代、芸術は世界中に氾濫するネットを媒体にしたイメージの増殖のスピードに追いつくことができない状況に。一方で、そういった消費的で性的なイメージには、人の記憶に残り魅了し続けるような"力"が欠けていると考えられる。例えば、ピカソの「アビニヨンの娘たち」は伝統絵画への破壊的挑戦だったが、この歴史に残る裸体群像は今もなお人々を魅了し続けている。また、2012年に公開されたハーモニー·コリンの映画「スプリング·ブレイカーズ」に登場するネオンカラーのビキニに覆面姿の女子大生4人組は、現代版裸体群像を想起させ、その斬新なビジュアルとストーリー展開により、映画界や一般観客の間で賛否両論を引き起こすなど世に議論を巻き起こした。
本グループ展「ワン·カップ、ラ·プティット·タス」は、現代のアーティストが、21世紀においてのジェンダー・リアリズムやポスト・エロティシズムとどう反応することができるか、そして挑発、暴露、逸脱の議論の先に進んだ領域で作品を制作することについて問いかけている。
この問題は、今回初回する作家をはじめ、現代のアーティストに向けられた挑戦とも言えるだろう。東南アジア、ヨーロッパそして北米など世界各国の、新進気鋭から世界的に活躍するベテランまでキャリアもさまざまな作家、絵画、写真、映像作品を展示。
The group show "One Cup, La Petite Tasse" asks whether or not contemporary artists are still able today to reflect on what is gender realism and post-eroticism in the 21st century, and create works that move beyond provocation, revelation and transgression. This is a contemporary challenge made to the artists included in the show.
The title of this group exhibition "One Cup, La Petite Tasse", refers to the access to images of what was once forbidden is now a touch away, as is the "mystery" of sake, available in machines.French philosopher Georges Batailles worded orgasm as a "small death," and "La Petite Tasse" (in french, small cup, and all receptacles of pleasure) as the pleasure of eroticism.How much desire can "a little cup / a little death" contain, when defining the term already makes it spill over, when the medium is a receptacle.
Participating Artists: Cendrillon Belanger (France-Canada) ,Clarisse Robin (France), Cremance(Mexico), Daria G. Pascalis (France-Italy), Léa Le Bricomte (France), Pascal Lièvre (France), Sarisa Dhammalangka (Thailand), Shelly Silver (USA), Soukaina Joual (Morocco), Stephen Lack (Canada-USA), Tom de Pékin (France), Travis Klose (USA).
© Travis Klose "Spread" / Wet process digital print / 2017
One Cup, La Petite Tasse
日程:2017年8月4日〜8月26日
会場:KEN NAKAHASHI