話題のセレクトショップ「オープニング セレモニー(OPENING CEREMONY)」が8月30日、シブヤ西武モヴィーダ館に登場。ニューヨーク発の高感度セレクトショップとして知られる、オープニング セレモニー。今回は、長年の顧客として知られるクロエ・セヴィニー(Chloe Sevingy)とのコラボや、アレキサンダー・ワン(Alexander Wang)初のショップ・イン・ショップを実現させちゃうとか。そして、もっともエキサイティングな豪華セレブも、この日のためだけに来日を予定しているとか。
ライフスタイル別に独自性のあるフロアを構成し、メンズとレディスを同じフロアで販売予定。売り場は、地下1階から地上7階の8層となっており、営業面積は2,390m²でロサンゼルス店の2倍以上となっている。
また、オープニング・セレモニーではアパレル商品だけではなく、アクセサリー、ホームウエア、音楽、書籍などの幅広いカテゴリーでの展開を予定している。
"OPENING CEREMONY" 日本1号店
所在地:東京都渋谷区宇多川町21-1 シブヤ西武モヴィーダ館
営業時間:10:00~20:00 ※木・金・土は21:00まで
Tel.:03-3462-0111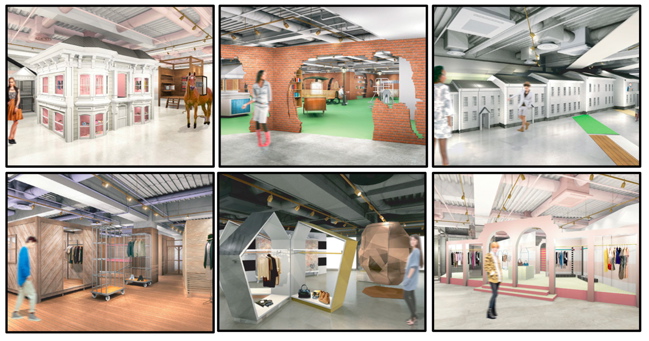 American based store 'Opening Ceremony' is set to open a 'Mega-boutique' over 8 Floors of Shibuyas Seibu Movida Building on August 30th. The Tokyo store will be Opening Ceremony's first international opening, bringing the likes of ACNE, Alexander Wang, Outsiders and The Row all under one roof in Shibuya. Add to this Opening Cermony's own line as well as a collaborative collection with Chloe Sevingy. Pictured above is the unique layout of the store interior.
Another collaboration for the store opening is with Harajuku's favorite designer Jeremy Scott. These over-size 'Troll or Dare' T-shirts feature a troll clad in the Jean Paul Gaultier designed basque from Madonna's 1990 'Blond Ambition' Tour, about which the documentary 'Truth or Dare' was released. They will be available exclusively from Opening Ceremony stores.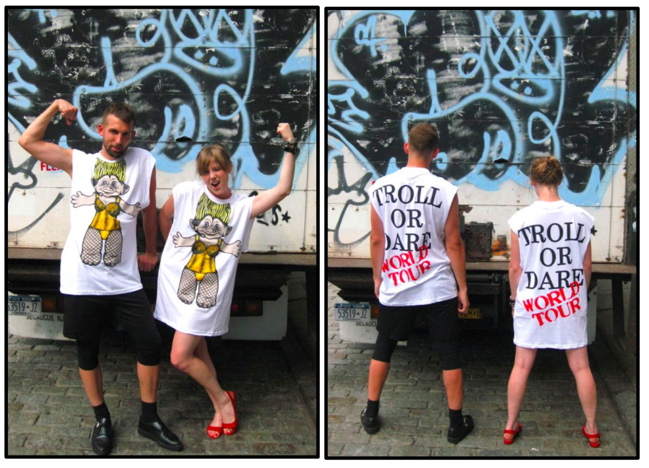 Chloe Sevingy, who has collaborated on a Fall line with Opening Ceremony, stars in this video by Joe Denardo to celebrate the Tokyo opening of the store.
OPENING CEREMONY
Opening August 30th 2009
Shibuya Seibu Movida Building
Source – OPENING CEREMONY