ミラノ・メンズ・コレクションが幕を閉じ、明日からパリ・コレクションがスタート。初日に登場するブランドは、ルイ・ヴィトン(Louis Vuitton)に、ジャン・ポール・ゴルチエ(Jean-Paul Gaultier)、ドリス・ヴァン・ノッテン(Dries Van Noten)。そして、忘れてはならないダークなイメージの日本発ブランド ユリウス(JULIUS)。
2日目には、ステファノ・ピラーティ(Stefano Pilati)によるイヴ・サンローラン(Yves Saint Laurent)やリック・オウエンス(Rick Owens)などが揃っている。YSLはジャパンタイム夜8時にオンライン上でチェックすることができる。(HERE)
そして、クリス・ヴァン・アッシュ(Kriss Van Assche)によるディオール・オム (Dior homme)コレクションもジャパンタイム夜11時にオンライン上でチェックすることができる。(HERE)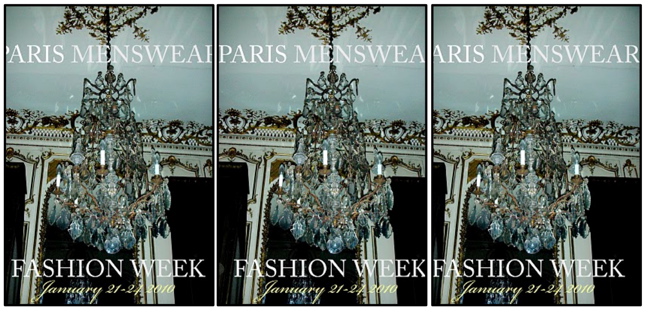 Louis Vuitton will be showing their runway show live for the second time, the menswear collection is scheduled to commence from 2.30 pm Paris time which is 10.30 pm in Japan. Watch it HERE.
Yves Saint Laurent designer Stefano Pilati will present the latest YSL Menswear collection at 12pm on Friday 22nd January in Paris which will be online at 8 pm in Japan HERE.
Kriss Van Assche's latest collection for DIOR HOMME A/W 2010 is due to start at 3pm on Saturday 23rd January in Paris, which will be 11pm Japan time, watch it HERE.