BIG-Oがディレクションを手がける東京発のクロージングブランド「PHENOMENON」の09/10年秋冬LOOKBOOKにルトガー・エリック(Rutger Eric)とグレッグ・ジョンソン Jr(Gregg Johnson Jr)らが登場。フォトグラファー、ハタ ジュンジ(Junji Hata)。スタイリング、坂本真澄(Masumi Sakamoto)。click HERE.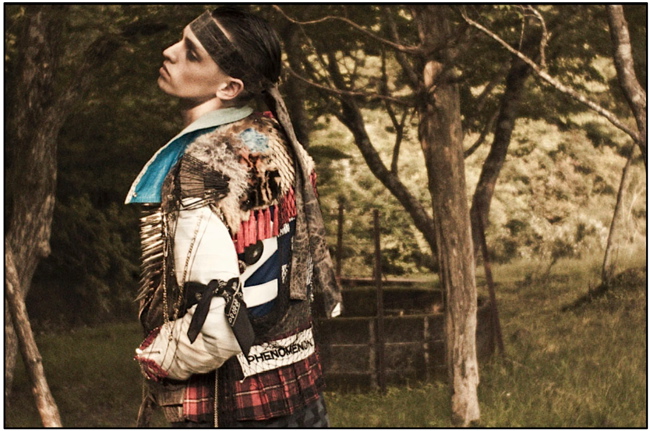 Japanese brand PHENOMENON have totally switched up their style for the 2009 A/W collection and we love it. Check out high quality photos at their website HERE.
Photograohs : Junji Hata
Styling : Masumi Sakamoto (The VOICE PRODUCTION)
Hair : Go Utsugi (switch management)
Art Direstion & Design : Young & Robot
Models : Rutger Eric and Gregg Johnson Jr.