オリヴィエ・ザームが編集長を務める「パープル・ファッション」が創刊25周年を記念して、25通りのスペシャルカバーを発表。
French biannual PURPLE Magazine celebrates 25 years of publishing with 25 covers featuring the subjects, photographers and brands that have contributed to the magazines history.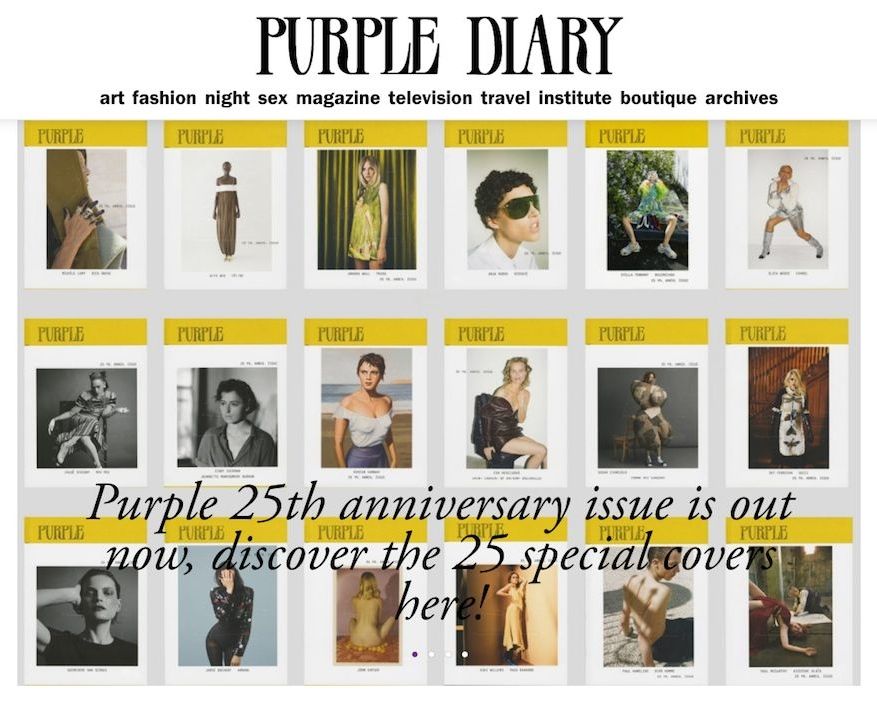 モデルには、クロエ・セヴィニー(ミュウミュウ)、スカイ・フェレイラ(グッチ)、ユニークなサボテン、アイコンモデルたち、そして日本からはモデル/女優として活躍する福島リラ(ルイ・ヴィトン)が起用された。
With Rila in Louis Vuitton, Sky in Gucci, Alek Wek in Celine or Stella Tennant in Balenciaga, this issue has got your tastes covered. Our personal favourite goes to the cactus on the cover by hotcactus la.