ハイエンドを取り揃うセレクトショップ「RESTIR(リステア)」の店内ディスプレイが一気にチェンジ。エントランス付近にはLeicaのカメラやNARSのコスメと誰しも欲しくなる物ばかり揃えていた。そして、扉の向こうでお出迎えしてくれたのは「Masquerade(マスカレイド)」なマネキンたちだった。それぞれが好みのマスクで顔を隠しジバンシーやらバルマンやらとコレクションブランドを身につけている。やはり「JOJI KOJIMA(小島 穣二)」のマスクは目に飛び込んでくる。(下記写真左)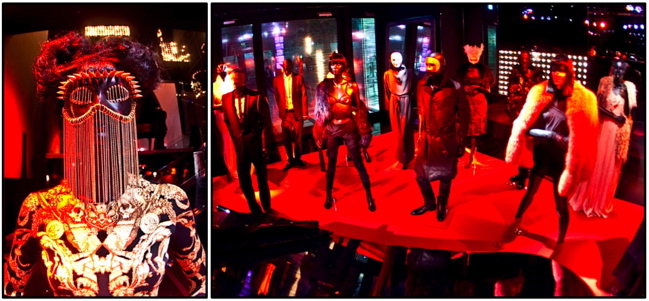 Roppongi Midtown high-fashion select boutique RESTIR has had somewhat of a refit recently. Their entrance hall, which previously was a cross between a hotel lobby and a night club, has been brightened and displays more merchandise such as Leica cameras, watches, NARS make-up and books. Making your way up to the clothes floor you find yourself in the midst of a Masquerade with items designed by Joji Kojima (pictures above).
See for yourself at RESITR which is located at MIDTOWN.