ソランジュがが8年ぶりに3作目となるアルバム「A Seat At The Table」をリリース。リリースと同時に新曲2曲「Don't Touch My Hair」と「Cranes in the Sky」のMVを2本を公開。2012年のデヴ・ハインズがプロデュースを務めた「Losing you」の頃からだろうか、彼女の方向性が明確になった気がする。
Two videos accompany Solange's third studio album 'A Seat at the Table'. Soulfully light sonics lift heavier lyrical content as the singer expresses her experience of black womanhood, the most direct instance of which being one of the afore mentioned video releases,'Don't Touch my Hair'.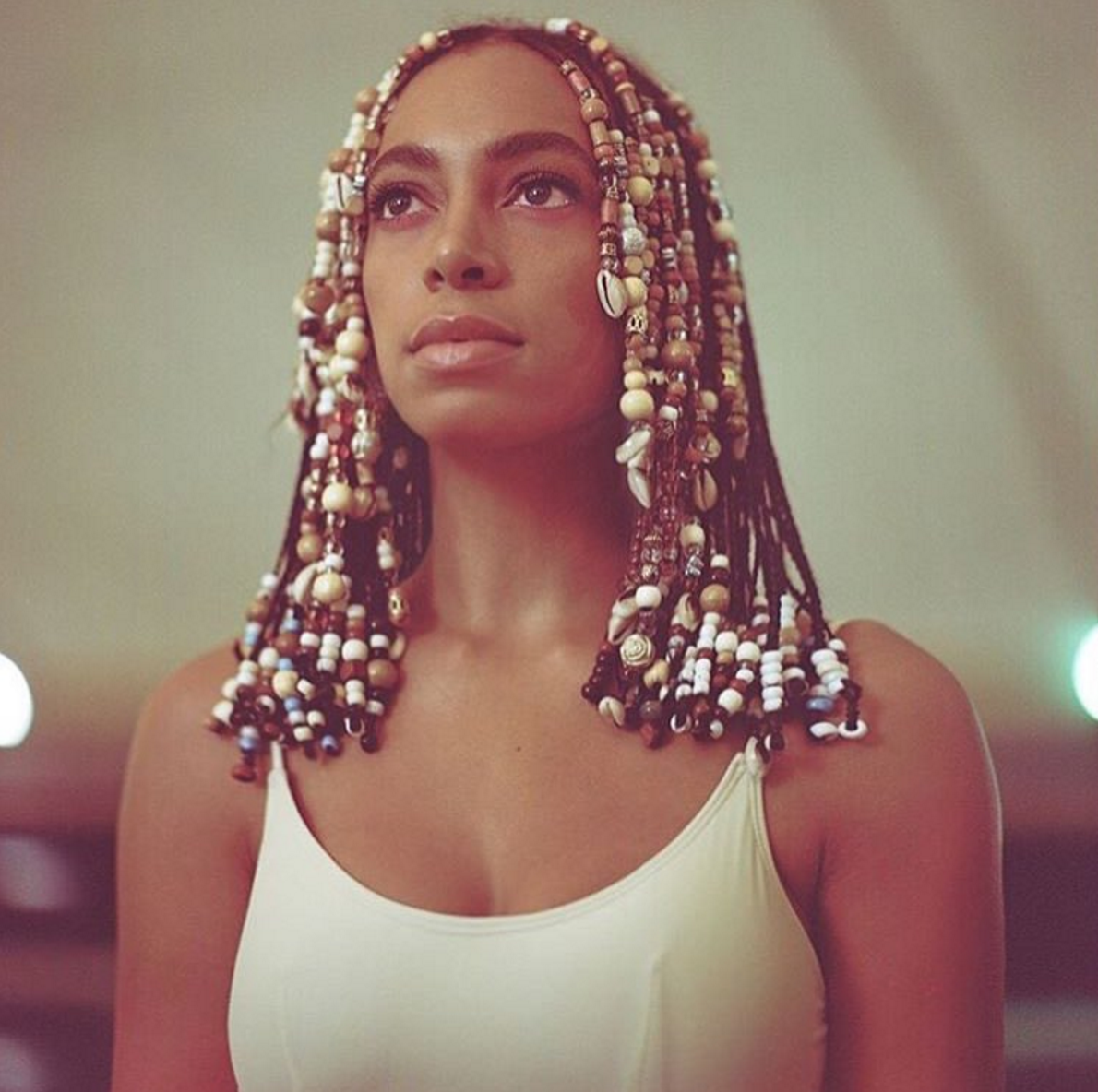 ファッションはもちろん、音楽を極める上で自身のやりたいことを明確に、パステルカラーの衣装にアーティスティックな彼女の世界観。2014年のウエディングドレスを覚えているだろうか。MVディレクター、アラン・ファーガソンと結婚したソランジュは、KENZOのシルクのケープに身を包んで登場した。夫のファーガソンとの共同監督により制作された今回のスタイリッシュなMV。
Directed by Solange's husband Alan Ferguson with Art Direction by Carlota Guerrero, Solange's visuals share cinematography aspects with 2012's master stroke, 'Losing You'. Both 'Don't Touch my Hair' and 'Cranes in the Sky' are visually stunning, delivering their message whilst making bold fashion statements. Stylist Shiona Turini achieves this not through branding but through visual impact, which is as refreshing as the music itself.
また、9月29日より日本でのサービスがスタートした音楽ストリーミングサービス「Spotify(スポティファイ)」を早速試してみた。
「Spotify(スポティファイ)」は、2006年にスウェーデンで創業した音楽ストリーミングサービスで、世界で4000万人の有料会員を抱え、米国やカナダ、フランス、欧米を中心にサービスを展開。