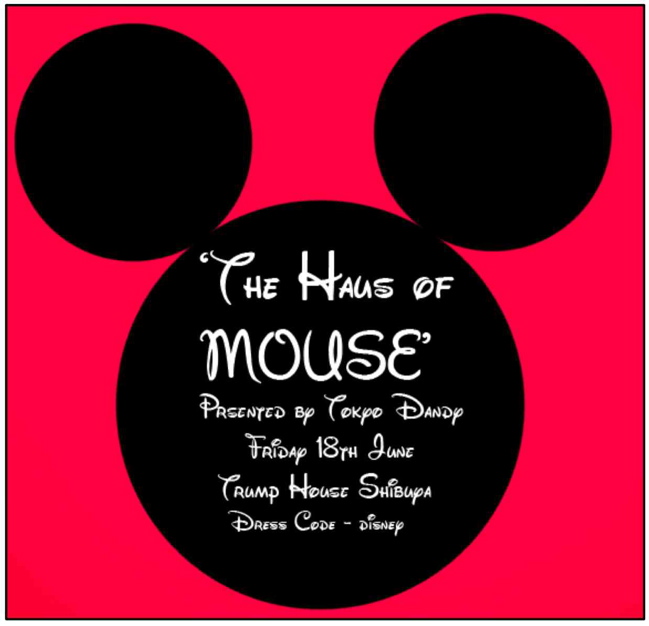 「ファッション界に刺激を」と思い1人のアイコンキャラクターが潜り込んできた。何よりも、誰よりも、認識度の高いあのキュートなキャラクター。あのデカイ耳。知ってるよね?ディズニーランドで会ったことあるよね?そう、「ミッキーマウス」。ミッキーマウスをテーマにTOKYODANDYが6月18日(金)渋谷のTRUMP HOUSEにてイベントを開催。名付けて「The Haus of Mouse」。
ミッキーマウスの耳はマクドナルドの「金のアーチ(The Golden Arches)」、シャネルの「CC」、コカコーラの「赤くて白いカラー・スキーム」などと同じくらい認識されているのだ。ディズニーランドに行けば子供たちがミッキーを目の前にはしゃいでいる。なかには大人も子供と混じり一緒に走り回ったり。そんなミッキーが1928年に登場して以来、象徴的な耳がポップカルチャーの一部となり、デザイナーへとインスピレーションを与え、ハイファッションへと潜り込んできたのだ。1980年代にはマイケル・ジャクソンとご対面。また、フォトグラファー、ハーブ・リッツが撮影したマドンナの写真も記憶に残っている。そう、彼(ミッキー)のガールフレンドであるミニーマウスの耳を頭に付けていたのだ。最近では、ジェレミー・スコットがミッキーをアイコンにコレクションを発表した。それらをレディ・ガガやリアーナなどがプロモーションなどで着ていたのは誰しもご存知なはず。
とにかく、歴史あるミッキー&ミニーをテーマにイベントを開催します。もちろん、あなたなりの「ミッキー&ミニー」スタイルの登場が必要となります。完全ドレスコードのパーティーです。ミッキーの衣装で着飾る?それともミニーを選ぶの?それとも、耳だけを付けるのか?「それだけじゃ」物足りないと感じてしまったそこの君。全身ミッキーでも構いません。ん〜。もし、ミッキー&ミニーが嫌いと言うのならば(いないと思うが。)。もし、ミッキー&ミニーよりも目立つ自身があるのならば他のキャラクターでも良し。その代わりディズニーキャラクターでの登場が必要。なぜならば、「The Haus of Mouse」。
「The Haus of MAUS」Presented by TOKYO DANDY
WHEN:2010年6月18日(金)
TIME:From 22.00 – MIDNIGHT
PLACE:TRUMP HOUSE
DRESS CODE:DISNEY
MORE INFO COMING SOON.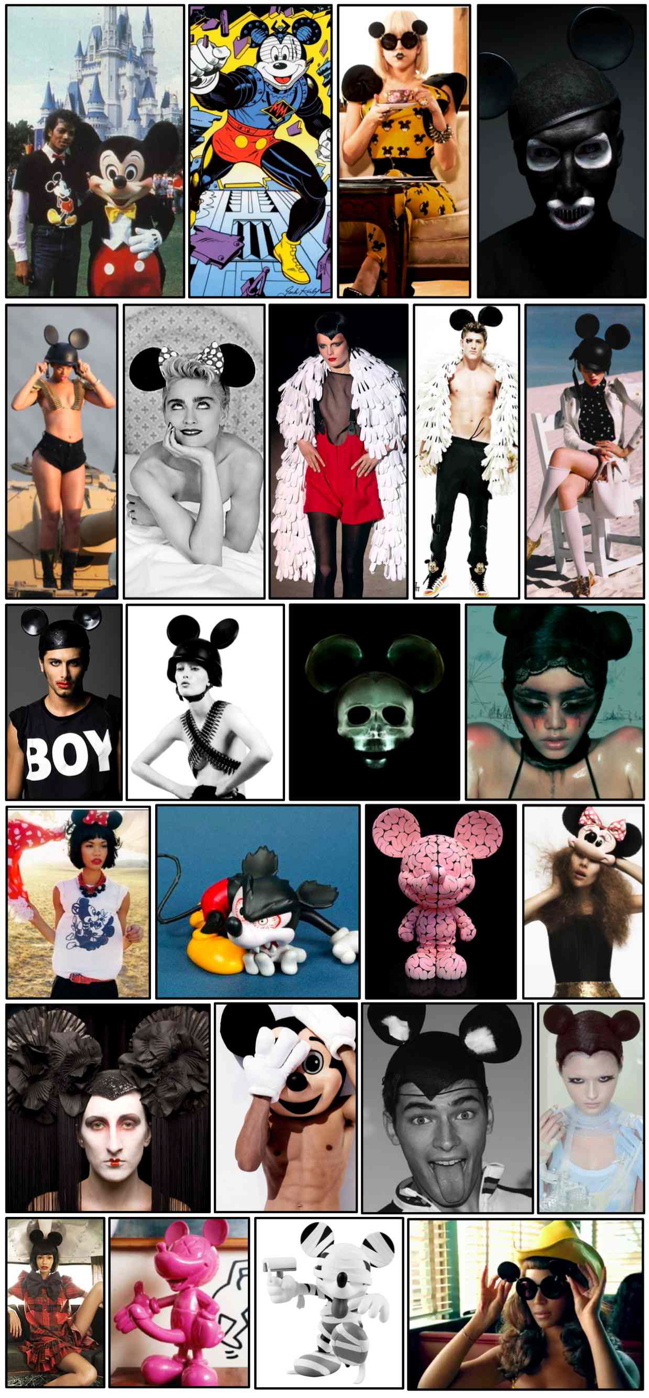 Tokyo Dandy appreciates pop cultural iconography, the things that cross genre boundaries, are recognizable the world over and which mean different things to different people. We plan to host parties to celebrate such themes and we're pleased to announce the first of which 'The Haus of Mouse', which will take place June 18th at Trump HOUSE, Shibuya.
Mickey Mouses ears are as recognizable as the Golden Arches of Mac Donalds, Chanel's 'CC' logo, or Coca Cola's red and white color scheme. Whether it be entertaining kids at Disney Land or as a prop in a high fashion editorial, the iconic ears have been part of pop culture's visual vocabulary since the mouse made his first appearance way back in 1928. In the 80's Mickey met Michael Jackson and his girlfriend Minnie lent Madonna her ears for a Herb Ritts shoot. Jeremy Scott is another example of a cross over between Haute Couture and popular culture, we think of him as a 'Pop-Haute-Culturè' designer. He referenced Mickey with helmets adorned with ears in his S/S 2007 collection (one of the helmets recently made an appearance in a Rihanna video). Recently he re-awakened all things mouse with 'Mouse Trap', his S/S 2010 collection, leading to appearances in Lady Gagas 'Paparazzi' video, as well as GAGA lending her mate Beyonce a pair of shades for their 'Telephone' video collab'.
Artists and designers alike re-imagine Mickey in vinyl figurines which become instantly collectible – who wouldn't want one of the extremely rare 'Mickey with penis' figurines made by ANDRÉ SARAIVA?
We ask you to don your ears in traditional Mickey/Minnie style and join our celebration. Or, perhaps you don't like Mickey? You think another Disney character is more worthy of celebration? You fancy yourself as a Disney Princess for the evening? Dress as you will, but do dress up, if you don't meet the dress code you don't come in. The Mouse is in the House. TRUMP HOUSE. June 18th.
'The Haus of MAUS'
Presented by TOKYO DANDY
Friday 18th June 2010
Trump HOUSE Shibuya
Dress Code – DISNEY
From 22.00 –
(More info. soon)