神宮外苑花火大会、サマソニック、そしてマドンナの誕生日でもある8月16日に、渋谷トランプルームにて「夏祭り」を開催!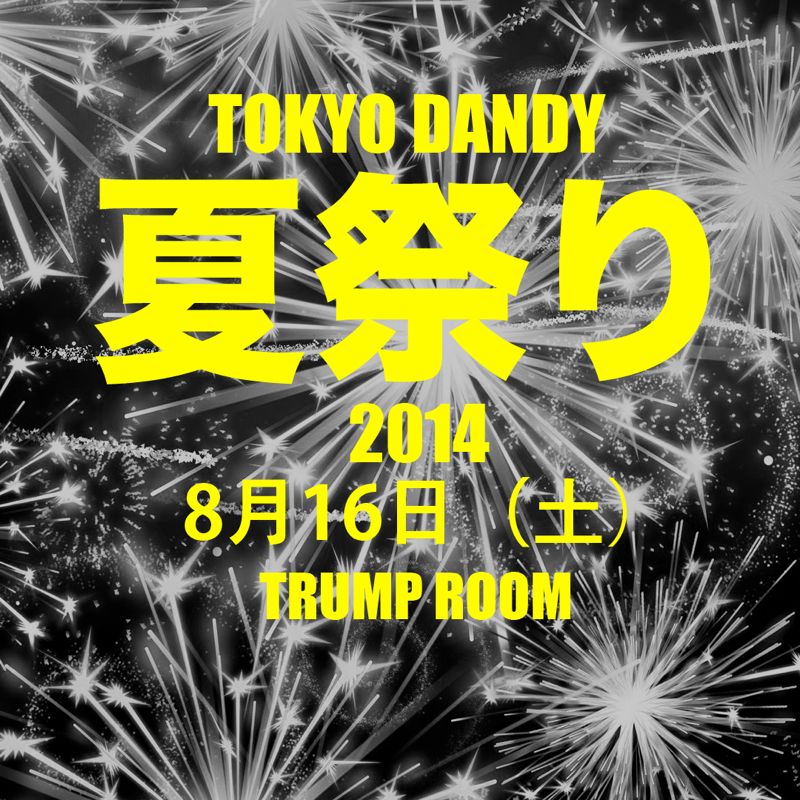 TOKYO DANDY 'NATSU MATSURI' 2014 8.16 TRUMP ROOM
HOT HOT SUMMER HEAT! TOKYO DANDY'S ANNUAL SUMMER PARTY!
8月16日(土) 神宮前花火, SUMMER SONICの週末, マドンナの誕生日 & TOKYO DANDY NATSU MATSURI 2014!!!
Saturday August 16th falls on the same day as JINGUMAE fireworks, Summer Sonic Weekend and Madonna's Birthday.
日程/DATE:2014年8月16日(土)
場所/PLACE:TRUMP ROOM SHIBUYA
料金/DOOR:2,500YEN W/F 1,000YEN
時間/TIME:23:00 –
★MUSIC SELECTORS….
KAIO & KATTUN
MATCHA (CANDY)
RACHEL (ilil)
RICKY
RINACO
SHOHEY (TGE)
SNBW
TAKERU IS DEAD
TOKYO DANDY
YATT
YUYA NARA & U AKIMOTO
AND MORE !!!!!!!