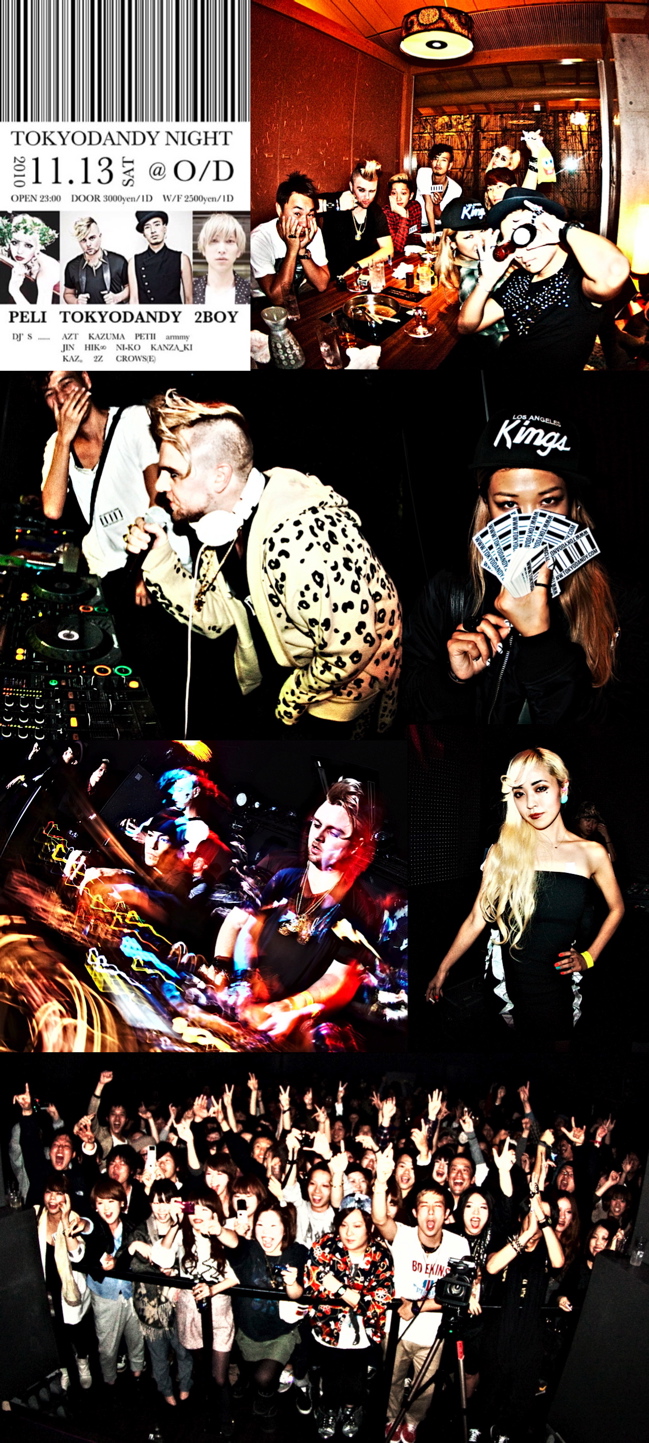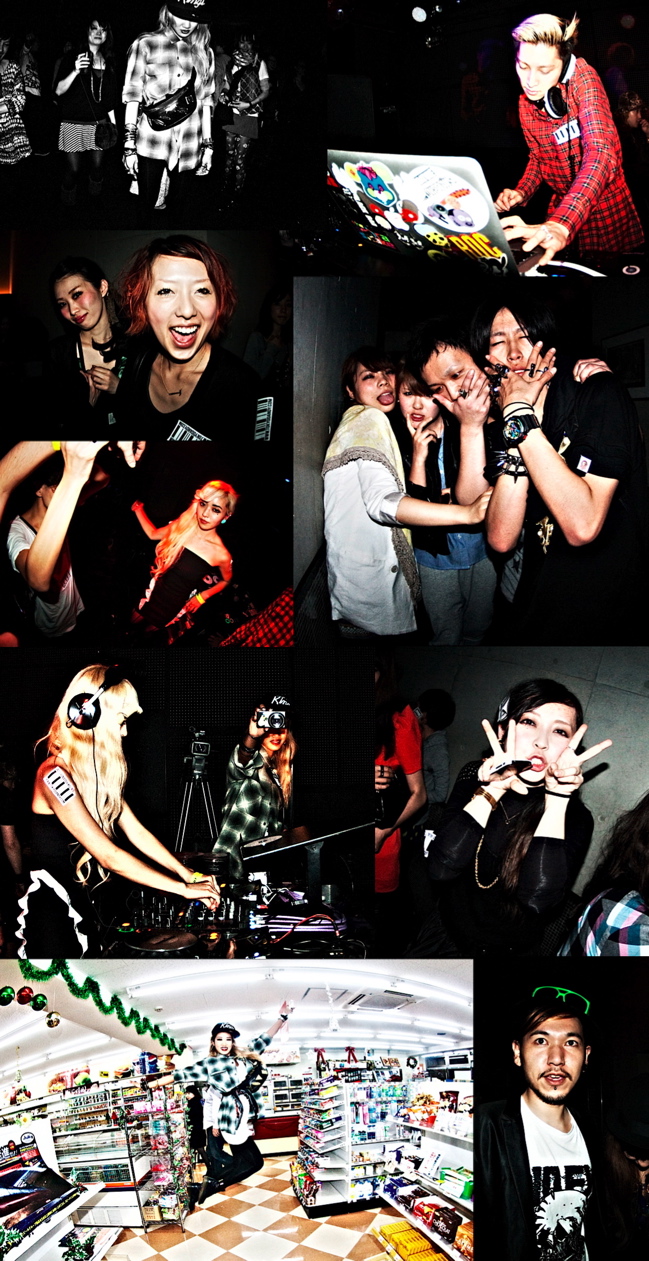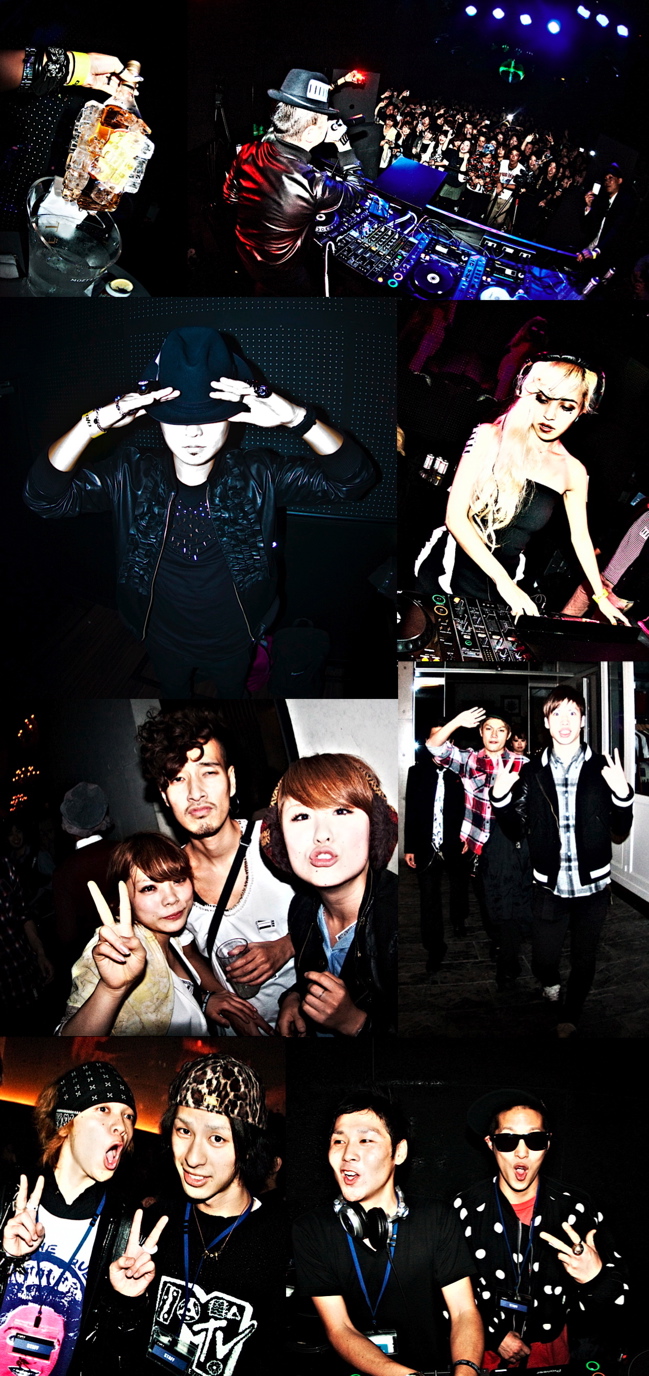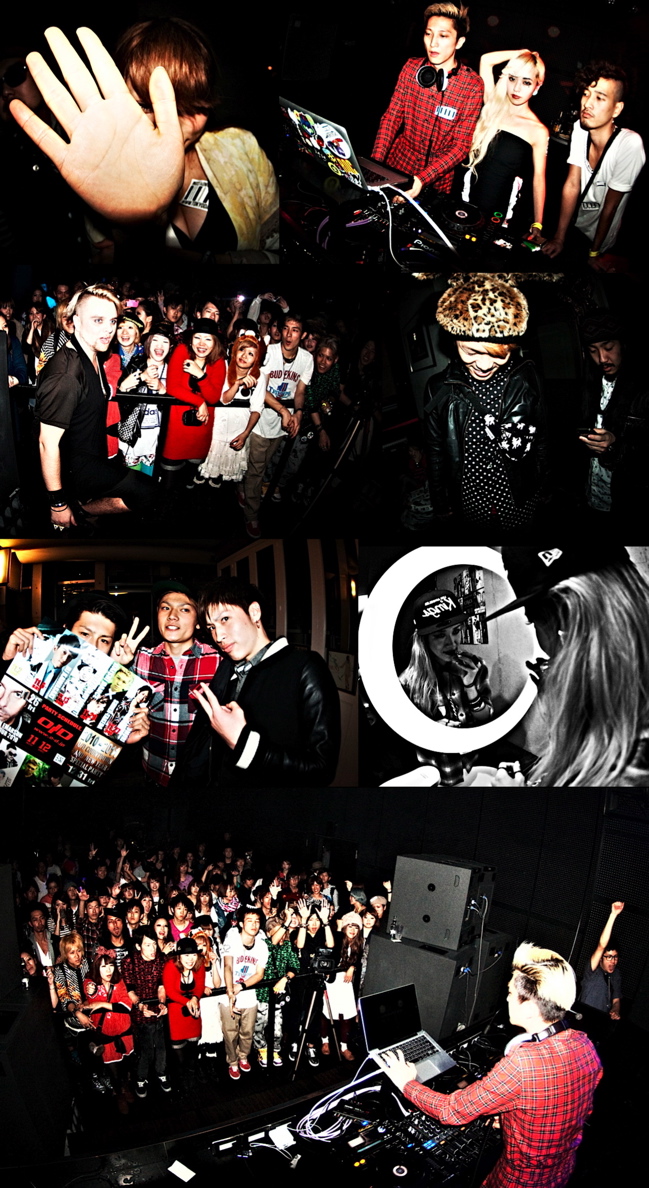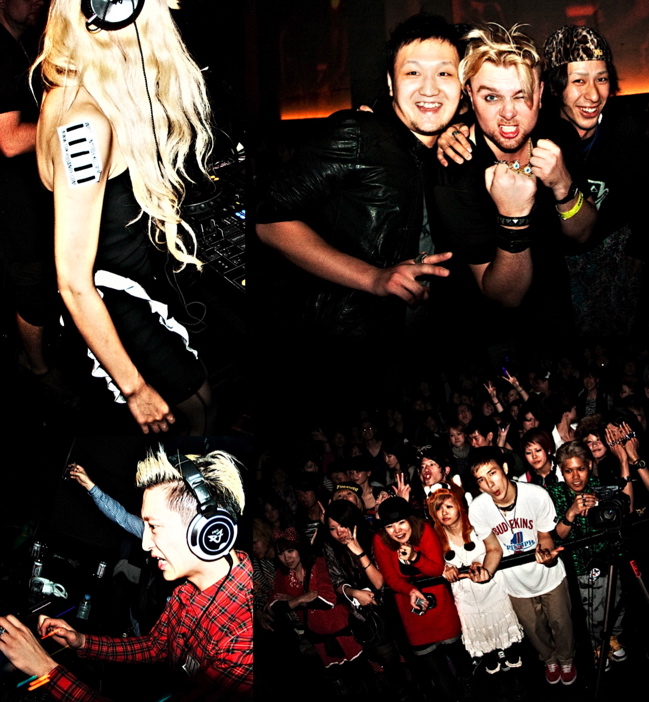 2010年11月13日(土)福岡の「O/D」にて開催された「TOKYODANDY NIGHT」第一弾。DJのみならずスタイリストとしても活躍するハードメルヘン"PELI"。4月にキャリア初となるミックスCD "GOOD MORNING MR.INSOMNIA" をリリースした"2BOY"をゲストに …。 さらに、同日、福岡のPARCO内にあるBONJOUR RECORDSにてAMBUSH® のTRUNK SHOWが開催され、無事終えてきたトランクショーを後に「VERBAL & YOON」の2人が駆け付けてくれたのだった。 (Disposable lives photos coming soon)
当日、会場にお越し頂いた福岡ピープルの皆さん。そして、参加頂いた出演者の皆さん。O/D スタッフの皆さん。ありがとうございました。
A week ago we held our first official Tokyo Dandy night outside of Tokyo. We returned to O/D in Fukuoka where we'd had a great time a couple of months before, this time we took 2BOY and Peli to get the party started. If that wasn't enough, Verbal and Yoon were in town for a trunk show at Bonjour records and they AMBUSHED® the night making it that extra special for everyone there.
Thank you very much to our friends for traveling down with us, and to everyone in Fukuoka who came out for the night, especially all the local Djs We always feel so welcome there and we look forward to seeing you in 2011. (Disposable lives photos coming soon)
Look out for more Tokyo Dandy Night events around Japan in 2011!