2013年9月8日、「TOMMY HILFIGER(トミー ヒルフィガー)」の2014年春夏コレクションが発表された。
ユニークなイベントスペースとしてご存知、"Pier 94" をロケーションにアメリカ「西海岸」のビーチライフがテーマとなったトミヒル新作コレクション。小麦色に焼けたモデルたちは、友人やボーイフレンドと西海岸のビーチで夏を満喫している様子。ウエットスーツ素材(ネオプレン)で現代風にアレンジされたトミー ヒルフィガーならではのスポーティー ルック。パーカーにボンバージャケット、シルク素材のジョギングショーツ、ハワイアン調のプリントピースと、モデルたちが芝生の上を歩き回る。オープニングではレッド・ホット・チリペッパーズの「カリフォルニアケーション」が鳴り響き(会場にはレッド・ホット・チリ・ペッパーズのヴォーカル、アンソニー・キーディスの姿も)まさに"西海岸"一色。
また、各国からソーシャルメディア陣を招き"メディアコンシェルジュ"と題したデジタル・プロジェクトが行われ、ここニューヨークからトミヒルの魅力をSNS(Instagram, Facebook, Twitter)を通じて世界発信された。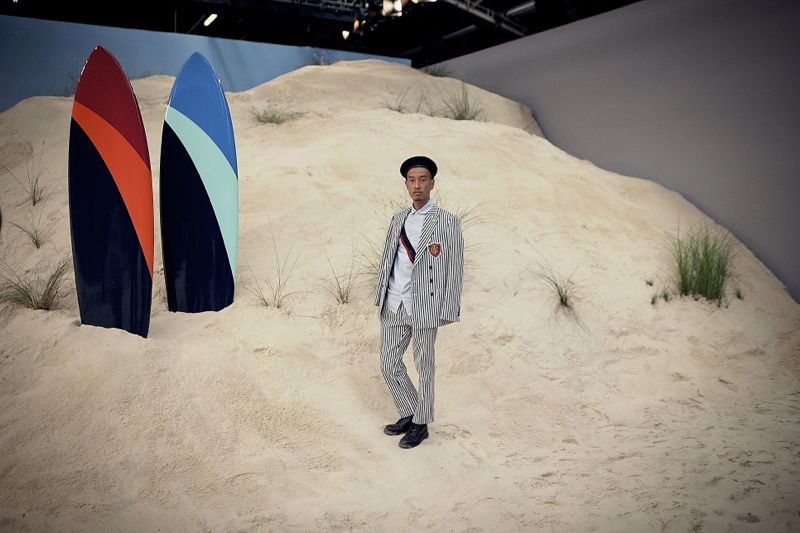 The invite may have said 'New York' but Tommy Hilfiger channelled West Coast style with his set, music and collection at Pier 92 at NYFW. The show was a huge move for the well established brand, boys were dropped to concentrate on the womenswear and both social and traditional media from all over the world was involved like never before with a 'Media Concierge' available throughout the day to deliver media resources and assets. The large beach set provided the perfect back drop for photo opportunities before the show with tweets and instagram photos appearing across a 15 meter wide screen at the locations entrance.
Red Hot Chilli Peppers 'Californication' opened the sound track (with front man Anthony Kiedes sitting front row). The cat walk became a board walk with top models including Jourdan Dunn, Joan Smalls, Fei Fei Sun and Magdalena Frackowiak with fresh Summer looks created by British makeup artist Pat McGrath . Hair and faces weren't the only thing sun kissed – the clothes themselves ranged from sun bleached pastels to vibrant oranges which worked best in neoprene. The use of neoprene was Tommy's nod to wet suits with cut out swimsuits, shorts, jackets and even hoodies made out of the thoroughly modern material which elevated the brand whilst keeping true to it's heritage, one particular look in red and blue with a tube top being a particular reminder of classic 90's Hilfiger. After the show the designer took a congratulatory walk on the beach, the bright Summer beach scene even managing to raise a smile from Anna Wintour sat front row.
To attend the show we wore looks from Tommy's Fall'13 collection, Joe in a blue striped suit and me in an olive overcoat with zippered red lining detail down the back.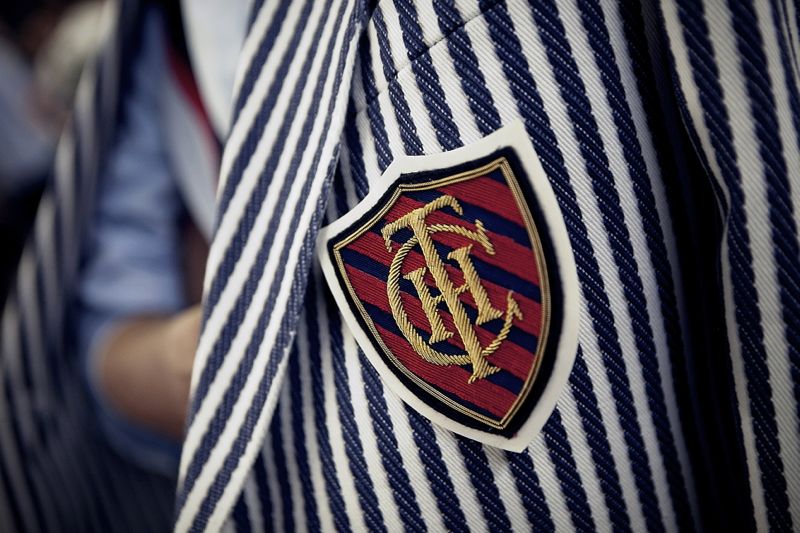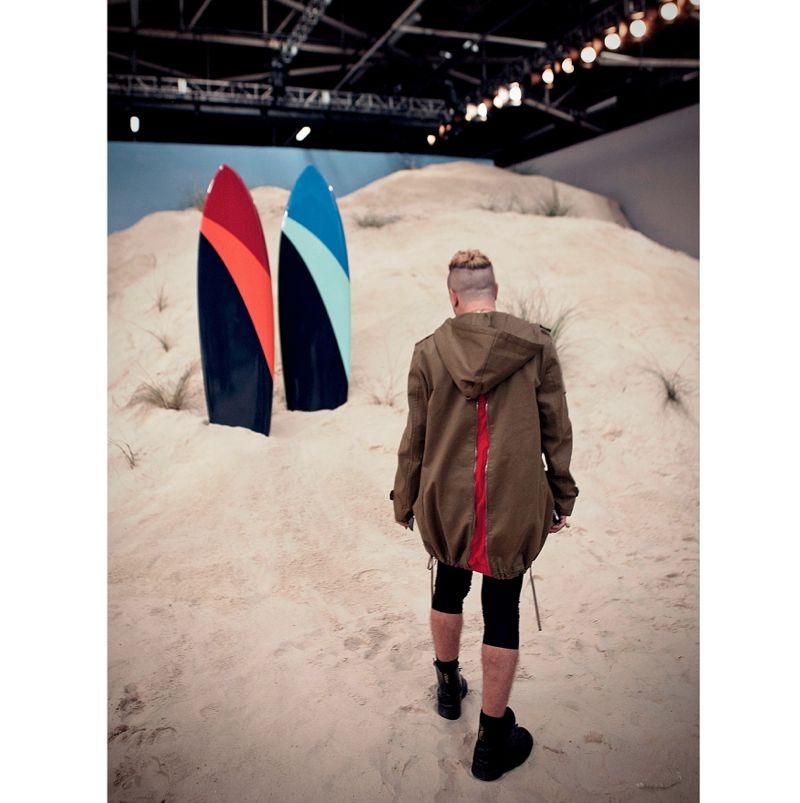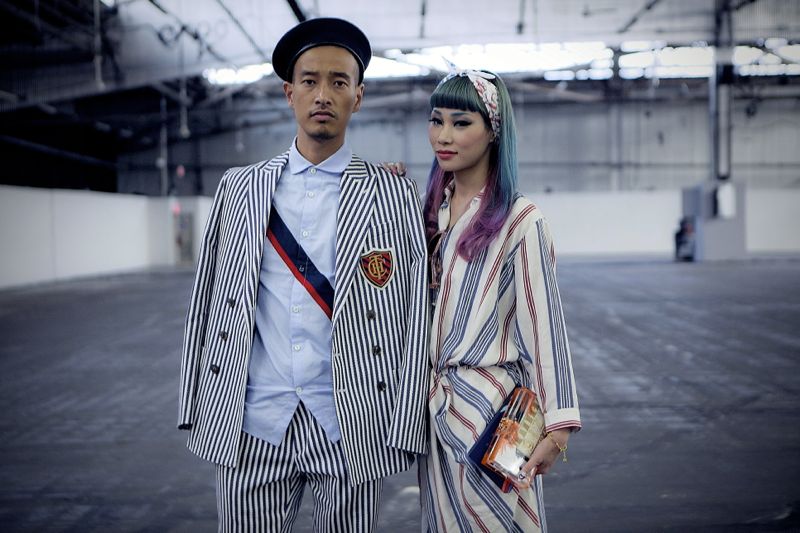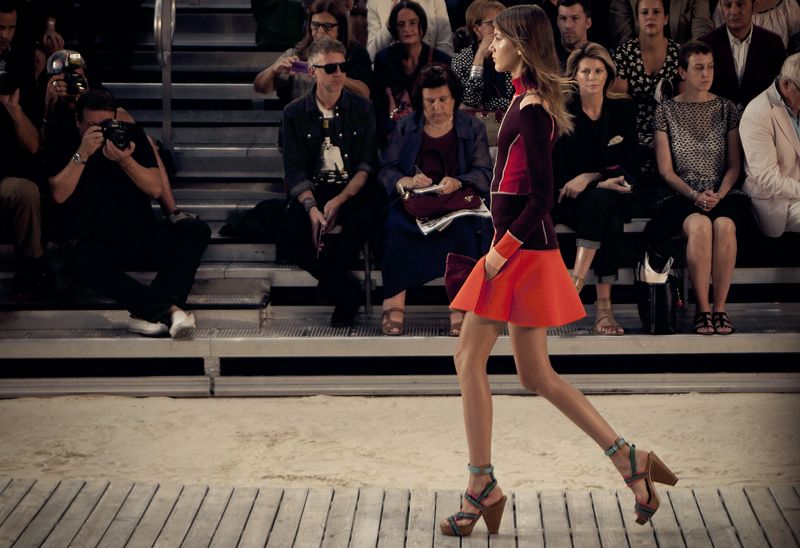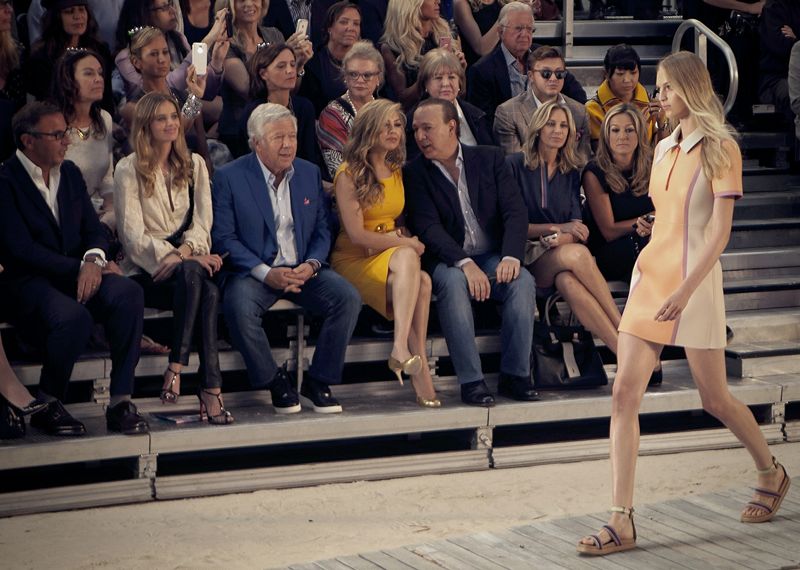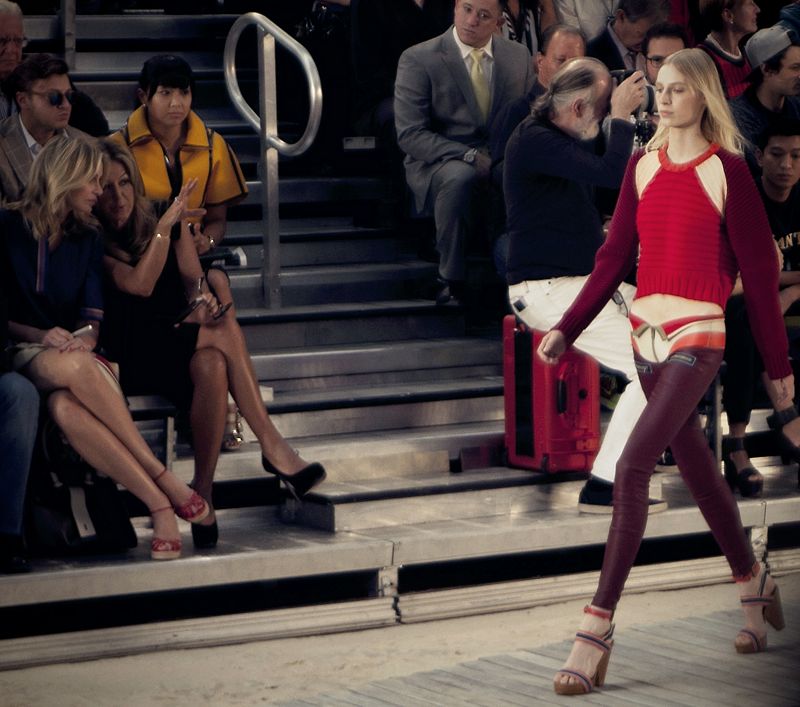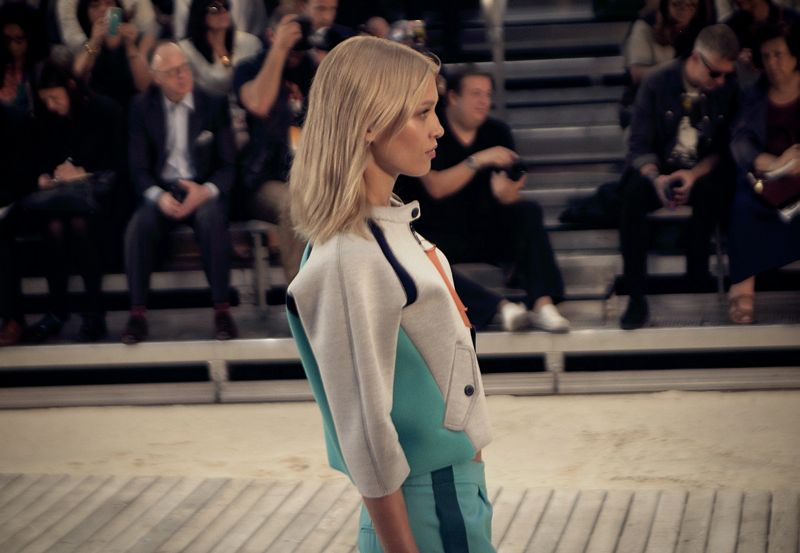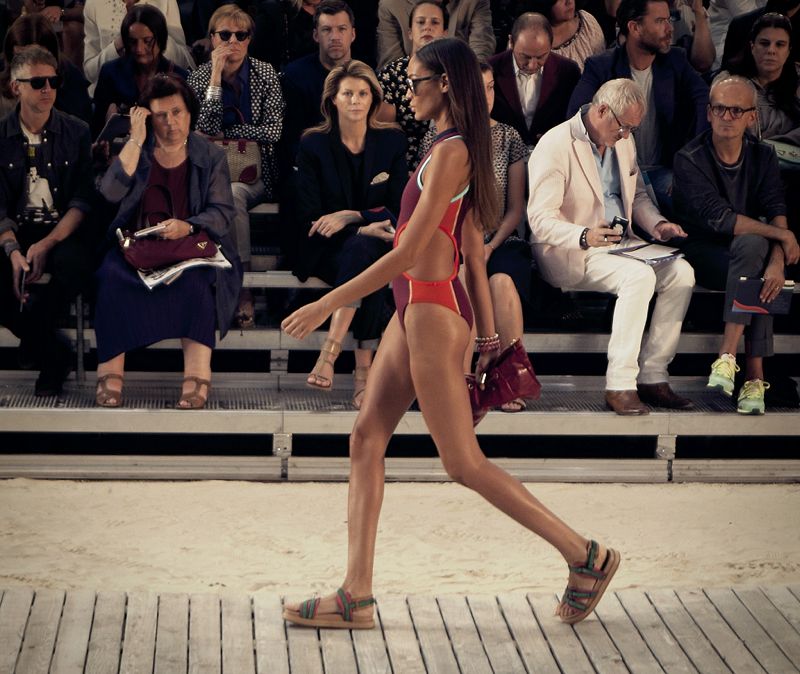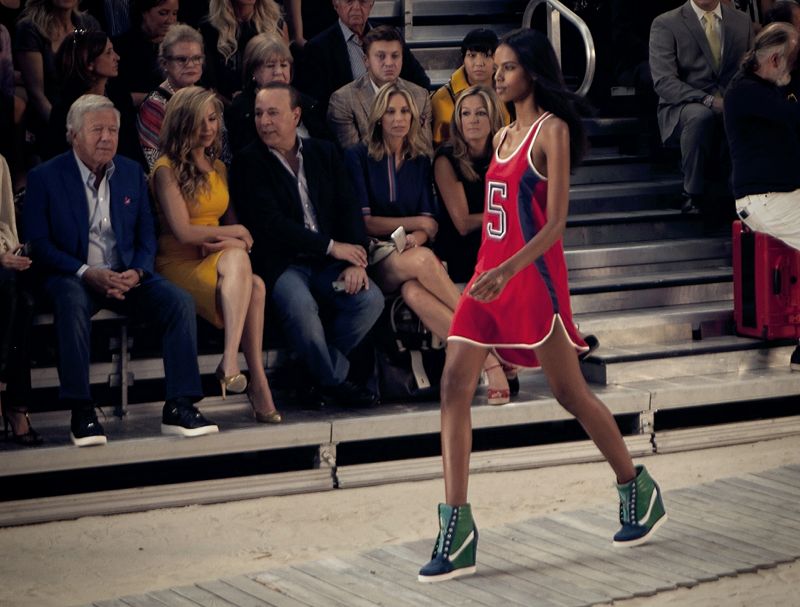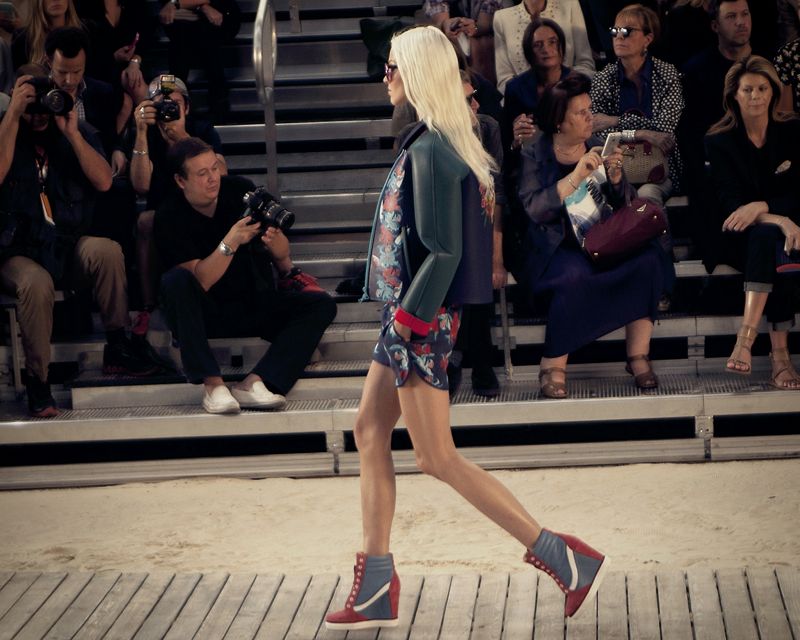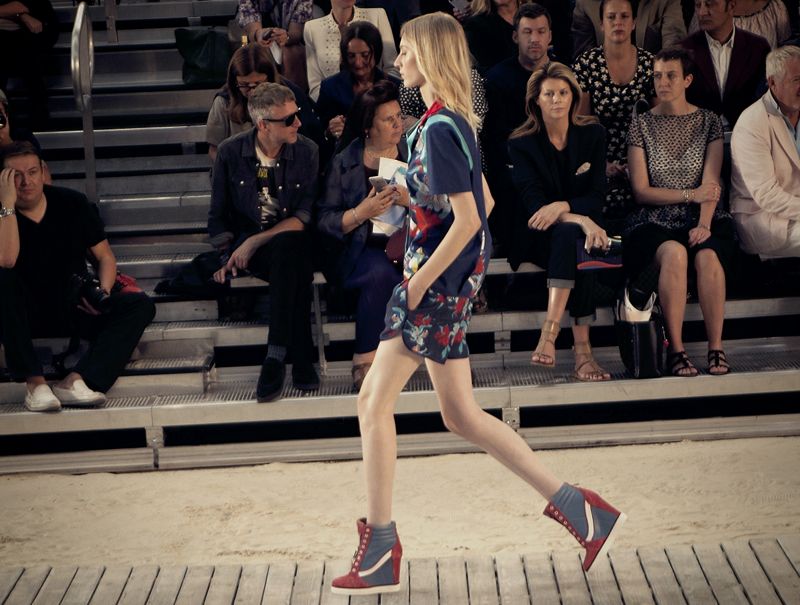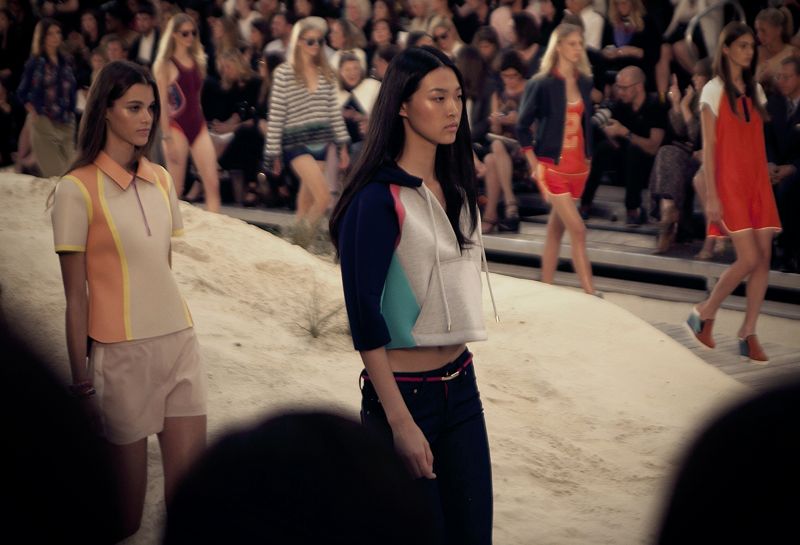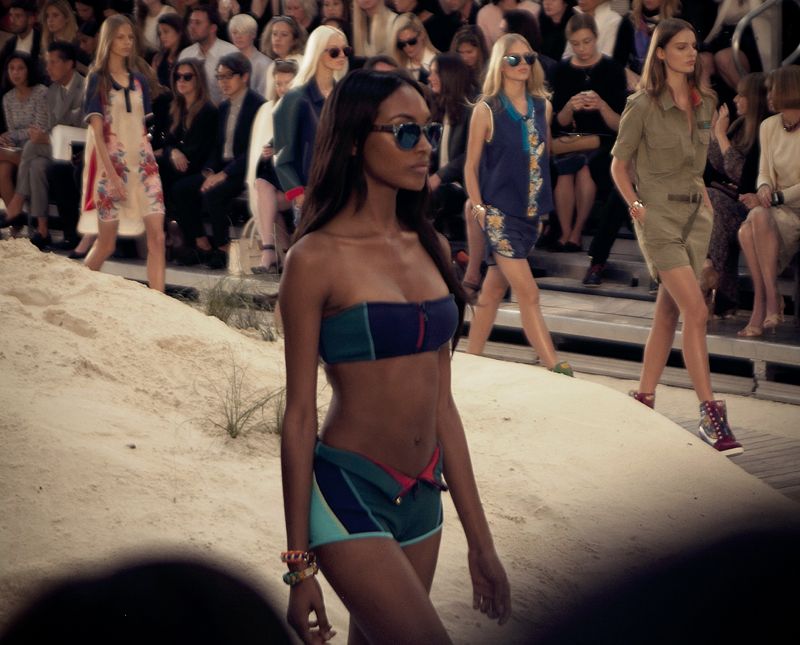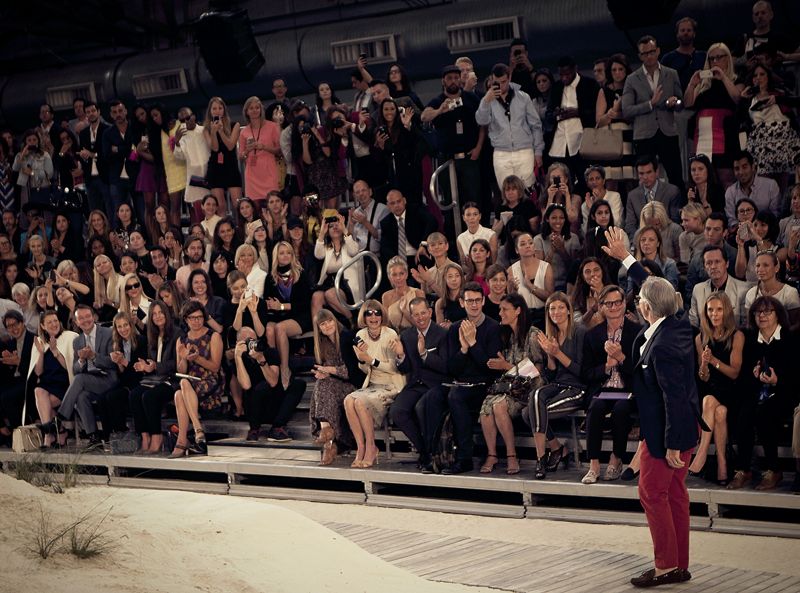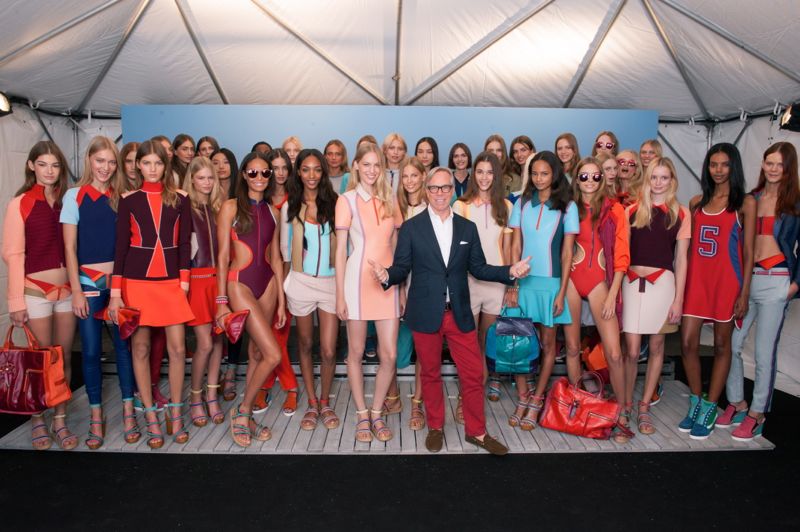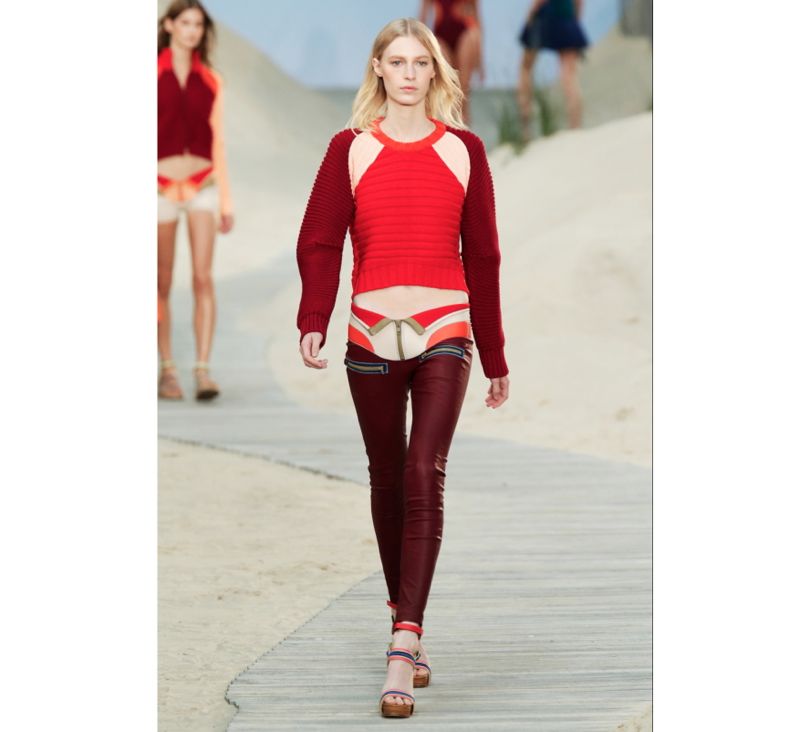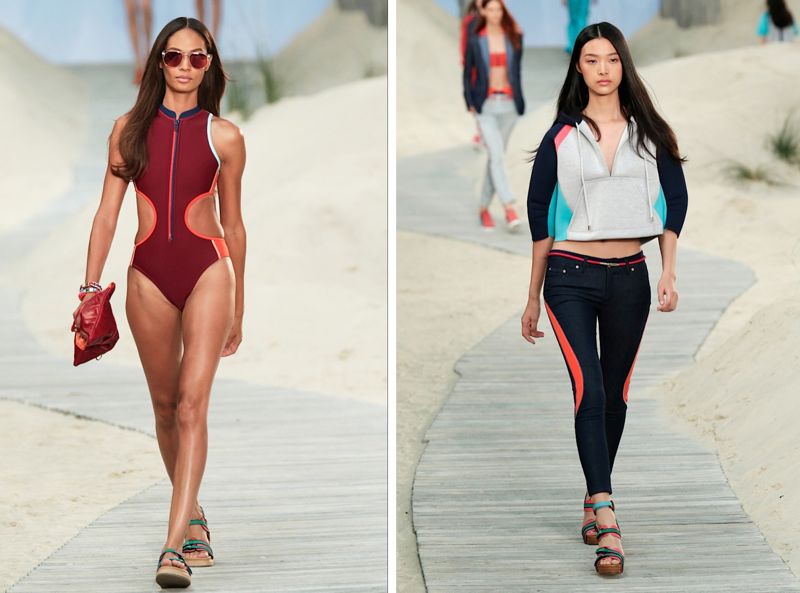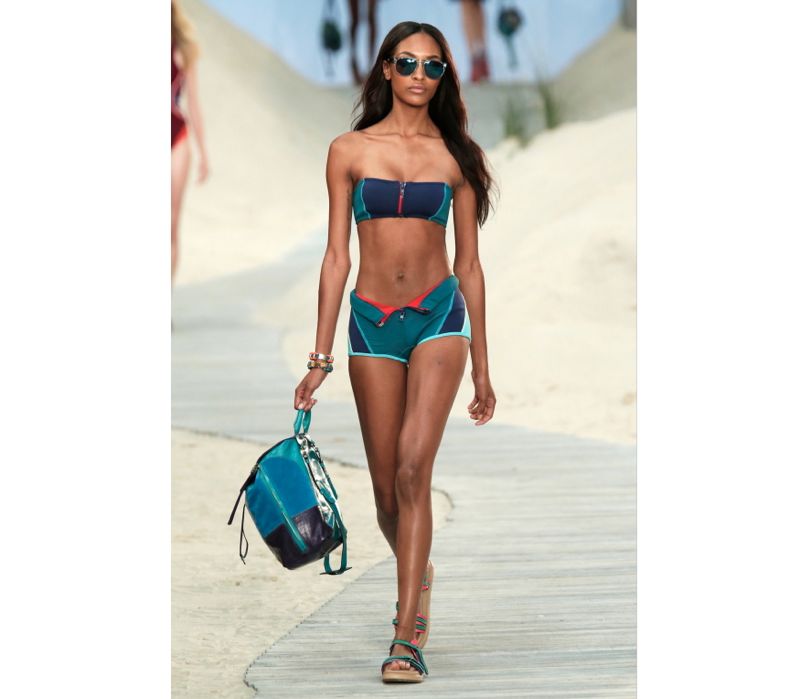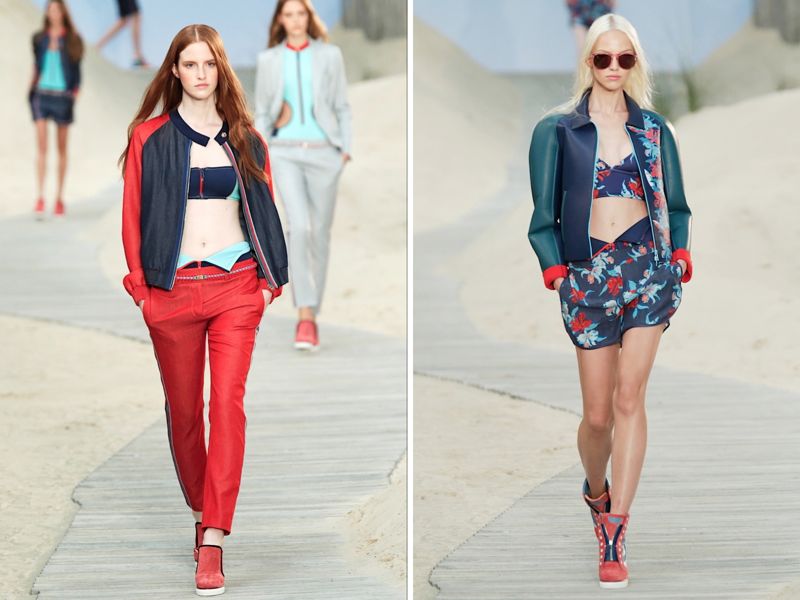 Photos by Dan Bailey until group shot backstage, from there photos courtesy of TOMMY HILFIGER