「EASTERN PROMISE」と題された「VOGUE HOMMES JAPAN」の第6号が3月10日に発売!プレビューとして登場した一枚目のカバーには、日本人モデルの上田大輔が登場。こういったかたちで純日本人モデルが大々的に起用されるのはとても珍しいことだ。ザ・ジャポネーゼ!フォトグラファーには、スティーブン・クライン(Steven Klein)。スタイリング、ニコラ・フォルミケッティ(Nicola Formichetti)。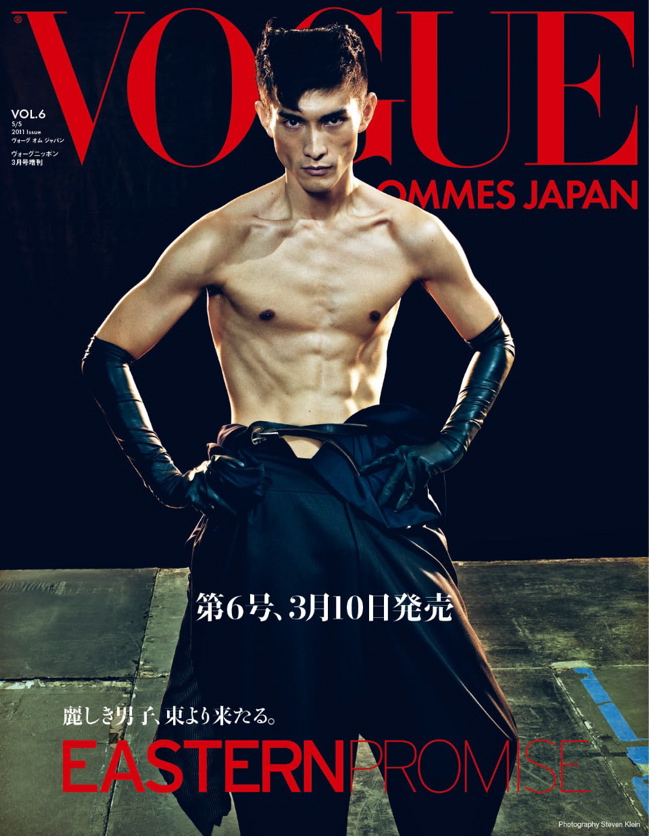 VOGUE HOMMES JAPAN – ASIA / EASTERN PROMISE -PREVIEW1 ISSUE #6 OUT MARCH 10TH !!!
Styled by Nicola Formichetti, photorpahed by Steven Klein, model Daisuke Ueda takes the cover of the 6th issue of Vogue Hommes Japan due to hit shelves March 11th. It's the first time an Asian model has graced the publications cover and I think you'll agree it's an awesome cover at that.