「DIGITAL MANIFESTO」と題したVOGUE HOMMES JAPAN 2012/13年秋冬号が9月10日より発売。日本語で書かれた「我らの、デジタル新世代」の意味とは。SNSコーマスやファンシー、タンブラー、ツイッター、インスタグラムに着目。LN-CCやZOZOTOWNの運営者によるインタビュー。更に、アーティストやスタイリストによるインスタグラムダイアリー。そして、別ページでは「D.I.Y STYLE」と題し、自身のスタイルをデジタル発信するデジタルピープルの登場。はい … 自分(JOE)も参加しています。ディオール・オムやケンゾーで "兵士" を演出。デジタルの上手な使い方。とても興味深い読んでみるべし。THANKS VOGUE HOMMES JAPAN!!!
VOGUE HOMMES JAPAN 2012/13年秋冬号表紙 フォトグラファー、エディ・スリマン。スタイリング、ニコラ・フォルミケッティ。カバーボーイ、グリッフィン・オシェイ。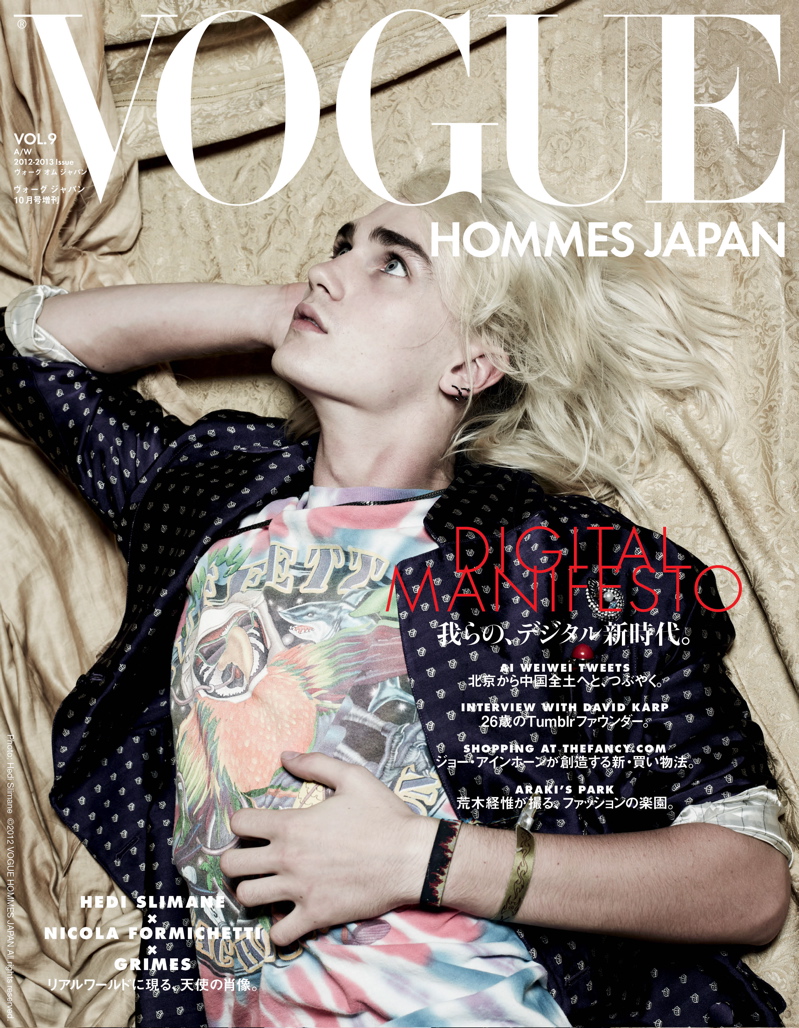 Joe from Tokyo Dandy is one of a few web-based style leaders featured in the new A/W 2012 issue of Vogue Hommes Japan (out now). It's part of the magazines 'Digital Manifesto' and Joe is the only Japanese guy featured in a global overview of 'DIY style'. He's wearing Fall looks by KENZO and Dior Hommes.
The cover of Vogue Hommes Japan features model Gryphon O'Shea photographed by Hedi Slimane and styled by Nicola Formichetti.