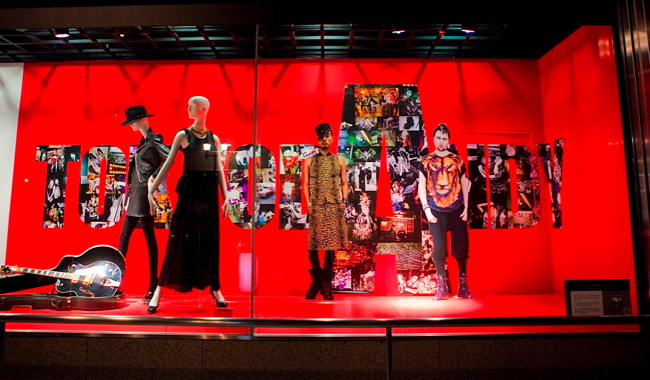 「VOGUE meets ISETAN」と言うなのファッションキャンペーン企画を … ご存知ですか?はい … 今年で8年目=13回目を迎える今春ディスプレイでは、急速に普及したソーシャル・ネットワーキング・サービスの時流に着目。今や、新聞やTVだけでなく個人から発信されるファッション事情。「モードやカルチャーをリードするのは、ブロガー、エディター、ジャーナリストたちが発信する情報と言ってもいい程の影響力を持つ時代へと突入したのだ。」と、VOGUE TEAMはつぶやいた。そんなわたしたちTOKYODANDY TEAMも参加してます。
本日(4月6日)から2週間、伊勢丹新宿店の全館キャンペーンテーマが「JAPAN」となり、外装ショーウィンドウ全てが "ジャパンブランド" に。TOKYODANDYウィンドウでは、フェイバリット ブランドの一つ、ジョンローレンス サリバン(JOHN LAWRENCE SULLIVAN)& スズキタカユキ(suzuki takayuki)を使用。異なったイメージを持つ両ブランド、そして、TOKYODANDYのフォント内に登場するフォトコラージュ。… ご堪能あれ。(TOKYODANDYウィンドウはH&M新宿店向かいになります。)
「VOGUE meets ISETAN! Part 13」
開催期間:2011年4月6日(水)- 4月19日(火)
開催場所:伊勢丹新宿店本館1階外装ショーウィンドー
店内1階中央ストリート・ステージ
*ディスプレイ期間中の照明ですが、節電のため一切ライトが付きません。そのため、ディスプレイを見に行かれる際には、日中が良いかと思われます。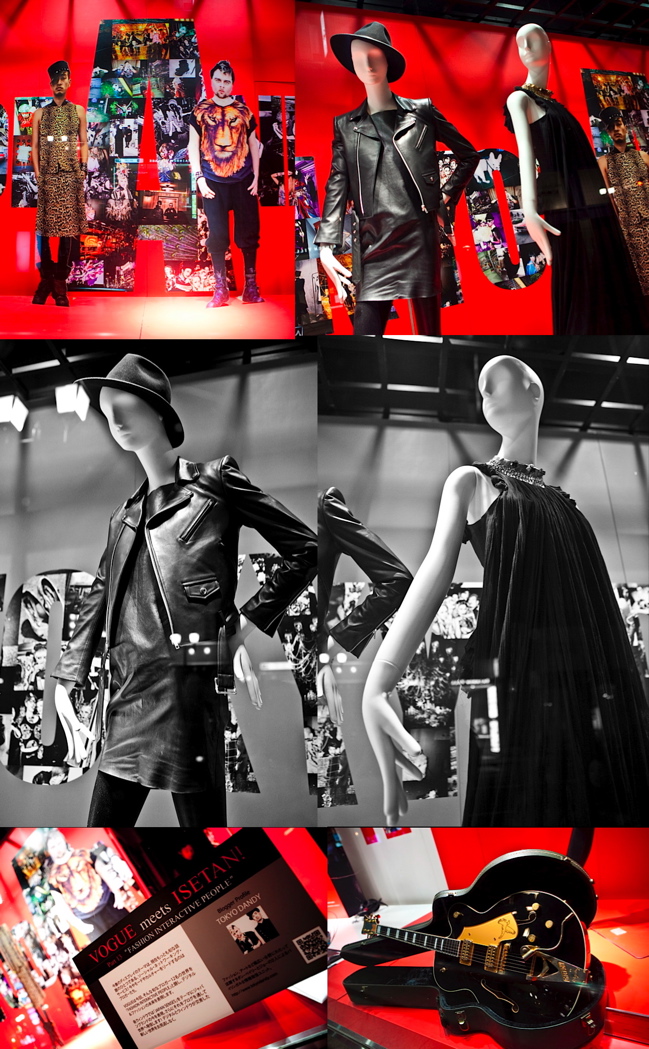 Vogue meets Isetan is in it's 8th year, and for their 13th collaboration they've chosen the theme of 'Interactive Fashion People'. 12 people were chosen to participate and we were really excited to be chosen. Not only is great to be recognized by VOGUE, but Isetan Shinjuku is one of the most prestigious department stores in the country and it's an honor to be in their window (we're talking Bergdorf Goodman/Selfridges level here).
We were partnered with two Japanese designers and selected outfits from their collections to appear in the windows with us. For our window that's our friend Arashi Yanagawa from JOHN LAWERENCE SULLIVAN (ladies) who designed the leather one piece and jacket, and SUZUKI TAKAYUKI who created the amazing red carpet-ready black dress.
VOGUE selected photographs from our archives top make the 'TOKYO DANDY' collage in the background. I'm really happy with this part of the project as it allows us to involve all of our friends and have them there with us. The 'Interactive' nature of this project centers around the digital aspect of fashion but for us Tokyo Style is our interactions with friends in the clubs and on the streets of the city so it's fantastic that we can all be represented like this.
We'll introduce a few of the other windows in the next coupe of days. The 'Vogue meets Isetan' windows are up at the Flagship Isetan store in Shinjuku from April 6th – 19th.