2011年3月28日に発売された「VOGUE JAPAN」最新号表紙にケイト・モス(Kate Moss)が登場。さらに、見所満載な本誌ページにも注目を。そう … お気づきですか!?「VOGUE NIPPON」の表記が「VOGUE JAPAN(ヴォーグ ジャパン)」へと名称が変わりました。今号からデジタル化の推薦と、よりインターナショナルなブランド戦略を推進していくためとのこと。
それはさておき …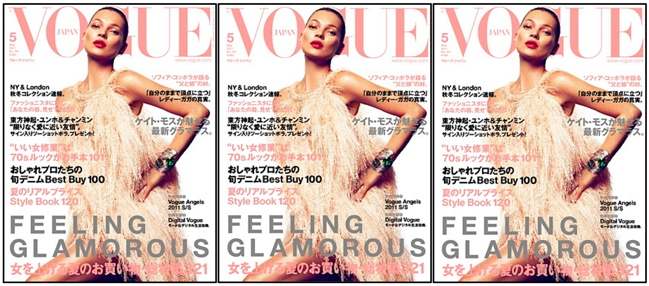 毎回見る人々を惹きつけ、最先端のファッションとテーマ性の高いディスプレイで好評を得ている「VOGUE meets ISETAN!」プロジェクト。今年で8年目=13回目を迎える今春ディスプレイでは、急速に普及したソーシャル・ネットワーキング・サービスの時流に着目。今や情報は、新聞やTVだけではなく個人から発信され、モードやカルチャーをリードするのは、ブロガーたちが発信する情報と言ってもいいほどの影響力を持つ時代へと突入したのだ。そこで、「FASHION INTERACTIVE PEOPLE」と題されたこの企画にわたしたち、TOKYODANDY TEAMがピックされたのです。
また、ウィンドウディスプレイ期間中、伊勢丹新宿店の全館キャンペーンのテーマが「JAPAN」となるのに合わせて、"ジャパンブランド" がウィンドウを華やかにする。
TOKYODANDY TEAMは、フェイバリットブランドの一つジョンローレンス サリバン(JOHN LAWRENCE SULLIVAN)& スズキタカユキ(suzuki takayuki)をピック。異なったイメージを持つ両ブランドで、TOKYODANDY的ウィンドウを演出。乞うご期待。
「VOGUE meets ISETAN! Part 13」
開催期間:2011年4月6日(水)- 4月19日(火)
開催場所:伊勢丹新宿店本館1階外装ショーウィンドー
店内1階中央ストリート・ステージ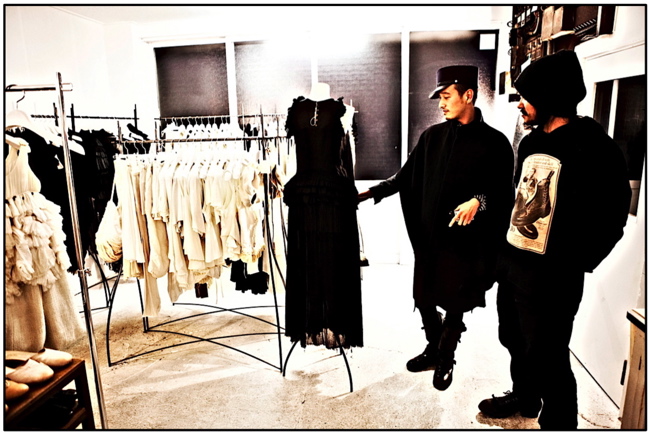 VOGUE meets ISETAN is an ongoing collaboration between the leading fashion publication and one of Japans finest department stores. Now in its 8th year, VOGUE meets ISETAN has chosen the theme of "FASHION INTERACTIVE PEOPLE" for part 13 this Spring. In this era of blogging and mass communication, the collaboration focuses on the individuals with gaining influence in the fashion field, particularly on the internet.
We are really happy that Tokyo Dandy has been chosen as one of collaborators to join Vogue and Isetan in their project this Spring. From April 6th we will be taking over a window in the landmark Isetan Department store in Shinjuku to present two Japanese designers alongside our own style. The designers we have chosen are John Lawerence Sullivan (women's) designed by our friend Arashi Yanagawa, and Suzuki Takayuki (photographed with Joe above).
More information and photos on VOGUE meets ISETAN! Part 13 coming soon!