現在発売されているM.I.A表紙のデイズド・アンド・コンフューズド(DAZED & CONFUSED)のエディトリアルより、スタイリング、ロビー・スペンサー(Robbie Spencer)。フォトグラファー、リチャード・バーブリッジ(Richard Burbridge)。なんだかこういったファッションストーリーは久しぶりな気がする。パンチがありエッジの効いたヴァンパイア族。題して、「War Hero」。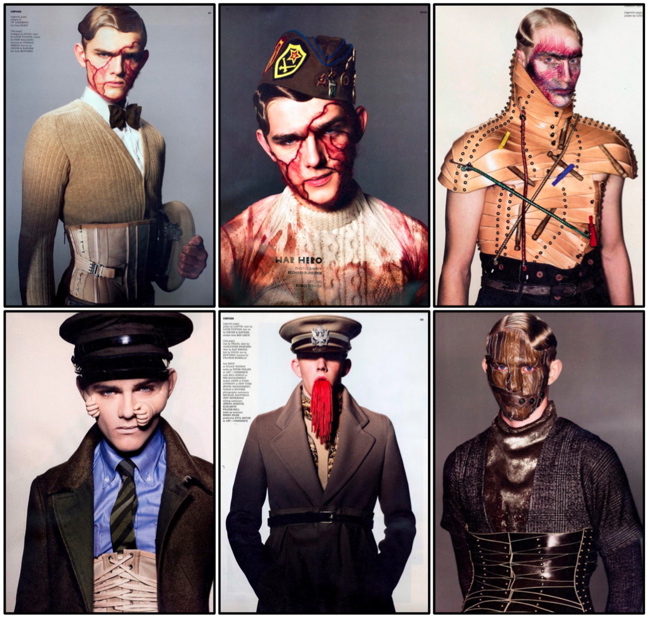 We picked up the new issue of Dazed & Confused magazine yesterday (with M.I.A on the cover). The stand out editorial in the issue is 'War Hero', styled by Robbie Spencer with photography by Richard Burbridge. It's the best mens editorial we've seen in a long time, amazing style with a little political edge to make a great fashion story.
Dazed & Confused is available now in Tower Records Shibuya.