「Y-3」が東日本大地震に対し世界規模でチャリティーキャンペーンを実施。さらに、デザイナー(山本耀司)本人が手掛けた、Y-3「WE LOVE JAPAN」トートバック。このトートバックは日本以外のヨーロッパ、アメリカ、香港、インドネシア、台湾、シンガポール、中国のY-3 旗艦店にて販売され、その売上金の全額が東日本大震災の被災者支援活動に寄付されます。日本国内では5月20日より6月5日の期間中、「Y-3」各店舗で商品をお買い上げ頂いたお客様にこの限定トートバックをプレゼントするとのこと。さらに … 「Y-3 TOKYO」店のみ5月20日より5月22日の3日間、チャリティーキャンペーンと同時開催にて過去の商品を期間限定にて特別価格でご提供!!!
また、yoox.com(ユークス・ドットコム)と世界8ものブランド(Ann Demeulemeester / Maison Martin Margiela / Moschino / Kitsuné / Marni / Antonio Marras / Dsquared2 / Y-3)によるメッセージが込められたスペシャルエディションが登場。MORE INFO HERE.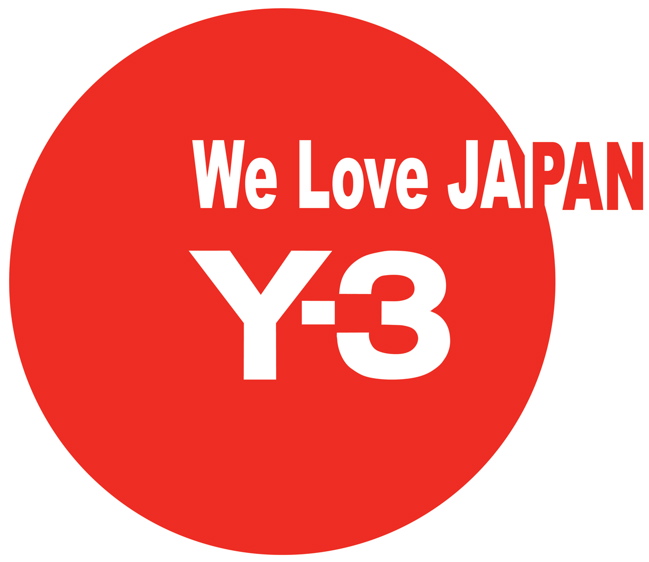 Y-3 is the latest brand to offer a special edition item to support and share love with Japan. Yohji Yamamoto had his hand in the design of a special totes bag which will be for sale at Y-3 stores in Europe, the United States, Hong Kong, Indonesia, Taiwan, Singapore and China. In Japan the bag will be available with any purchase while stocks last from May 20th – June 5th.
Y-3 joins a host of other brands to leave messages for Japan on the YOOX website.