VOGUE FASHION'S NIGHT OUT のあの日(コチラ) … 1日限りの限定上映「YOHJI YAMAMOTO:THIS IS MY DREAM」を開催した「ヨウジヤマモト」のドキュメンタリー映画。(もうご覧になったかな?)MORE INFO HERE! また、このドキュメンタリーを収めた限定DVDパッケージが国内直営店にて発売。DVDパッケージには特別に調香されたキャンドルが同梱され、ソイワックスと呼ばれる大豆由来のロウを原料にシダーウッド、パチョリ、ラヴェンダー、グレープフルーツの天然エッセンシャルオイルのみをブレンドしフランスでハンドメイドで作られたとか。全世界で限定3000個、国内では200個のみの限定商品。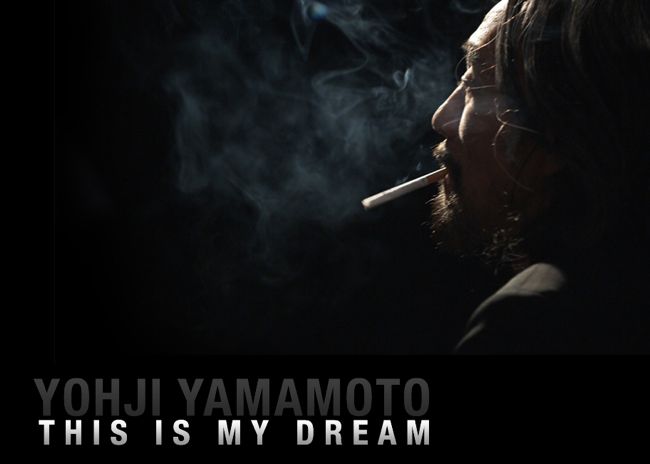 One of the places we visited during Vogues Fashion Night Out was the impressive Y-3 store in Aoyama which was showing the Yohji Yamamoto documentary 'This Is My Dream'. The film documents the creative process of the usually private Yamamoto as he travels between his workplaces of Tokyo and New York. The DVD is available at the Y-3 store now in an impressive gift pack complete with scented candle.
Yohji Yamamoto 'This Is My Dream' Website

YOHJI YAMAMOTO: THIS IS MY DREAM from Huge Conglomerate on Vimeo.