モデルのアッシュ・スタイメスト(Ash Stymest)が、バルマン・オム(BALMAIN HOMME)のクローズと共にHUGEの表紙に起用。スタイリングには、日本を代表する我らが野口強。また、最後のページでは野口強によるスタイリングで、個性的な "IT GIRL" にスポットを当てた連載企画 "W"。そう、8人目のモデルに登場したのは、友人でもあり、DJとしても活躍する、エリ・ローズ(Elli-Rose)。ヴィクトリア・シークレットのコルセットが、レディ・マーマレードを思い出させる。
また、7月に初のオリジナル楽曲 "Interface" が収録されたMIX CDをリリースしたElli-Rose. click HERE.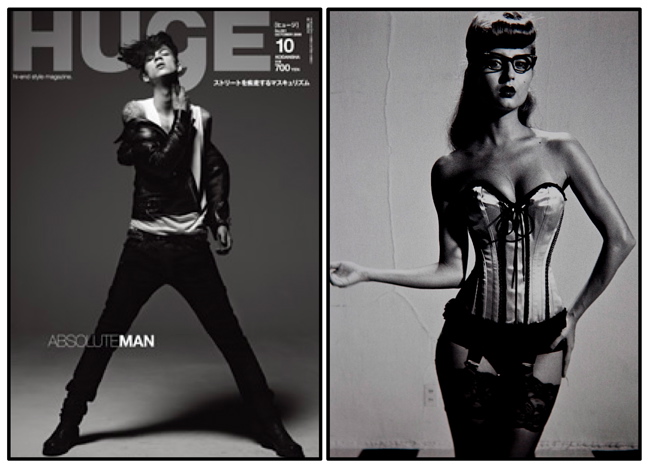 Ash Stymest looks iconic on the cover of Huge Magazine's October issue, photographed by Satoshi Saikusa and styled by Tsuyoshi Noguchi. Also styled by Noguchi-san is Elli-Rose, looking every inch the classic pin-up girl in a great editorial by Yasutomo Ebisu. Elli has a new website in support of her debut mix-cd 'Vancliffe-D', check it out HERE.
The new issue of Huge Magazine is on sale today, 700 Yen.